The first person jailed under Hong Kong's national security law has dropped an appeal against his conviction and nine-year sentence.

Former restaurant worker Leon Tong Ying-kit became the first person to be sanctioned under the Beijing-imposed legislation in July last year, after three High Court judges hand-picked by the city leader to oversee security law proceedings convicted him of inciting secession and terrorism during the annual July 1 protest in 2020.

Clive Grossman SC, the leading counsel in Tong's legal team, said the 24-year-old did not consult him about the decision to abandon what would have been the first attempt to overturn the outcome of a security law trial.

"As far as I am aware he did not give any reasons for doing so," the barrister added.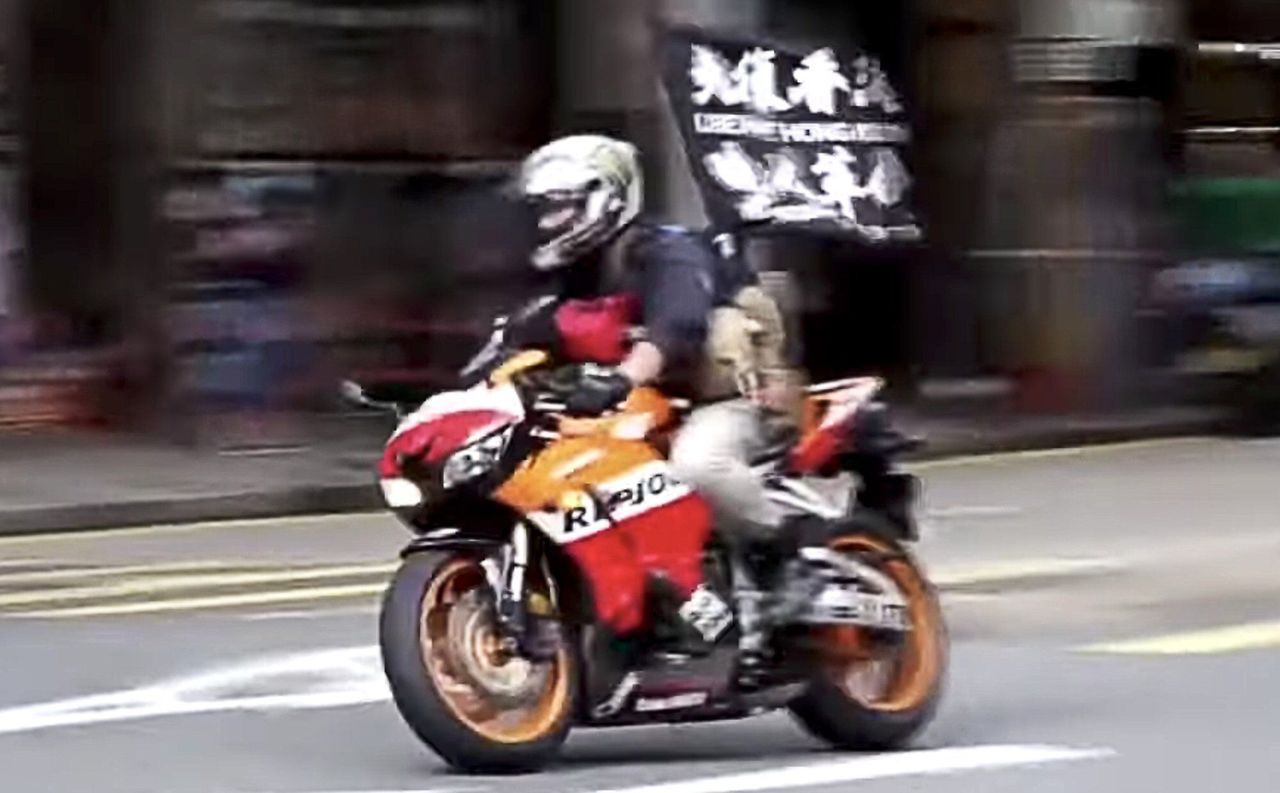 Tong was found guilty of driving a motorcycle into three police officers and carrying a flag calling for Hong Kong's "liberation".

Tong last appeared before a Court of Appeal judge in a 30-minute hearing on November 26, where Grossman said he would be challenging the testimonies of up to four police officers and interpretation of a contentious protest slogan by a prosecution expert.

The appeal was to be heard on March 22 and 23, but those sittings have been vacated, according to the judiciary's website.

Before November's hearing, the Legal Aid Department had assigned Tong's case to a different firm of solicitors founded by Vincent To Wai-keung, a former standing committee member of Beijing's top advisory body.

Lawrence Lau Wai-chung, one of three barristers representing Tong in the trial, was also replaced in that sitting, even though the department had earlier stood by his assignment to the case.

Tong was found guilty of driving a motorcycle into three police officers in Wan Chai while carrying a flag with the rallying cry of the 2019 anti-government movement: "Liberate Hong Kong; revolution of our times".

The three-judge panel found in July last year that the catchphrase, coined by jailed activist Edward Leung Tin-kei, was capable of inciting Hong Kong's separation from China.

The judges also found Tong had committed an act of terrorism causing grave harm to society by running into the three officers – a symbol of law and order – and intimidating members of the public, especially those with opposing political views.

They sentenced Tong to 6½ years for inciting secession and eight years for terrorism, with 5½ years of the latter term to run concurrently with the first. He was also barred from driving for 10 years.