Facebook has blocked President Trump from posting on the site for 24 hours, the company said Wednesday evening. The decision comes after the company already removed posts he made in support of the pro-Trump mob that attacked the US Capitol on Wednesday.

"We've assessed two policy violations against President Trump's Page which will result in a 24-hour feature block, meaning he will lose the ability to post on the platform during that time," the statement reads.

Trump's account on Facebook-owned Instagram will also be locked for 24 hours, Instagram head Adam Mosseri confirmed.


Facebook also censored its employees' discussion over whether to ban Trump from the platform after the president attempted to incite an insurrection.

Earlier on Wednesday, Facebook removed a video posted hours after the attack began where Trump called on protestors to "go home" and stated falsely that "we had an election that was stolen from us." The company also removed a text post asking his supporters to "remember this day forever!"


Twitter has also restricted Trump on its platform, locking his account for 12 hours after removing three tweets that the company said were "severe violations" of its policies.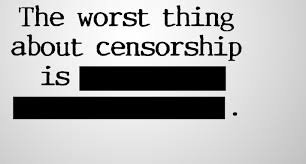 As President Donald Trump's supporters were waging a violent insurrection on the US Capitol in Washington, DC, Wednesday, Trump took to social media to continue claims of election fraud that had incited his supporters in the first place.
Twitter removed the videos almost immediately, and shortly after that, banned Trump's account for 24 hours.

But as Facebook weighed its own response, it was also busy censoring employees who were discussing internally whether the company should ban Trump from their platform permanently.

Within an hour of employees posting to the messaging boards, Facebook administrators — without explanation —blocked comments on at least three threads discussing possibly kicking Trump off the platform.
WhatsApp is also start to auto block users from receiving news that support republicans standpoint. Users can send links, but the recipients simply do not get it.
After President Trump tweeted a minute-long video in response to the storming of the U.S. Capitol by pro-Trump supporters and protesters, Twitter says it's blocking the video from being replied to, retweeted or liked "due to a risk of violence."

President Trump's video has since been removed by Facebook.

"We prohibit incitement and calls for violence on our platform," a Facebook spokesperson says. "We are actively reviewing and removing any content that breaks these rules."

YouTube also deleted the video, saying it "violated our policies regarding content that alleges widespread fraud or errors changed the outcome of the 2020 U.S. Election."