The Minister for Women today spoke out about how she had to look after herself at the age of 16 following a family breakdown.

In a candid interview with the Standard, Elizabeth Berridge talked about her life as a teenager living in "appalling" housing with slugs in the fridge.

Baroness Berridge made the comments in a wide-ranging interview ahead of International Women's Day on Monday.

Describing her background, which sets her apart from many of her Conservative Party colleagues, she talked about having "no money", facing homelessness before her A-Levels and how the opportunities she was given at key moments made her want to help others.

The 48-year-old Tory peer said: "I was out of home, just after I was 16. So I self-supported myself. I was a very adept silver service waitress.

"I worked my way through my sixth form years until I was informally fostered when I was 18."

The state-educated minister said she had no social life as a sixth former working and studying, adding: "It was that survival. I knew that I was brainy and that was my avenue out, so I just devoted myself to getting these grades to get to this place called Oxbridge.

"I knew then that I would survive so it was very much that survival thing with a lot of support from people around me.

"The accommodation I lived in was, when I look back, appalling. The condensation froze on the inside of the windows.

"I didn't have instant hot water, I had to put an immersion heater on. It was a granny annex place, it was so damp that slugs lived in my fridge because the seal was broken.

"It was just hideous. But it was mine and I was safe. I was 16.

"My sixth form years were very atypical. I babysat, I waited tables and so that's how I got through. I got a little bit of support from my mum, but not enough to pay the bills."

Asked how she came to be in that situation, she replied: "The family situation broke down. If I look at it now, I should have been known for quite a few years to social services.

"But we were rural, things like this don't happen in nice middle class areas like Rutland – was part of the attitude.

"And I was well fed, I didn't present like that. So I skirted that, but by the time everything was there it was too late. I set up a meeting with them and they said you just need to go find yourself somewhere live. So that's what I did."

Baroness Berridge lodged at first with a friend's great aunt while sitting her GCSEs and during sixth form she rented an annex on a garage.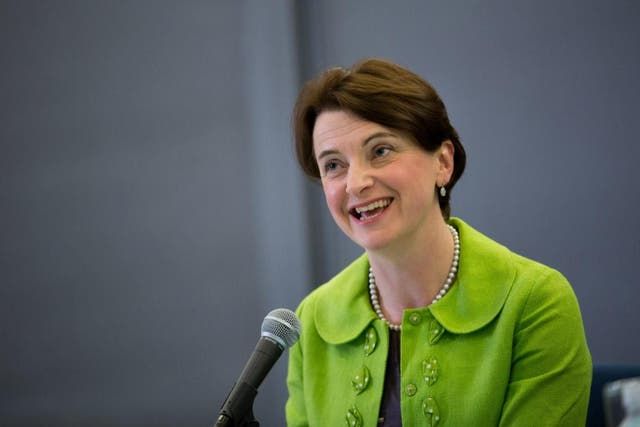 Baroness Berridge spoke candidly about her background

She added: "You have to survive. It is very much that survival instinct. I knew if I apply myself, this is my way out to survival."

Baroness Berridge said a sixth form tutor sat her down and told her she would get into Oxbridge if applied herself. Later, when she was at Cambridge University studying law, a tutor encouraged her to apply for a scholarship to become a barrister.

Baroness Berridge made the comments when she was asked what drove her in the job. She added: "I want young women particularly to have the opportunities I had and it's challenged me to think about the networks I have and am I connecting people.

"How am I using where I am to help other people come in behind me, that's really what drives me. I realise I am in a very privileged place."