About 700 supporters gathered outside Leeds United's Elland Road ground ahead of the club's Premier League game against Liverpool.

The Reds are one of the "big six" English teams signed up to the new league.

Leeds United Supporters' Trust said its members were "disgusted at the actions of six selfish football club owners".

The fans gathered at the Billy Bremner statue outside the ground as passing motorists sounded their horns in support.

Addressing protesters, Graham Hyde, of the trust, said: "Fundamentally the game is shifting from being one that has fans at the heart of it to one that is primarily about money.

"This feels like a cataclysmic shift. Now is the time to draw a line in the stand and say 'enough is enough'."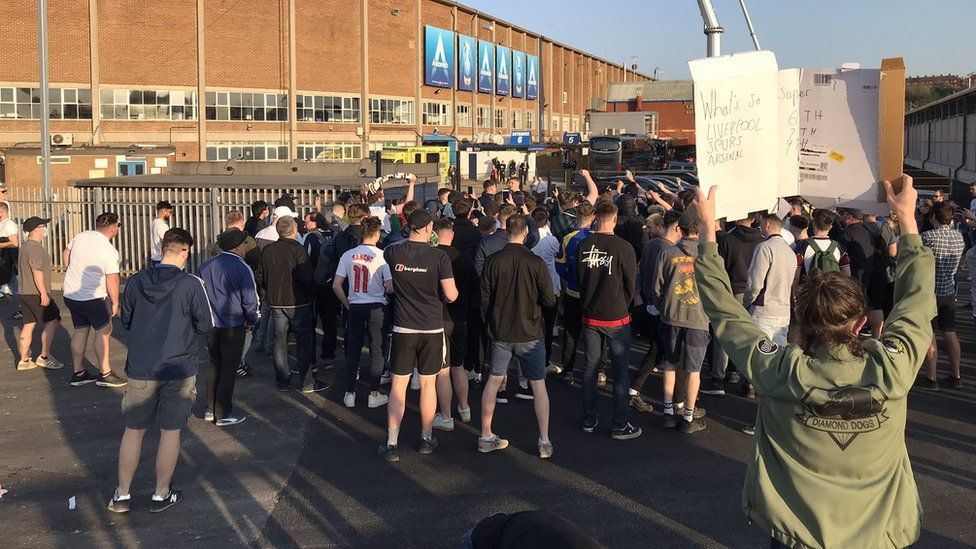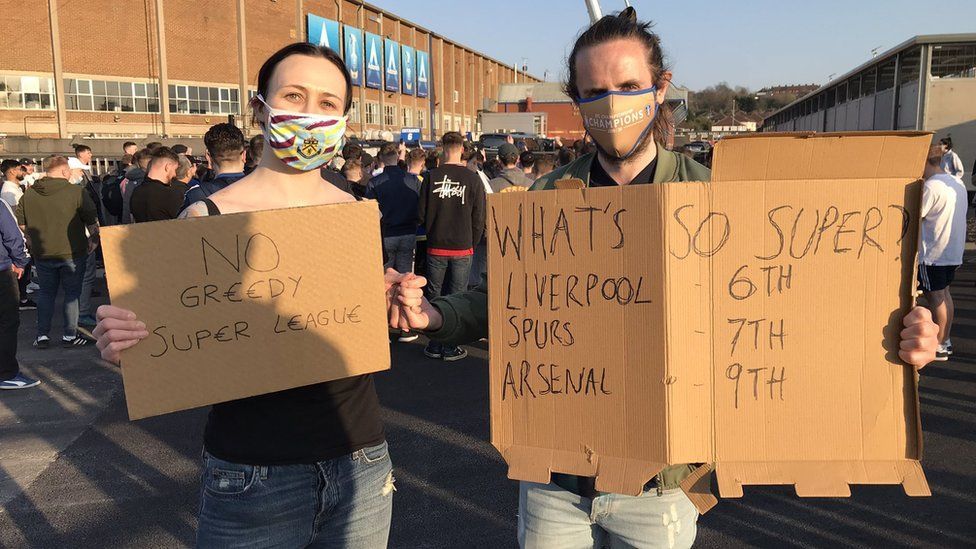 The supporters' trust asked for fans to protest "responsibly and with respect to the ongoing pandemic".

Most had dispersed by the time the match kicked off at 20:00 BST.

In its statement, the trust added: "Success, and to an equal extent failure, are key to keeping the game real. Keeping it tangible and something that is in some way relatable to those that dedicate their lives to following it.

"The idea of the breakaway 'Super League' stands against that notion. It's about removing competition and removing the potential for failure."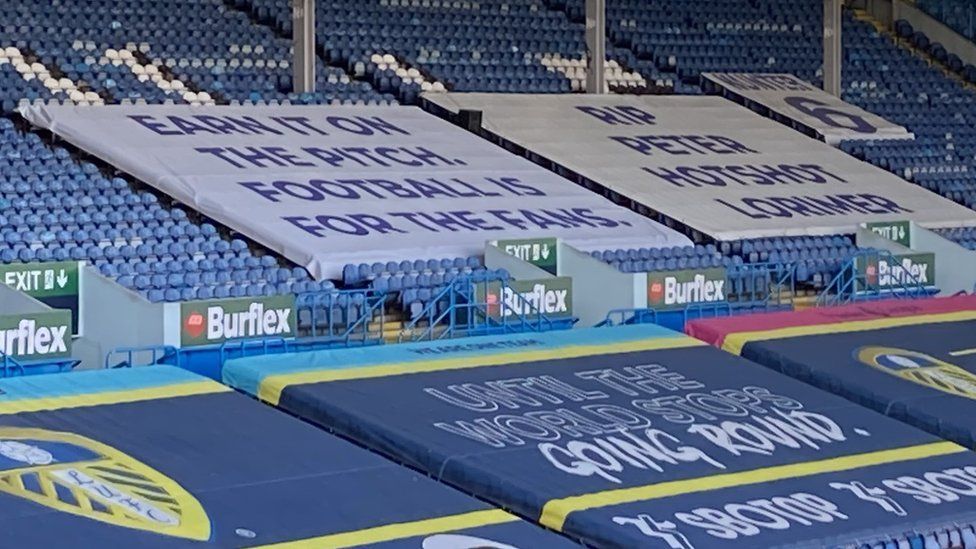 A total of 12 clubs have signed up to the new ESL competition - six of them from the English Premier League.

Liverpool, Arsenal, Chelsea, Manchester City, Manchester United and Tottenham, would join AC Milan, Atletico Madrid, Barcelona, Inter Milan, Juventus and Real Madrid.

The clubs want a new mid-week competition and to continue competing in national leagues.

The 14 Premier League clubs not signed up to the ESL are due to meet on Tuesday to consider their response.