Hong Kong's education chief has dismissed concerns over the high number of pupils withdrawing from local schools this year, after many were reported to have gone overseas because of the coronavirus pandemic and the city's anti-government protests.

Secretary for Education Kevin Yeung Yun-hung said on Wednesday the government would continue to evaluate the situation and its impact on the education sector, although he stressed there was "nothing to worry about".

Hundreds of schools have reported pupils withdrawing between February and September, according to a survey last month, with most furthering their studies overseas or in mainland China. Educators cited last year's social unrest, and the pandemic as major reasons for their departures.

Among the 231 schools polled, 11 said more than 51 pupils had left during the period.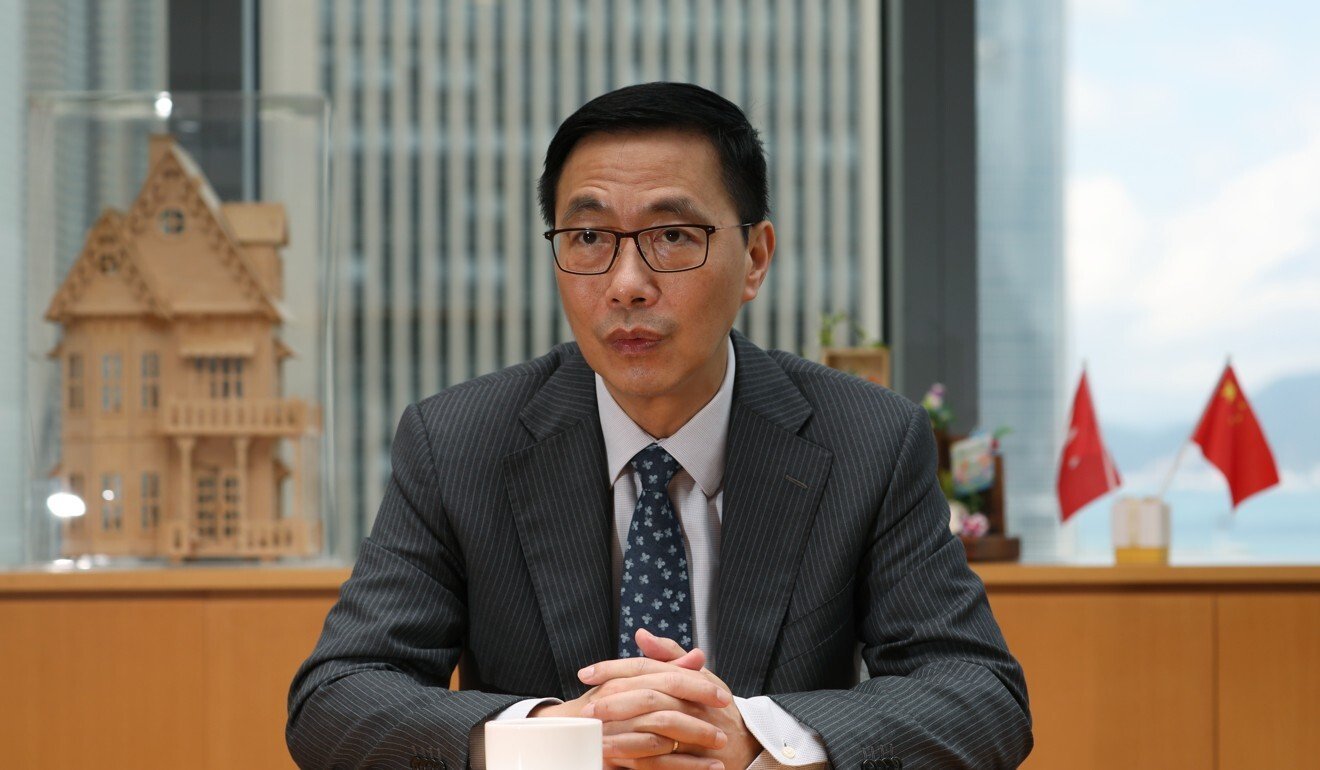 Secretary for Education Kevin Yeung has dismissed concerns about the withdrawals.

A major school heads association also told the Post some of the city's schools had observed an increased number of pupils withdrawing compared to the previous year, while also predicting the situation could continue over the coming months.

Yeung discussed the issue with more than 10 primary and secondary school representatives during a meeting on Tuesday, but a source said the government did not come up with concrete solutions to mitigate the impact of those withdrawals.

"As of today, I don't think it is something that we should be worried about," Yeung told reporters.

"People in Hong Kong can decide on their own where they want to work, live and study, it is one of the freedoms that we enjoy. Sometimes we see more students transferring away [from Hong Kong], sometimes we see fewer of them doing so."

But he added his bureau would continue to work with the education sector for preparations in case the withdrawal became a trend.

"If many pupils are withdrawing from schools in the coming future in the long run, of course it would impact on the stability of the entire education sector," he said. "We would look into that and work on … [any] preparations needed."

One private school, Po Leung Kuk Choi Kai Yau School, said last month that 11 students dropped out in the 2020-21 academic year.

At YMCA of Hong Kong Christian College, principal Dion Chen said fewer than 20 pupils had withdrawn after the new school year began in September – most of them continuing their studies overseas – which was about 50 per cent more than the previous year.

Chen, chairman of the Direct Subsidy Scheme Schools Council which represents 71 primary and secondary schools, added some schools have reflected more students withdrawing compared to last year, although others said they "had not seen a trend" of withdrawal.

Chen believed the local political atmosphere, relaxed emigration rules in some countries, and the pandemic that stranded students in their home countries were some of the reasons behind the withdrawals.

He also said the problem might not have been "fully reflected" yet, as there were other factors that could result in more students leaving Hong Kong over the coming months, including a new pathway for those with BN(O) status to settle in Britain and apply for citizenship beginning from next January.