With an editorial overhaul raging at Hong Kong's public broadcaster, many staff members have been left baffled by red lines being drawn by the new management amid a wave of resignations and last-minute cancellation of programmes, according to sources.

RTHK insiders told the Post that staff were being driven to self-censorship to avoid their programmes from being axed as many employees, especially those tasked with running current affairs shows, were living in fear of being targeted by those in charge.

A source said since the arrival of Patrick Li Pak-chuen, a career bureaucrat with no media experience who replaced veteran journalist Leung Ka-wing as director of broadcasting last month, at least five senior staff members from the current affairs division had resigned.

They included Doris Wong Lok-har, the head of public and current affairs section under RTHK's Television and Corporate Businesses, and Liu Wai-ling, the producer of satirical current affairs show Headliner.

"Many staff, especially those with the current affairs division, describe themselves as living in white terror," the source said. "Many have exercised self-censorship in the hope of getting the go-ahead for their planned programmes. Some staff may avoid interviewing controversial or pro-democracy figures from now on."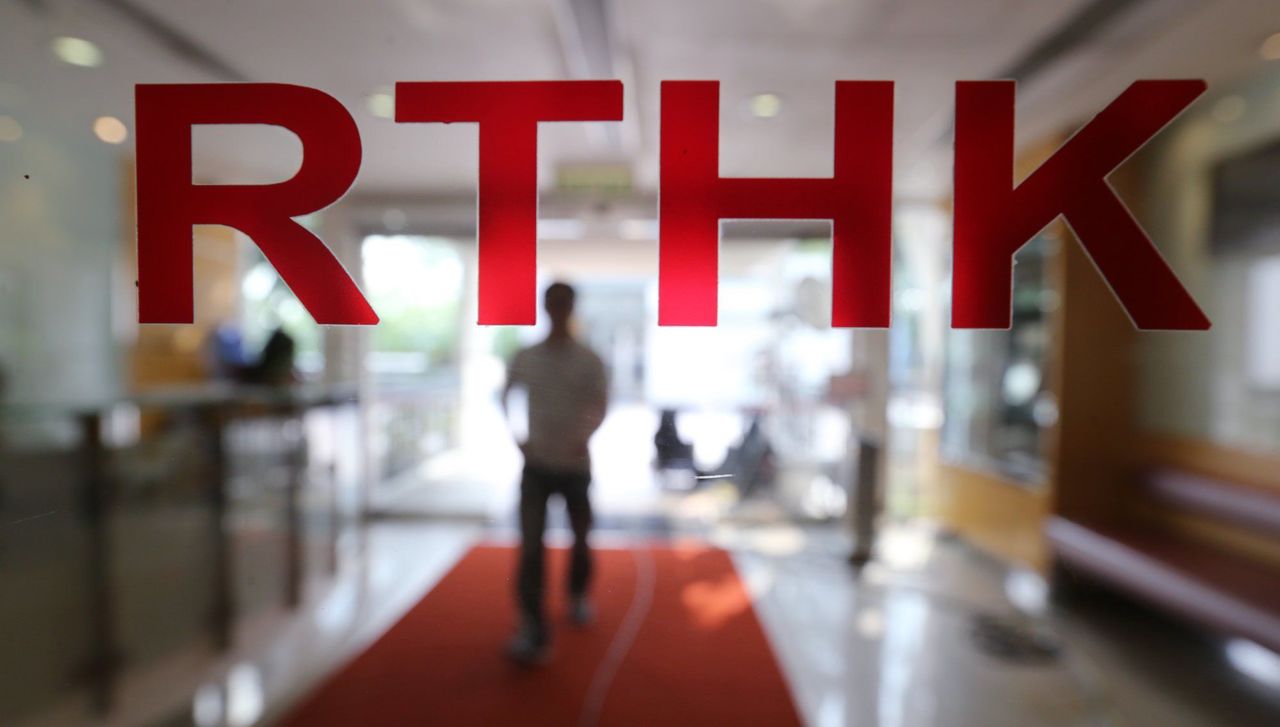 Chairwoman of RTHK Programme Staff Union Gladys Chiu said there was a sense of self-censorship among her colleagues. P

Gladys Chiu Sin-yan, chairwoman of RTHK Programme Staff Union, said there was a "sense of self-censorship among RTHK colleagues".

"They are now becoming very cautious with their programmes' content to avoid them being banned," she said. "It is only natural, as all our colleagues cherish the programmes they produce and hope they can be on air."

Critics also said the recent axing of programmes appeared to show the government had taken full control of the public broadcaster, and wanted to impose a new set of editorial standards.

"The drastic editorial shake-up of RTHK has reflected the sense of crisis enveloping its leadership as well as the government," said Lau Siu-kai, vice-president of the semi-official Chinese Association of Hong Kong and Macau Studies.

"The government is setting the scene for RTHK," he added. "If it wants to survive and avoid the fate of being shut down for good, it needs to deliver fair and balanced reports, away from its past reporting style which put Beijing and the Hong Kong government in a negative light."

RTHK has repeatedly been mired in controversy and in the crossfire of the city's political wrangling since social unrest rocked Hong Kong in 2019, with the pro-Beijing camp accusing it of siding with the opposition and being too critical of Beijing, the government and police.

Since Li – who is also editor-in-chief – took the helm, RTHK has axed at least three shows it considered biased or inaccurate. They included a television episode of Hong Kong Connection featuring Syzygia, a Chinese University student union which disbanded after campus management accused it of potentially breaching the national security law.

The two other shows pulled by RTHK were an episode of Hong Kong Stories in which hip-hop group LMF was expected to take part, and LegCo Review, a talk show centred on the city's electoral overhaul. Some episodes from two other television programmes featuring actors Anthony Wong Chau-sang and Halina Tam Siu-Wan, considered to be supporters of the opposition camp, were also said to have been put on hold.

In the latest development, the broadcaster reportedly pulled another scheduled episode of Hong Kong Connection on Monday which looked into the online media industry against the backdrop of political turmoil in the city. It was replaced with interviews with three visually impaired musicians.

Li said at a Legislative Council meeting last month that he had axed the programmes in line with the RTHK charter, which required shows to be balanced, objective and impartial.

RTHK recently also requested the withdrawal of all its entries from two major journalism awards, saying it was reviewing its operations.

The public broadcaster said it had set up a brand new editorial committee, consisting of Li, his deputy, two assistant directors of broadcasting and a department secretary, tasked with reviewing contentious programmes before allowing them to go on air. Three of them have no media or production experience.

According to the source, RTHK staff were upset by the unprecedented move to axe the programmes.

"In the past, the team heads would try to fix the problems or errors to save a programme," the source said. "The last-minute pulling of the whole episode had never happened in the past. It means their hard work has gone down the drain."

The insider pointed out that the new committee excluded divisional team heads and all the meetings were conducted behind closed doors, with no explanation as to why shows were axed.

Now, for every programme, staff must submit a detailed plan of the show to the committee for approval, the source said. In the past, team heads were responsible for vetting ideas.

"The staff need to explain why they want to interview certain people but not others," the source said. "They believe management wants to weed out any content related to the opposition voice."

Chiu called for open dialogue between management and staff about the new editorial standards, saying bosses had not explained why the programmes were axed.

"We are all at a loss about what we can do and what we should not do," the union boss said. "The new set of standards are very vague to us. Some staff are also worried they might be targeted by management because of their political beliefs."

Grace Leung Lai-kuen, a lecturer at Chinese University's school of journalism and communication, said it was obvious the government had tightened its grip on RTHK as part of the ongoing political revamp of Hong Kong.

"The recent moves have served as a warning to staff that they need to be obedient and refrain from siding with the opposition or being critical of Beijing or the government," she said.

"I don't think the government cares about upholding press freedom now, given that our rights and freedoms for assemblies have been restricted. If RTHK staff want to survive, they need to exercise self-censorship otherwise their programmes might be axed."

An RTHK spokeswoman said programme content, manpower deployment and broadcast scheduling were all internal matters.

"RTHK strives to invite guests from a wide array of backgrounds and different political spectrum taking into account the nature of the programmes," she said.

The spokeswoman said RTHK would continue to uphold its editorial principles of "accuracy, impartiality and objectivity" including the highest professional journalistic standards.

Asked if RTHK staff could have to pay production costs if their programmes were withdrawn, she said that as civil servants, RTHK staff were subject to the Public Finance Ordinance, which stipulates that the government may surcharge a civil servant if he or she has improperly incurred expenditure.