Deputy Prime Minister Dominic Raab has said he would resign if an inquiry finds he has bullied civil servants.
A senior lawyer is investigating eight complaints of bullying against Mr Raab, who was appointed deputy prime minister and justice secretary last October.

When asked if he was a bully, on the BBC's Sunday with Laura Kuenssberg, Mr Raab replied "no", saying he had always "behaved professionally".

He told Sky News "if an allegation of bullying is upheld, I would resign".

Speaking on the BBC, Mr Raab said: "I am confident I behaved professionally throughout​."

Asked whether there should be "more plain speaking in politics", he replied: "Yes, absolutely."

It was right for ministers to "challenge assumptions and test ideas" when working with civil servants, he added.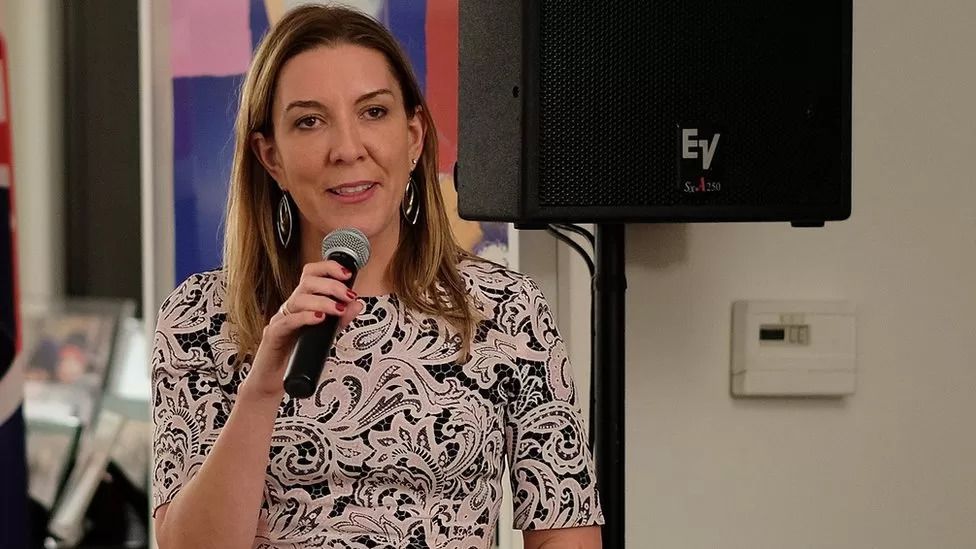 Antonia Romeo, the permanent secretary at the Ministry of Justice, has spoken to the Tolley investigation, the BBC understands

The bullying complaints relate to Mr Raab's previous periods as justice secretary and foreign secretary under Boris Johnson, and his time as Brexit secretary under Theresa May.

In November the prime minister appointed Adam Tolley KC to investigate the allegations of bullying against Mr Raab.

At least three senior civil servants who worked with Mr Raab have given evidence to the inquiry into his behaviour as witnesses.

The BBC has found that other civil servants who allegedly planned to file complaints did not after learning they would have been identified to Mr Raab as part of Mr Tolley's inquiry.

Speaking to the BBC, Mr Raab said he would "learn lessons as we go" over his dealings with civil servants.

But added: "I think for the lion's share of the time civil servants and ministers work very effectively together."

Dave Penman, general secretary of the FDA union - which represents civil servants - dismissed Mr Raab's comments.

Mr Penman told the Sunday With Laura Kuenssberg show: "The picture he paints is that everything is fine in the civil service and the relationship between ministers and civil servants is OK.

"That's not the picture civil servants speak of, that's not their experience."

The FDA has found one in six civil servants had seen unacceptable workplace behaviour by a minister in the past year.

The findings came from the union's annual survey of senior civil servants, which also found 69.3% of respondents said they had no confidence in the current complaints system.

The survey was conducted over four weeks leading up to 13 January and had 650 respondents. The headcount of the senior civil service is around 7,000.

Pressure on PM

Both Labour and the Liberal Democrats have called for Rishi Sunak to suspend Mr Raab during Mr Tolley's investigation.

The prime minister has said he will wait for the outcome of the inquiry before taking any action.

Mr Sunak has been under pressure to explain what he knew about the allegations before reappointing Mr Raab as to the cabinet.

In November, the prime minister repeatedly declined to say whether he had informal warnings about Mr Raab's behaviour before bringing him back into government.

Political future

Mr Tolley is not expected to report his findings for several weeks and the prime minister will decide the justice secretary's political future when the investigation concludes.

Privately, many Conservative MPs, including ministers, have told the BBC they fear the allegations could yet cost Mr Raab his job.

Mr Raab was justice secretary and deputy prime minister when Boris Johnson was succeeded by Liz Truss.

She sacked him, but he was reappointed to those roles when Mr Sunak entered Downing Street in October.

Mr Raab previously served in the cabinet as foreign secretary from 2020-21 and Brexit secretary in 2018.