Police have stepped up patrols at a dog-friendly park in an affluent Hong Kong neighbourhood after 15 suspected cases of animal poisoning, in which six dogs died, were reported in the past week.

On Thursday, the management at Cyberport Waterfront Park, Pok Fu Lam, said it had installed additional security cameras and increased the number of guards, while police had also posted warning signs. Some angry dog owners have decided not to walk their pets in the park.

The Veterinary Specialty Hospital (VSH) said it treated nine of the 15 suspected cases between Sunday and Monday. Of those nine cases, six dogs died despite vets trying a variety of different treatments, while two were given the all clear and sent home, and the last is being monitored as an outpatient.

All of the pets had visited Cyberport Waterfront Park on Sunday morning.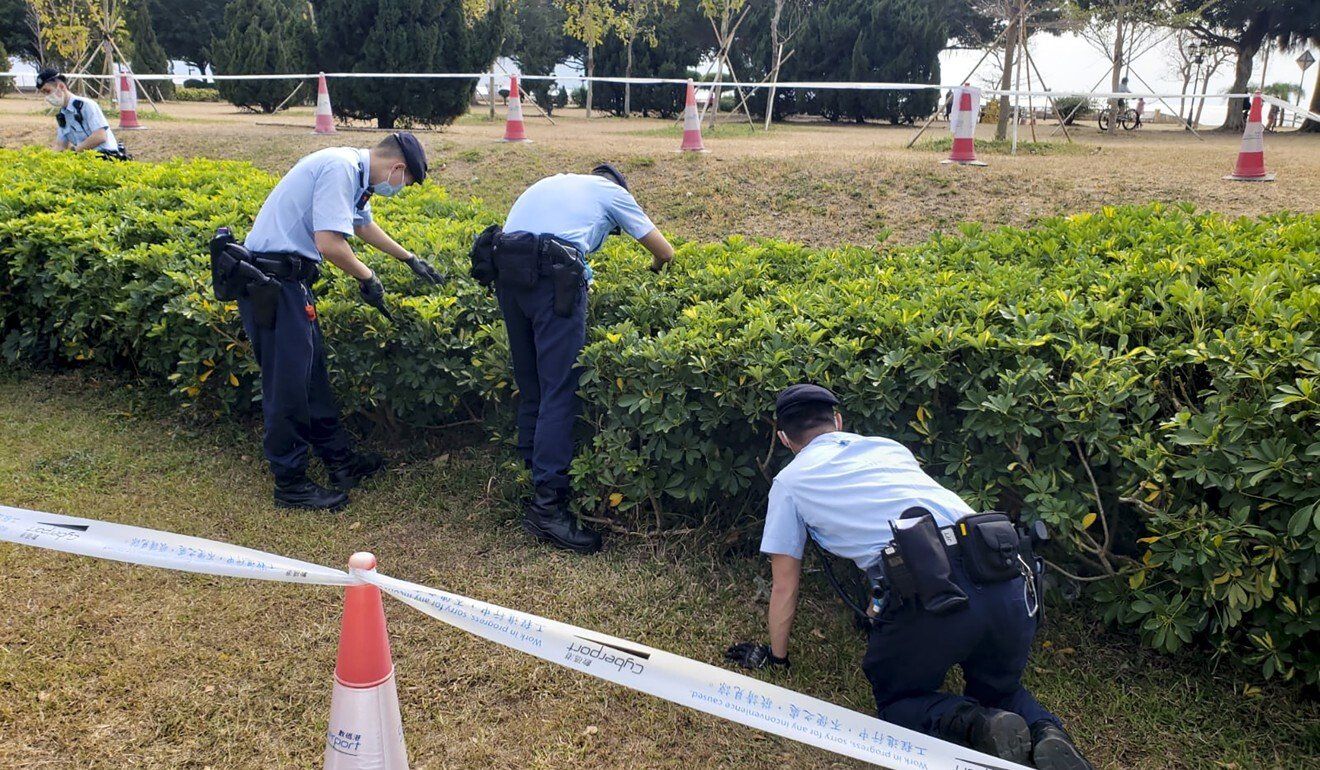 Police search Cyberport Waterfront Park after six dogs died from suspected poisoning.

Dr Erik Zager, the hospital's veterinary emergency critical care specialist and medical director, said the first dog they treated on Sunday evening "was almost dead" upon arrival, and died due to cardiac arrest soon after it was admitted.

Zager said the animal experienced a sudden onset of rigor mortis, a stiffening of the muscles after death, which typically does not happen during the process of dying.

"It was the way that the dog died that really keyed us in that there was something very, very abnormal," he said.

Dr Joanna Mockford, the emergency veterinary surgeon, said at least five dogs came in on Sunday night with suspected poisoning after visiting the same park.

"A few of the dogs were panting heavily and were anxious with high temperatures, whereas other dogs had progressed to the point where they were very, very stiff," Mockford said.

Zager said experts still did not know exactly what poison was used and had been working with emergency and critical care specialists and toxicologists around the world. Blood and urine samples from the dogs have also been collected to aid in analysis.

Police were conducting postmortems on two of the dogs to analyse the cause of death and identify the toxin used.

Southern district councillor Paul Zimmerman chaired an online meeting with police, the park management and other stakeholders on Wednesday, where he said police had not ruled out an environmental cause, such as an abnormal dosage of insecticide or pesticide.

In a statement to the Post, the police said seven dogs had died this year after visiting Cyberport Waterfront Park, with the first death reported on January 25.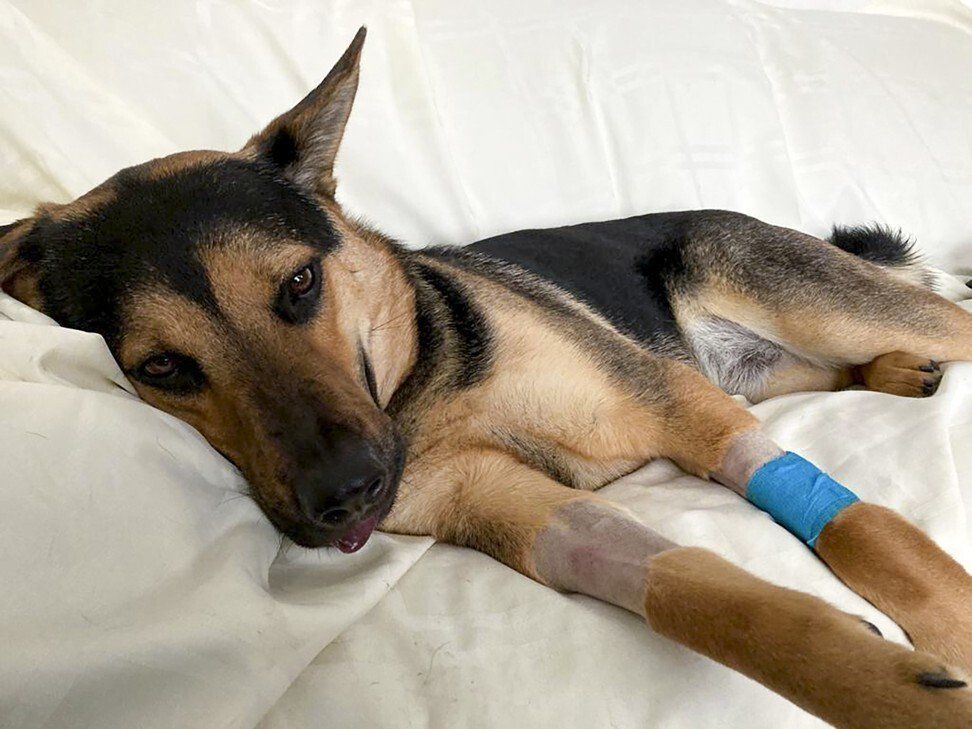 Alice Dai's 15-month-old dog, Jim, was hospitalised at Veterinary Specialty Hospital and discharged on Wednesday.

It said there had been one suspected case in Repulse Bay on January 30, and police were "proactively gathering evidence and looking for clues from various sources".

Amanda Grange's three-year-old pedigree Labrador, Rocky, was one of the animals that died. She described him as "a typical lab, easy going, friendly".

Grange, who lives in Residence Bel-Air, walked her dog to Cyberport Waterfront Park at 7am on Sunday morning.

While she let Rocky off his leash, he did not leave her sight, but he collapsed when they got home and developed a fever very quickly, and started panting heavily.

Grange brought him to the Eastern Island Animal Hospital, where he died 90 minutes later.

Another pet owner, Alice Dai, told police her dog had found a piece of luncheon meat inside a bush at the park on Sunday and handed the food to officers for testing.

Dai who has two dogs, both Hong Kong mixed-breed, said her other dog, Jim, who she had seen pick something else off the ground, fell ill on Sunday.

He was discharged from the hospital on Wednesday, but had not yet fully recovered.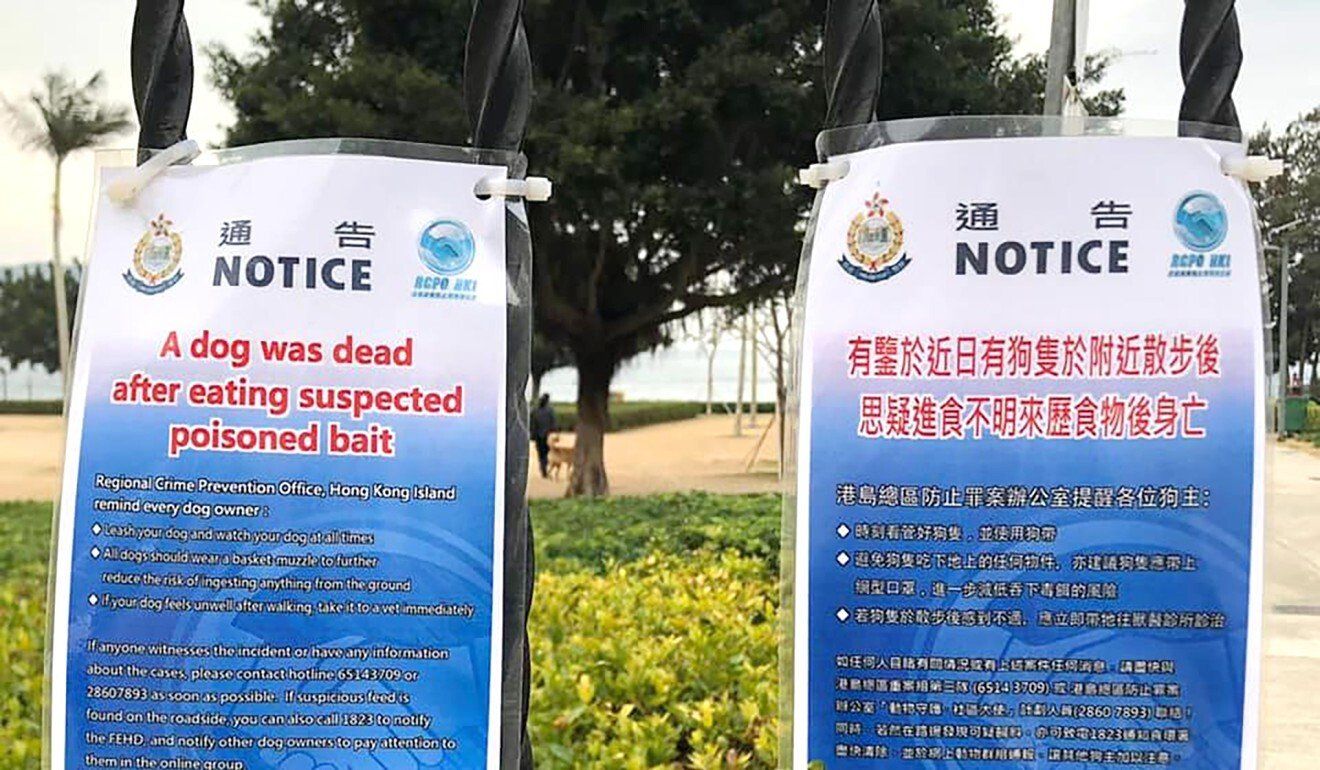 Police warning signs at Cyberport Waterfront Park.

The Society for the Prevention of Cruelty to Animals said at least 10 cases of suspected poisoning have been reported after visiting the park so far this year. It urged all dog owners to leash their pets and muzzle them to further reduce the risk of eating anything off the ground.

"Pet owners should also keep their pets away from bushes and planters, as well as refrain them from getting out of sight," a spokesman said.

The SPCA also urged owners who observe symptoms of pets being poisoned or feeling unwell, such as panting, vomiting, hyperthermia, stiff limbs to seek veterinary care and treatment as soon as possible.

Between July 12 and 14 last year, three suspected dog poisonings were reported to police, also in Pok Fu Lam. The dogs' owners told officers they had walked their pets in Cyberport Waterfront Park and nearby Victoria Road, after which their dogs fell ill and died.

The police said autopsies had been conducted on the three dogs, but no poisonous substances had been found.

In Hong Kong, cruelty to animals carries a maximum penalty of three years in jail and a fine of up to HK$200,000 (US$25,780).