Hong Kong's Legislative Council begins its extended term on Wednesday with the minority opposition camp weakened and in disarray.

The turmoil has caused a rift between moderate pan-democrat lawmakers and localists, including young activists who topped the informal opposition primary polls held in July to choose candidates for legislative elections originally scheduled for September.

The two sides disagreed on how to respond when China's top legislative body decided to extend the Legco term by "not less than one year", after Chief Executive Carrie Lam Cheng Yuet-ngor said the vote should be postponed because of the coronavirus pandemic.

Nineteen moderate opposition incumbents chose to carry on, saying they had to stay and block a number of potentially controversial bills, including a proposal to extend voting to Hongkongers in the Greater Bay Area, a bill related to Lam's massive reclamation plan for Lantau Island, and a health code system to facilitate travel during the pandemic.

But localists preferred to boycott the extended term, arguing remaining in office would amount to endorsing an improper decision by Beijing.

Localist lawmakers Raymond Chan Chi-chuen and Eddie Chu Hoi-dick announced last month they would not stay in "an appointed legislature that breached the Basic Law" – the city's mini-constitution – which states Legco has a four-year term.

The third to exit was long-time Civic Party lawmaker Tanya Chan, who said she was quitting politics for health reasons. She underwent surgery last year to remove a brain tumour.

With their departures, there are now 62 members in the legislature, 41 of whom are pro-establishment lawmakers.

The sharp differences in the opposition ranks were highlighted by the result of a recent poll showing their supporters split down the middle on the extended term, with 47.1 per cent wanting lawmakers to serve and 45.8 per cent saying they should go.

"We cannot afford for the two sides to split further apart in times of repression," said veteran lawmaker Lam Cheuk-ting. "We are absolutely open to discussing how we can maximise our synergies with the localists."

He had earlier declared his commitment to reaching out to the young activists on the other side but was frustrated by their lack of response.

Other pan-democrats were not hopeful for constructive dialogue, accusing localists of "shifting the goalposts" to differentiate themselves from moderates, and retain the backing of radical supporters.

The localists, who include activists involved in last year's anti-government protests, as well as the 2014 Occupy movement, believe new ways of resistance are needed, amid signs of Beijing tightening its grip on Hong Kong, including the introduction of the national security law.

For them, boycotting Legco is a way to press for the postponed elections to be held as soon as possible.

There were worries in the opposition camp over the impact of the national security law and whether lawmakers would continue to enjoy freedom of speech guaranteed under legislative rules.

"I don't know how much we can do," Lam Cheuk-ting said. "But the council front is more important now that street protests and international advocacy have been silenced by the sweeping law."

Adding to their woes, at least five pan-democrats face censure motions that could result in their removal from the council. Lam himself faces five protest-linked charges in court, including one for rioting.

In an effort to patch up their differences, the pan-democrats suggested having an open dialogue to form a political deliberation platform to engage localists and work out opposition strategies to use the council chamber.

Similar ideas were put forward by some localists, mainly district councillors who won in last November's polls.

But after pan-democrat incumbents chose to stay, prominent activist Ventus Lau Wing-hong hit out at them over social media, saying "Hong Kong has no democratic forces".

The organiser of several anti-government rallies last year, and a top performer in the July primaries, Lau had earlier endorsed the idea of setting up a platform to sustain the protest movement, and hoped to use the resources of incumbent lawmakers to support arrested protesters and the families of those in prison.

He confirmed he did not respond to Lam Cheuk-ting's call for a dialogue, but accused the other side of rejecting localists' suggestions, including his idea to engage localists as "shadow lawmakers", empowered to make decisions regarding resistance strategies in Legco.

"They should now come up with more detailed proposals on how to resolve the grudges between us," Lau said. "I feel lost that I won't be able to do much under the new security law, but I cannot agree on anything on behalf of the leaderless resistance bloc."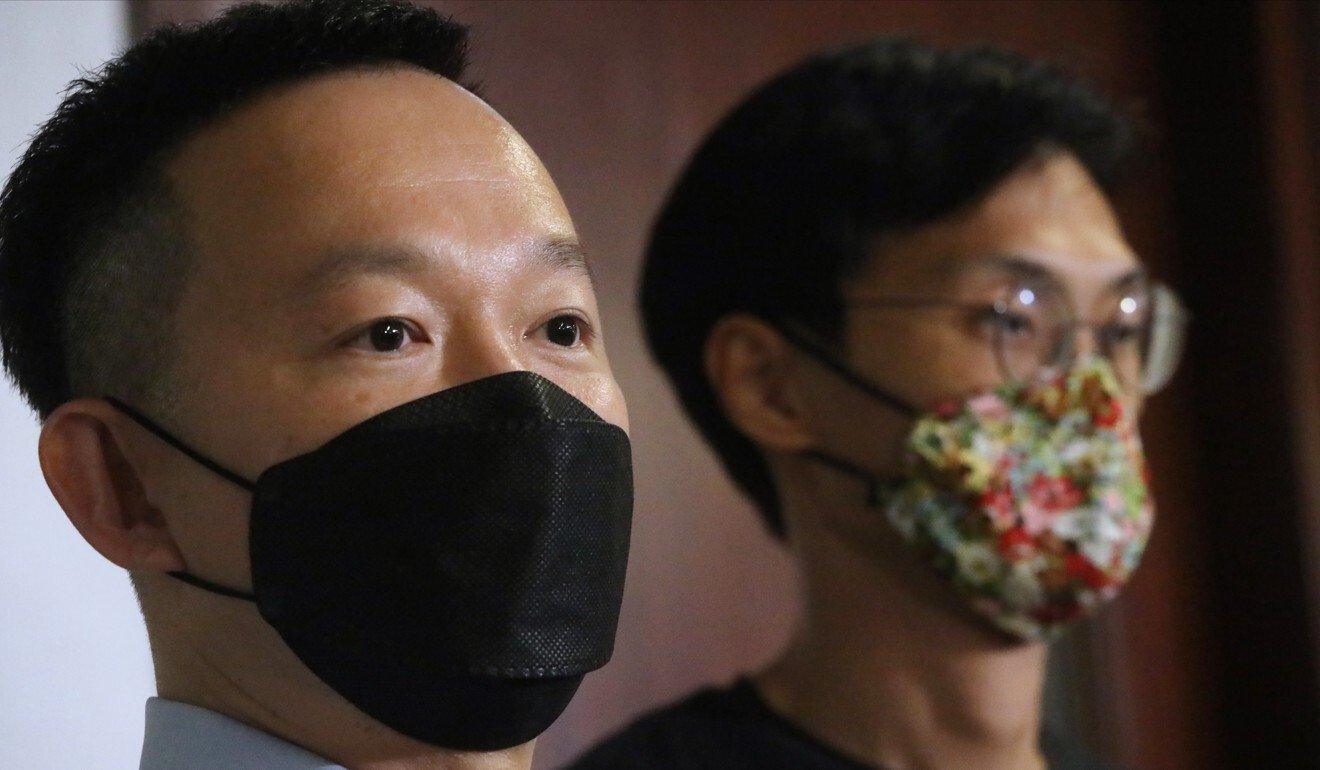 Lawmaker Raymond Chan is among those who said they would not serve the extended term.

The bloc emerged after the localist firebrands, including activist Joshua Wong Chi-fung, outshone many veteran moderates in the informal opposition primaries.

A core member, speaking on condition of anonymity, said Lau was among many prominent localists reluctant to work with the moderates, fearing a backlash from radical supporters.

"Getting close to pan-democrats won't help us at all. We can just push forward our agenda on our own," said an emerging localist.

Chinese University political scientist Ma Ngok was sceptical about the effectiveness of platforms for political deliberation in an era of instant communication and quick responses.

"What's the use of getting a bunch of people to sit together to publish a joint statement?" he asked.

Legal scholar Benny Tai Yiu-ting, co-founder of the 2014 Occupy movement which shut down parts of Hong Kong for 79 days, approached both sides and concluded there were "no common goals".

He did not see the rift being healed any time soon, but expected they would unite as soon as the authorities ignited a fresh round of anger and confrontation.

"International pressure piling on China may trigger sudden, huge changes in the country's political situation," he said. "Hong Kong's pro-democracy force is never static. They can afford to just wait and respond with flexibility."