DBS, Singapore's biggest bank, said it would allow all of its employees to work from home up to 40 per cent of the time as it became the latest bank to reconsider its staffing model in light of its experience during the coronavirus pandemic.

Following a six-month examination by an internal task force, Piyush Gupta, DBS's chief executive, said the lender would "radically transform" its structure by adopting a hybrid working model that allows employees to work remotely or in the office, creating more flexible work arrangements through job sharing and retraining 7,200 employees in data analytics, artificial intelligence and other emerging areas of technology.

"As the way we live, bank and work continues to change dramatically, we must address the magnitude of the disruptions before us," Gupta said in a news release on Tuesday. "We will also accelerate our employee upskilling agenda at scale and ingrain the use of data-driven operating models across the bank. By implementing these measures, we believe that Team DBS will emerge as a confident future-ready workforce."

DBS said four out of five of its 29,000 employees indicated they were able to work seamlessly remotely. However, the bank opted for a hybrid approach after employees indicated staying engaged and connecting with colleagues was challenging.

It was not immediately clear how the shift would affect the bank's staffing structure in Hong Kong.

Under DBS's job sharing scheme, two employees would share responsibilities for one full-time role. Those employees would retain existing medical benefits and be covered by the bank's insurance plans.

DBS also said it would reconfigure workspaces for more collaboration between employees and accelerate a transition to a more project-specific operating model using teams from different function areas.

The move by DBS comes after Standard Chartered said this month it would allow employees in nine markets, including Hong Kong, to apply for formal flexi-working arrangements. That could include time split between Standard Chartered's offices, at home or co-working facilities.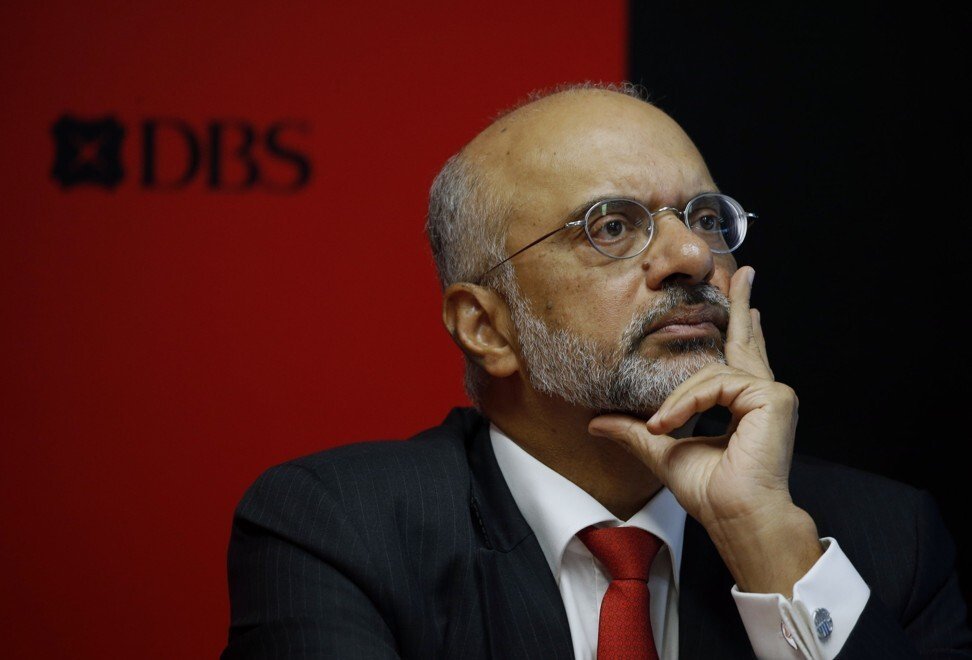 Piyush Gupta, DBS's chief executive, said the company would "radically transform" its staffing structure with more flexible working arrangements.

"We are excited about the future as we step into a new era for the bank and the positive impact we can make on our productivity, well-being and carbon footprint," Tanuj Kapilashrami, Standard Chartered's group head of human resources, said in a November 6 statement. "We also see this as an opportunity to appeal to a wider and more diverse potential future workforce."

HSBC chief financial officer Ewen Stevenson said last month that the bank was considering more ways to digitise its operations and have more staff members work from home in the future. Stevenson told Bloomberg Television that could include employees working remotely two to three days a week.

Jamie Dimon, the JPMorgan Chase chief executive, said in October that up to 30 per cent of the bank's staff could work from home permanently in the future.

The coronavirus pandemic forced global lenders to reconfigure their systems and rapidly adopt remote working as much as 90 per cent of their employees were forced into lockdown in some markets.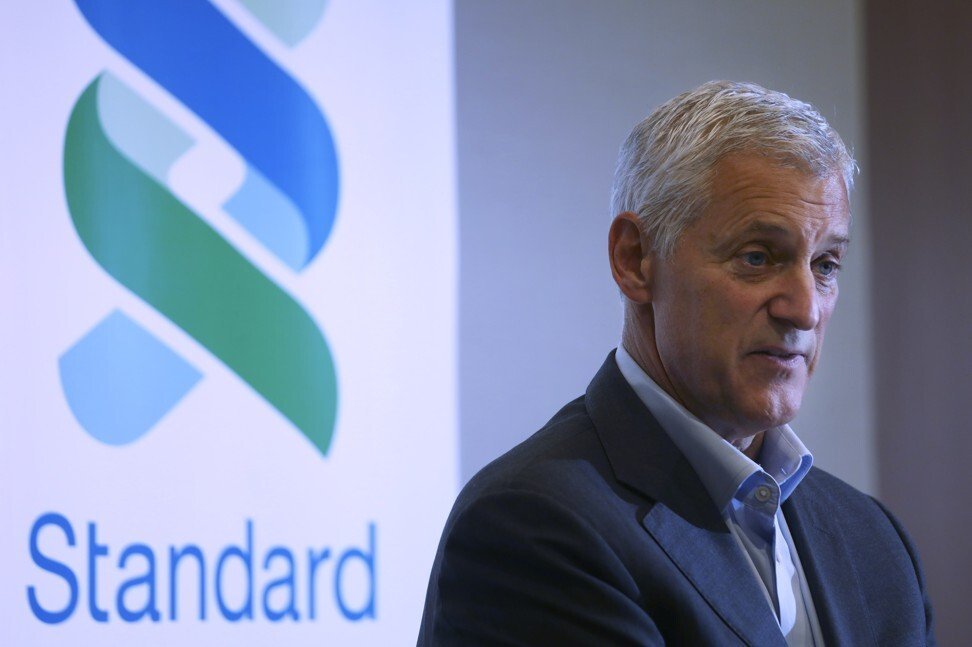 Standard Chartered chief executive Bill Winters.

The world's largest work-from-home experiment ever has leaders at global banks rethinking everything from travel to office space as they look for ways to trim costs against the backdrop of historically low interest rates, which are cutting into their bottom lines.

The re-examination of how banks staff could cut into demand for Hong Kong's prime office space, as financial companies are some of the biggest commercial renters in the city, according to market observers.

"Our intention at Standard Chartered is to imagine the future and move there quickly, rather than resist, resist and resist," Bill Winters, the Standard Chartered CEO, said during a presentation at Hong Kong's Fintech Week on November 4. "The space that you use has to be heavily invested in collaboration space.

Going forward when I come into the office – any office – it's going to be to collaborate. It's not going to be to sit in my office alone with me and my laptop, clicking away and doing video conferences. That I can do from home, the hotel or some other office."