Hong Kong customs confiscated HK$55 million (US$7 million) worth of drugs concealed in 40 parcels sent by airmail in the first two weeks of the month, an officer said on Wednesday.

The 96kg of narcotics, including 52.6kg of crystal meth, 14kg of ketamine, 11kg of cocaine and 17kg of cannabis buds, were found hidden in the parcels intercepted at the airport's cargo terminal and land control points between September 1 and 14.

According to Assistant Superintendent Jeff Lau Leung-chi of the customs drug investigation bureau, crystal meth was mailed from South Africa and Malawi in Africa, while cocaine was sent from Brazil and Mexico. The ketamine came from the Netherlands, Germany and Belgium and cannabis from either Canada or the United States.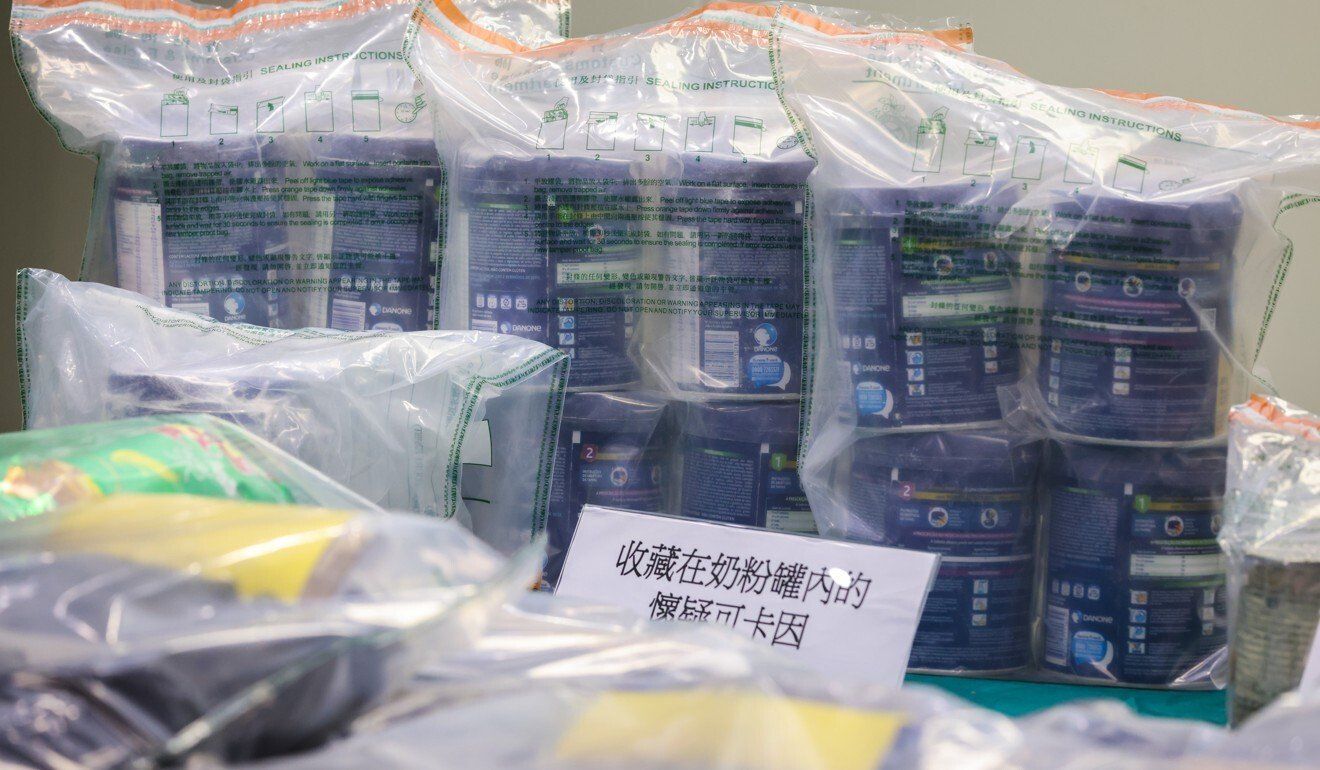 Customs officers say some of the drugs were camouflaged as milk powder, tea or food.

"Different concealment methods were used in an attempt to avoid our detection," he said. "Some narcotics were found concealed in the hollow centre of books or camouflaged as milk powder, tea or food."

Thirty-one of the parcels were intercepted at the airport's cargo terminal in the past two weeks, whereas fewer than 20 such cases are detected on average each month.

Lau said he believed drug dealers had recently changed their tactics and were putting a smaller amount of narcotics in each parcel following recent major seizures at the airport.

"We observed that drug traffickers mailed a lot of parcels carrying illegal drugs into the city recently, but each package concealed narcotics in amounts of hundreds of grams to 2kg or 3kg in an attempt to reduce losses in case the drugs were seized," he said.

Customs last month seized HK$26 million worth of ketamine concealed in an air consignment from Pakistan. In a separate case in the same month, they confiscated HK$9.3 million worth of cocaine hidden in the hollow centres of 16 wooden miniatures in a parcel sent from Panama.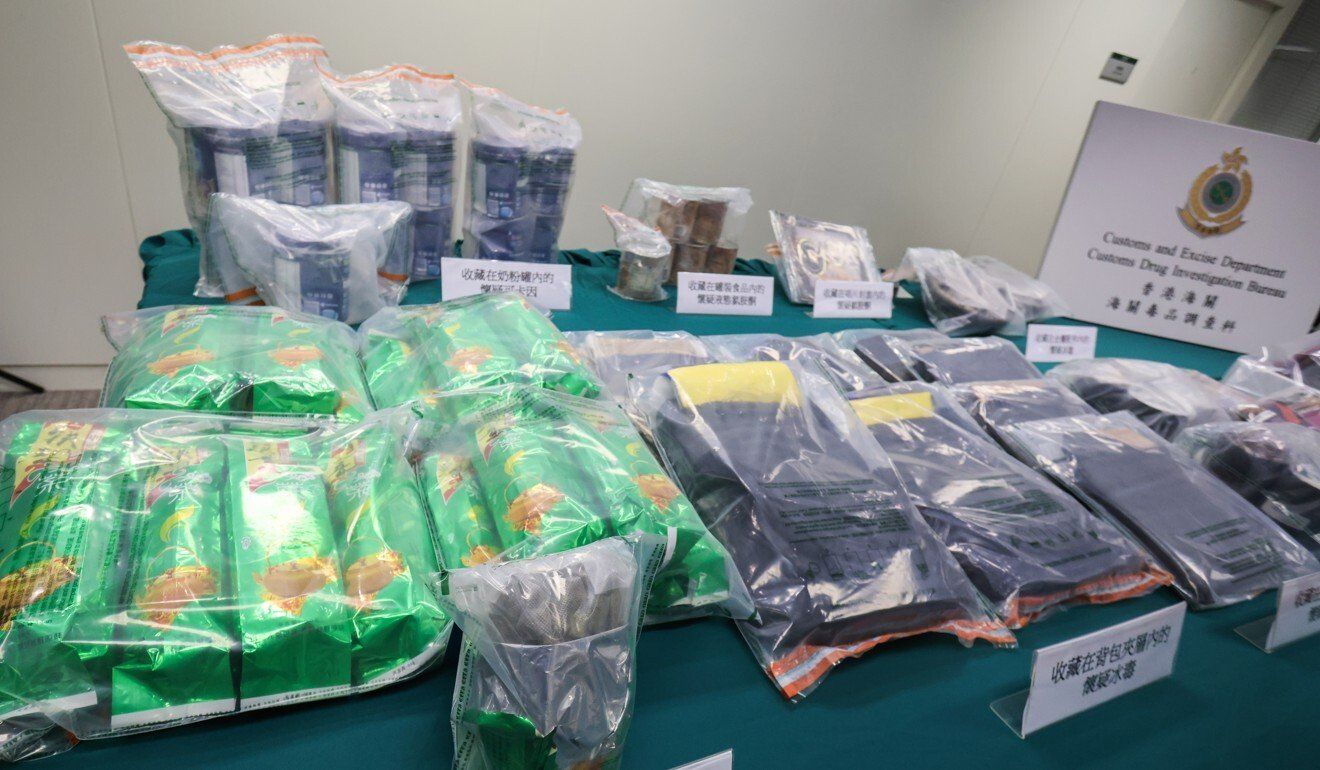 Customs displays some of the items confiscated.

In July, officers seized 110kg of liquid ketamine worth HK$58 million in a consignment from Pakistan.

A 15-year-old boy was arrested in Shau Kei Wan on Monday when customs officers posing as logistics employees delivered a parcel with cannabis oil to him. He was given bail and the investigation is continuing.

On Tuesday, officers arrested a 35-year-old woman in Yuen Long when she collected a parcel containing 2kg of crystal meth. As of Wednesday afternoon, she was still being held for questioning.

Trafficking in a dangerous drug is punishable by up to life imprisonment and a HK$5 million fine.

According to official statistics, seizures of cocaine, cannabis, crystal meth, ketamine and heroin rose 63 per cent to about 3.68 tonnes in the first six months of 2021, up from around 2.25 tonnes in the same period the year before.

Seizures of Ecstasy also rose sharply to 21,770 tablets, up 745 per cent.