Customs officers have arrested a 34-year-old man after shutting down a triad-controlled indoor marijuana farm that could produce as much as HK$150 million worth of cannabis a year.

A citywide manhunt was taking place on Tuesday evening for at least two other men suspected of working as farmers in the three-storey house in Pat Heung, which was used to grow cannabis plants.

The pair, aged 29 and 35, were not inside the house when customs officers raided it with a court warrant on Sunday night.

Assistant Superintendent Fong Heung-wing said 383 marijuana plants at various stages of maturity were found along with growing equipment on the ground and first floor of the house.

"We estimate up to 250kg of cannabis could be harvested from the seized plants and the haul has an estimated street value of HK$36 million," he said.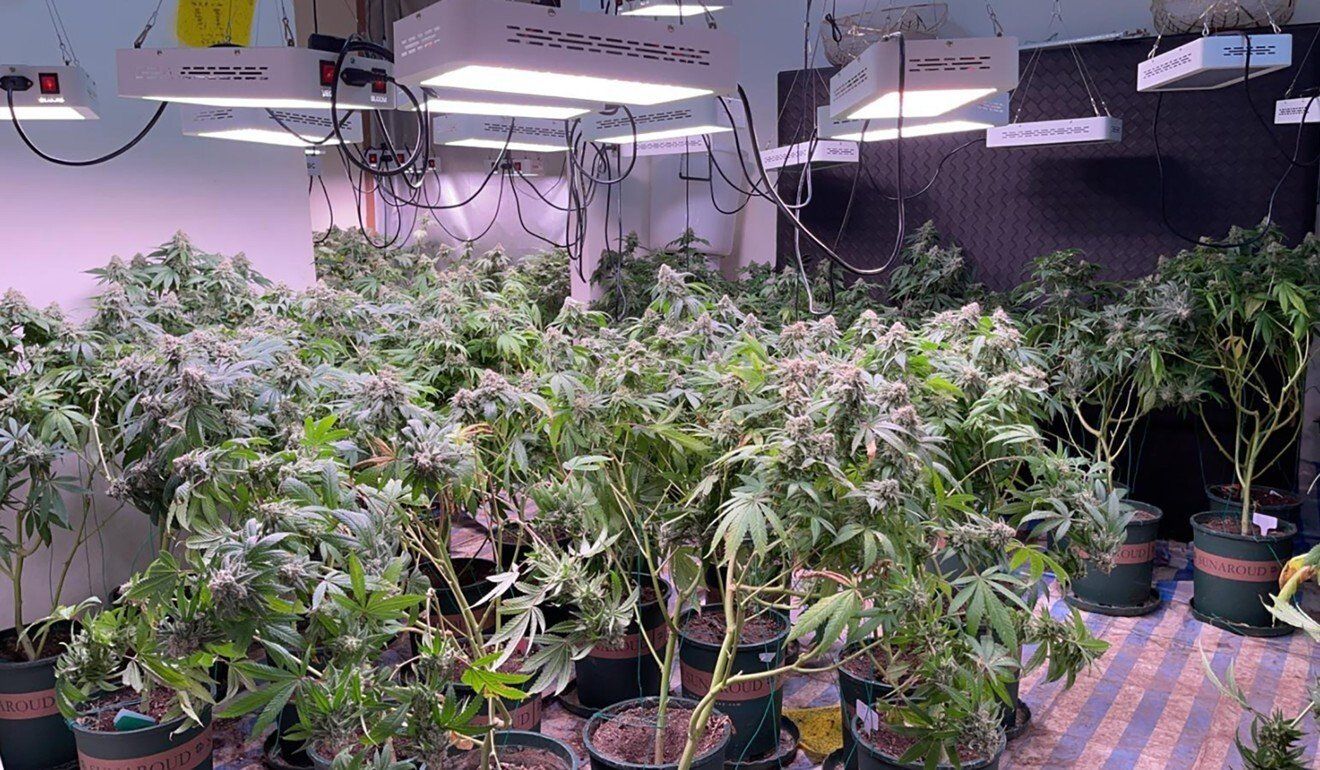 The drugs were in various stages of the growing process.

At about 3pm on Tuesday, customs officers arrested a 34-year-old man in Fanling who, according to the Customs and Excise Department, rented the house where the plants were found.

The suspect, who was being held for questioning and had not been charged, was arrested on suspicion of cultivating cannabis – an offence punishable by 15 years in jail.

Fong said the investigation revealed that the indoor marijuana farm had been in operation for about three months and any product was for local consumption.

"We believe the farm could produce one tonne of cannabis worth HK$150 million a year," he said.

In Hong Kong, cannabis seizures were up 186 per cent to 1,071kg in 2020, from 374kg the year before.