An opposition district councillor in Hong Kong has been unseated after a judge found he violated an election rule during his 2019 campaign by failing to obtain written consent from two people whose support he claimed.

The High Court on Thursday further snubbed an application by Timothy Lee Hin-long to allow him to stay in office after finding the 27-year-old had only himself to blame for his "recklessness" in failing his statutory duties.

Lee is the second district councillor to lose his seat following a successful petition by his opponent in relation to the elections.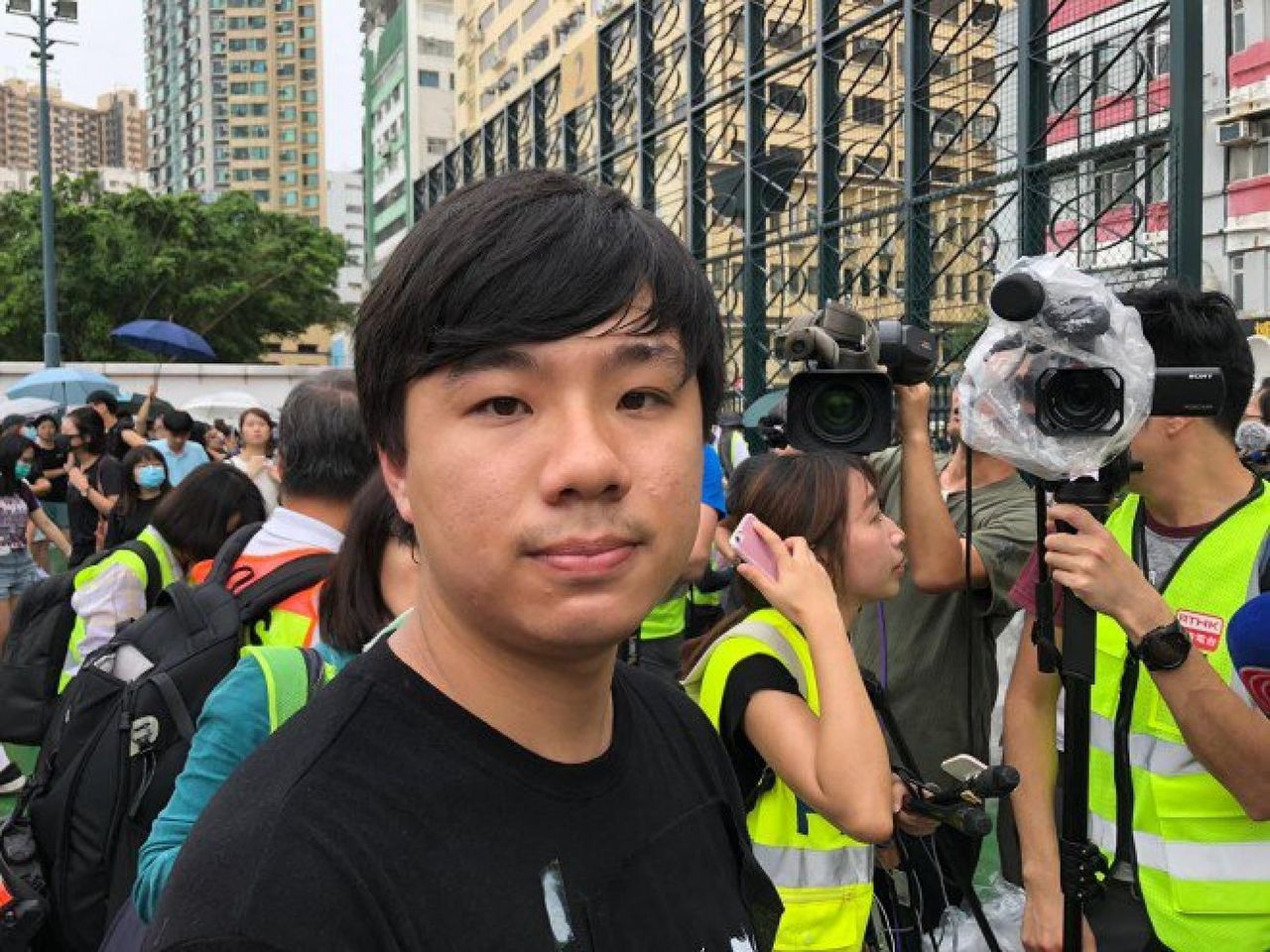 Timothy Lee beat incumbent Jimmy Lam by 170 votes in the November 2019 polls.

The former student leader beat incumbent Jimmy Lam Pok in a race in Kowloon City's To Kwa Wan South constituency by 170 votes in the November 24 polls in 2019, which saw the opposition camp ride to a crushing victory against their Beijing-friendly rivals and assume control of all but one of 18 municipal offices.

Lam, of the pro-government Kowloon West New Dynamic group, asked the High Court in January last year to overturn the election result, alleging Lee had failed to obtain written consent from seven public figures, including former opposition legislator Lau Siu-lai, ex-student leader Chris Lau Yan-chun and scholar Simon Shen, before openly claiming he had obtained their backing in his run for office.

Hong Kong's election laws stipulate that prior written consent must be obtained for candidates to make claims of support from a person or organisation. The records must be made available for inspection on an open platform.

But the court found Lee did not obtain the relevant documents from either Lau. While four other district councillors signed a consent form in October that year in support of his campaign, Lee said he had misplaced the form and it could no longer be found.

Lee's election manager testified he was told to acquire Lau Sui-lai's written consent on behalf of Lee in October, but "due to the heavy workload and the long, tight schedules of running the election campaign", he forgot about the instruction.

Chris Lau Yan-chun only gave approval in a Telegram conversation described by the judge as "banter exchanged between two friends", without putting it on paper.

Mr Justice Keith Yeung Kar-hung found Lee had clearly breached the relevant regulations and he could not claim ignorance for failing to comply.

"In my view, the evidence suggests recklessness, and that he has placed low significance to his election obligations," the judge said.

Yeung held that Lee had failed to obtain the necessary consents from the two Lau's contrary to the law, but could not determine whether he also failed to get Shen's approval before claiming he had the scholar's backing due to a lack of evidence.

The judge ruled Lee was no longer a district council member and his office vacated.

Lee said he would study the ruling with lawyers before deciding whether to bring the case to the city's top court.