A senior counsel representing Hong Kong's justice minister in a case before the city's highest court has suggested that a law conferring immunity on legislators may not protect them from criminal sanctions arising from speeches deemed detrimental to national security or the "one country, two systems" principle.

The Court of Final Appeal on Tuesday heard arguments for and against the prosecution of former opposition lawmaker "Long Hair" Leung Kwok-hung, who was charged with contempt of the Legislative Council for snatching a folder from a government official during a 2016 panel meeting.

The trial of the 65-year-old was put on hold after a magistrate held that the accused, then a Legco member, was immune to the charge under the Legislative Council (Powers and Privileges) Ordinance. A higher court later overturned the ruling, finding legislators were not above the law, but that judgment was also appealed.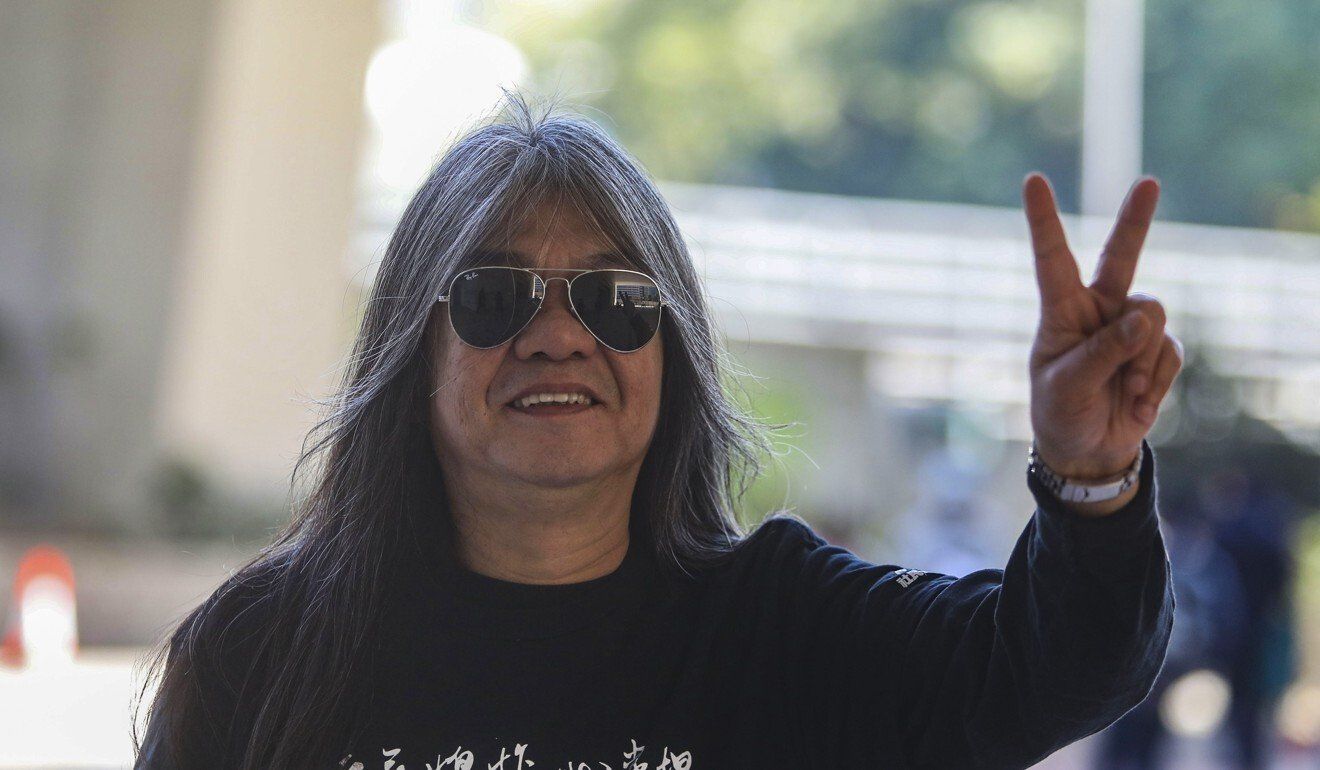 Counsel for "Longhair" Leung Kwok-hung (pictured) have argued that he enjoys immunity under the Legislative Council (Powers and Privileges) Ordinance.

Johnny Mok Shiu-luen SC, representing the secretary for justice, said the scope of the freedom of speech and debate enjoyed by Legco members was subject to statutory bounds, including offences set out in the 1985 ordinance. The law was initially designed to shield lawmakers from legal troubles in connection with debates in the legislature.

While Section 4 of the ordinance states that no legal proceedings can be launched against a lawmaker "for words spoken before, or written in a report to" a Legco sitting, Section 17 provides that a person who "creates or joins in any disturbance" shall be penalised.

Mok argued the legislation only granted lawmakers immunity over the content of their speeches in Legco, and it would still be possible for a member to be prosecuted for "abnormal" conduct which caused an interruption, such as speaking at the top of his or her voice or throwing objects.

Judge Roberto Ribeiro, one of five judges sitting in Tuesday's hearing, questioned whether the charge was applicable if a lawmaker caused a disturbance by infuriating his or her colleagues with inflammatory remarks.

While acknowledging that members' speeches made inside Legco were within the ordinance's safeguards, Mok said immunity might not apply to remarks that ran contrary to the "basic values and principles" underlying the Basic Law, the city's mini-constitution.

Such fundamental values included the one country, two systems governing principle, as well as Article 23 of the Basic Law, which required Hong Kong to enact laws of its own prohibiting certain national security offences, the lawyer contended.

"It is possible that … even a [Legco] member may not be at liberty in saying certain things," Mok told the bench.

However, he quickly clarified that while the government might pursue that argument in future cases, that was not its position in the present appeal.

Leung's counsel, David Pannick QC, submitted via a live video link from Britain that the Legco ordinance was designed to "keep the court away" from alleged breaches of in-house rules by members, as such outside intervention could impede or deter the performance of the legislature.

It would not have been the legislative intent, the barrister argued, to allow the court to define and set limits on lawmakers' privilege. Otherwise, a member could be charged with contempt for causing an uproar by advancing serious allegations, such as dishonesty or corruption, against his or her colleagues.

"Members have to be conscious of the risk that they may be prosecuted. It may be a gesture. It may be some noise or some other conduct," Pannick said.

The court will issue its judgment at a later date.

Leung, who is currently remanded in custody for alleged breaches of the Beijing-imposed national security law in another case, is believed to be the first Legco member prosecuted under Section 17c of the ordinance. The result of the appeal will have a bearing on at least four similar prosecutions.