The government departments involved in tackling Hong Kong's marine rubbish said they would do more to combat the problem, after an Audit Commission report highlighted several areas that needed improving.

An interdepartmental working group involving the Environmental Protection Department, the Agriculture, Fisheries and Conservation Department (AFCD), the Leisure and Cultural Services Department, and the Food and Environmental Hygiene Department, was set-up by the government in 2012 to coordinate and enhance efforts in tackling rubbish in the city's waters and along its coastline.

A report on its efforts released by the Audit Commission in October last year showed the departments could do more, and better, when it came to shoreline refuse. The commission made several recommendations on how they could improve.

Shoreline refuse is collected by a number of departments according to the location of which they are in charge. In 2019, 3,856 tonnes of shoreline refuse was collected by the Environmental Protection Department, AFCD and Leisure and Cultural Services Department.

At a hearing of the Legislative Council's Public Accounts Committee on Saturday, Vincent Liu Ming-kwong, director of leisure and cultural services, said the department used contract workers to clean 41 gazetted beaches, and provided more than 200 water dispensers at these beaches for the public to drink from, while raising public awareness of environmental protection.

He said the department would heed the commission's recommendations, including reporting the results of special cleansing operations to the working group and improving the accuracy of management information on special cleansing operation statistics, tightening controls on the provision of additional workers for cleansing work of beaches and improving the accuracy of shoreline refuse data, as well as stepping up enforcement actions against marine littering.

Dr Leung Siu-fai, director of agriculture, fisheries and conservation, said their forms of inspection of cleansing services varied in different marine parks and reserves, with some requiring contract workers to report arrival and departure times and others not.

He said their patrol staff conducted spot checks to monitor the contract workers, but as they were also responsible for other duties, it was not practicable for them to monitor all of them.

"It is not practical for our frontline staff to record the arrival and departure time of all contract workers in all the parks," he said.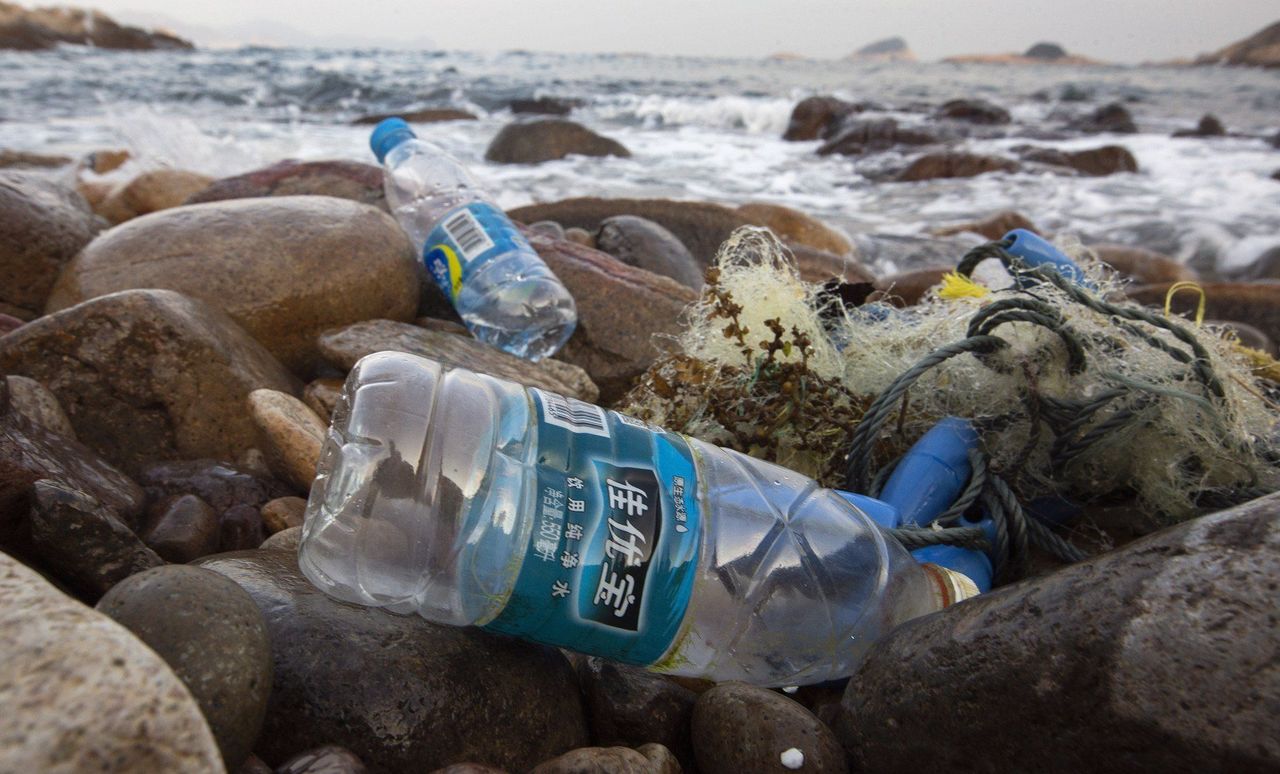 Discarded plastic water bottles washed up on a beach in Lung Ha Wan, New Territories, Hong Kong.

Liberal Party legislator Peter Shiu Ka-fai, who represents the wholesale and retail sector, told Saturday's hearing it was good members of the public volunteered to help clean local beaches, but the government should do more to educate people on not producing marine refuse.