Construction of a cave to house a relocated sewage treatment plant in Hong Kong will start this year to free up around 28 hectares of land for housing and other uses on the existing site.

Briefing the media on moving Sha Tin Sewage Treatment Works, Director of Drainage Services Alice Pang said on Thursday the first phase, which included site preparation and building an access tunnel, was going on smoothly.

"With such a scale of work, we do face a lot of challenges," Pang said, adding the department had engaged with residents to get their approval and the project had since been running very smoothly.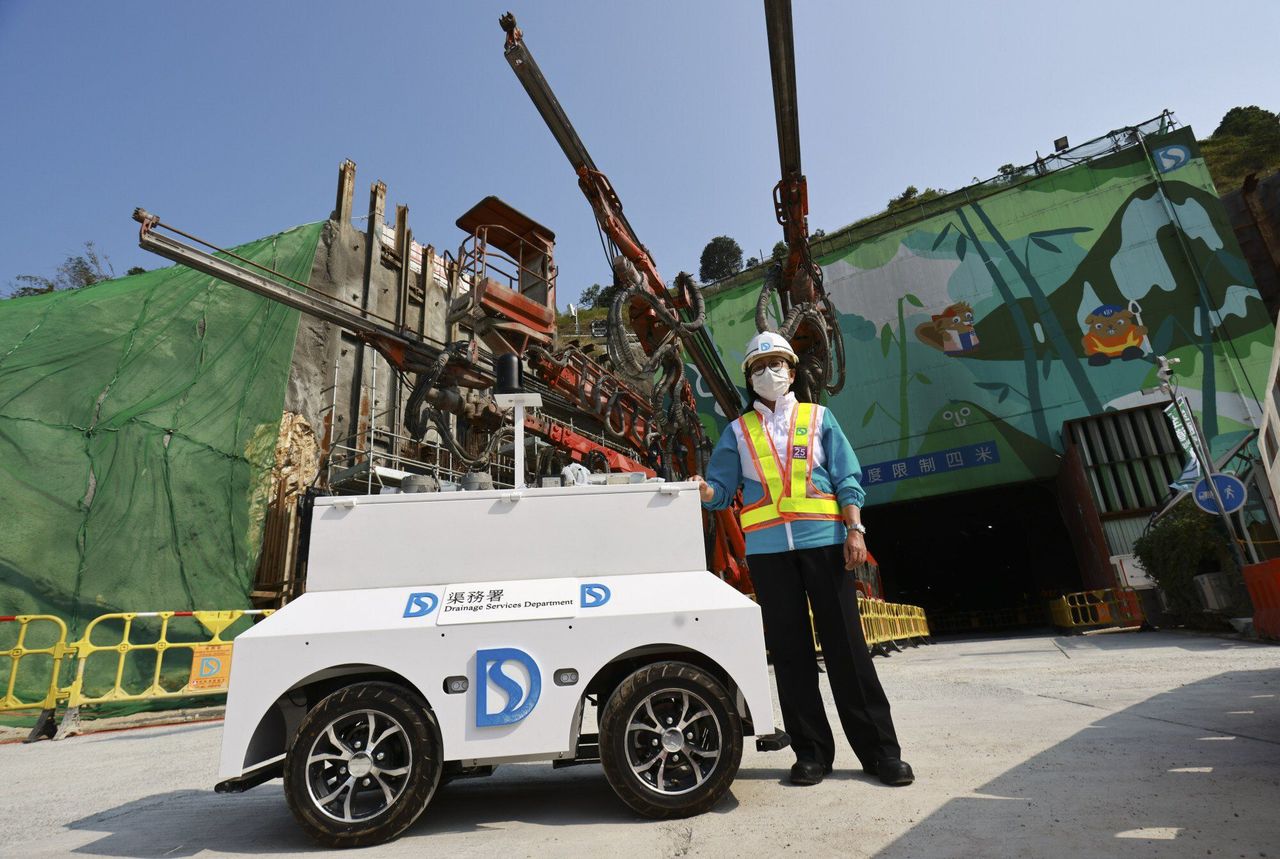 Alice Pang, director of drainage services, says the first phase of the work was going on smoothly.

The new facility will be the largest sewage treatment plant in an artificial cave in Asia. The main cavern, located at Nui Po Shan in A Kung Kok, covers about 14 hectares – roughly three quarters the size of the Victoria Park – or about half the size of the existing plant. The total length of all caverns and connecting tunnels is about 4.8km.

A government-appointed task force had in 2018 recommended underground space development as one of eight options to boost the city's land supply.

Pang said the caverns would provide a natural barrier for odours, which had been a concern for nearby residents.

Construction of the main cavern is expected to begin by the middle of this year. If the project goes as planned, the plant can be in operation by 2029 and all work completed by 2031.

The project also uses several new technologies to enhance site safety. One of them, a "robotic monitoring system", is a vehicle that assesses the potential risks in tunnels after rock blasting before workers enter. It is currently only used for this project.

"It's helpful in the sense that visibility in the tunnel is not ideal especially after blasting as there are lots of dust particles in the air, " said Elton Ko Ming-yuen, geotechnical engineer of the cavern project. "[We] can identify if there are any areas... that might have rocks falling down at some point, so other workers will pay more attention to those areas."