A decision by China's central bank at the weekend to curb a rally in the yuan's exchange rate signals concern over a rush of hot money fuelling an asset bubble amid heightened price risks in the country's rapidly growing property market, according to analysts.

The move suggests the central bank was tweaking its policy stance on fears of excessive appreciation pressure on the yuan, following a sharp rise on Friday – the first working day following the "golden week" holiday – when it hit its strongest level in almost 18 months against the US dollar.

The yuan jumped 1.4 per cent on Friday, the largest daily gain in 15 years, driven largely by sentiment that Democratic candidate Joe Biden is increasingly likely to win the US presidential election on November 3, which could improve China-US relations, analysts said.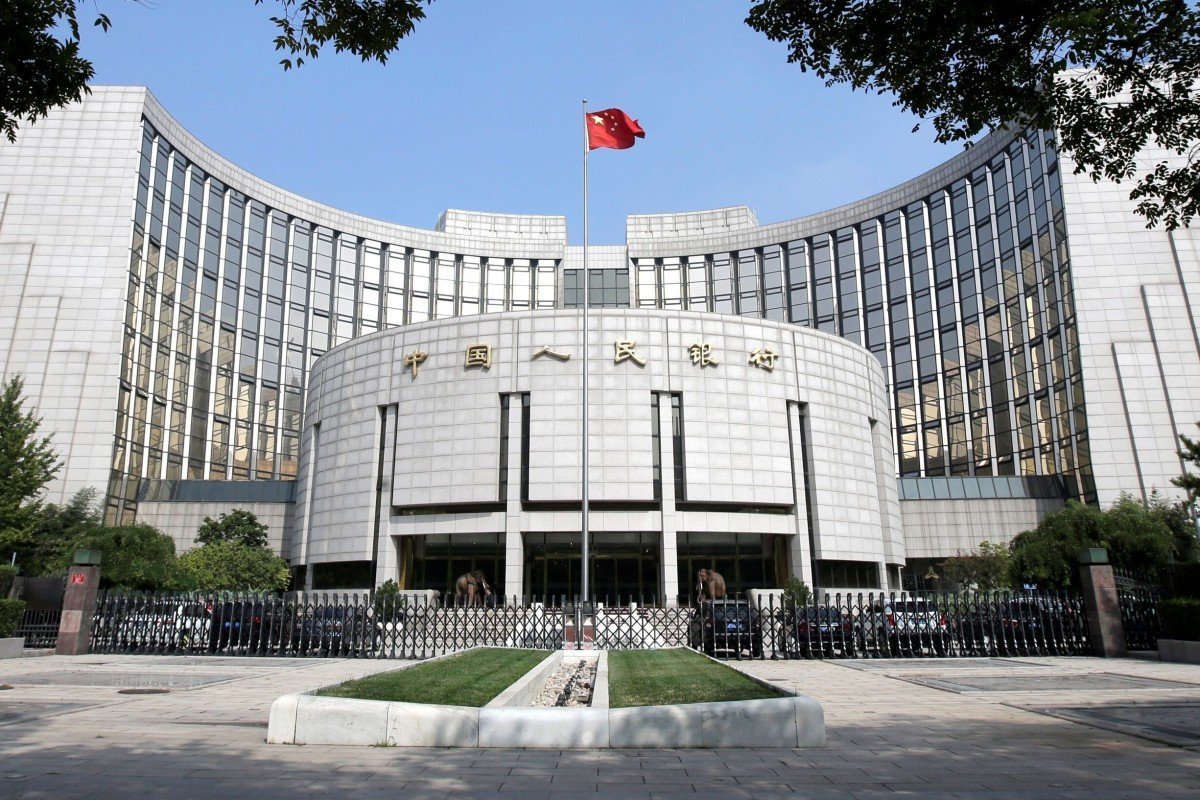 China's currency has rebounded by about six per cent from this year's low in May amid a weaker US dollar.

China's currency has rebounded by about six per cent from this year's low in May amid a weaker US dollar.

In response to the yuan's sharp rise, the People's Bank of China (PBOC) on Saturday said financial institutions would no longer need to set aside cash when purchasing foreign exchange for clients through currency forwards – financial contracts betting on the yuan's future value – making it cheaper for investors to sell.

The central bank cut the amount required to set aside for each forward transaction to zero from 20 per cent, effective from Monday. PBOC governor Yi Gang wrote in China Finance magazine over the weekend that successful economies must maintain a stable currency not only for domestic prices, but also the exchange rate.

Yi's comments, along with the decision to remove China's reserve requirement for forward contracts, indicate that while regulators welcome a stronger yuan, they are not pursuing a one-way appreciation trend driven by speculative flows into the country, analysts said.

Beijing's acceleration of efforts to open up its domestic financial markets to foreign investment and increase the use of the yuan in international transactions might have resulted in an unwelcomed wave of speculative inflows into a range of Chinese assets, including housing, stocks, bonds and commodities, driving up prices to unsustainable levels, experts said.

"There are many positive factors that have been achieved in the process of continuous progress on the internationalisation of the yuan," said Ming Ming, chief analyst at Citic Securities. "However, we should also be vigilant about the risk of the impact that a strong exchange rate may bring in terms of pressure from capital bubbles."

Analysts said Japan provided an example of how a sharp currency appreciation could be dangerous for domestic asset prices.

The yen's rise against the US dollar after 1985 fuelled a bubble in the Japanese stock and real estate markets that contributed to the collapse of domestic asset prices and the so-called lost decade of weak economic growth and deflation that followed a few years later.

Li Liuyang, chief currency analyst at China Merchants Bank, predicted a short term impact on the yuan after the removal of reserve requirements on forward contracts.

Previous experience showed policy adjustments were digested by the market relatively swiftly, he said.

The 20 per cent reserve requirement for forward transactions was introduced in October 2015 following exchange rate reforms introduced in August of that year.

Chinese authorities were trying to contain depreciation expectations via intervention, and the reserve requirement for forward contracts was implemented to try slow its decline, particularly in the market outside mainland China. However, it failed, with the yuan sliding about 10 per cent over the rest of that year.

China has attempted to get rid of the reserve requirement before. In September 2017, it was also reduced to zero, prompting a decline in the yuan in the next three weeks.

But a little over a year later, the ratio was raised back to 20 per cent to prop up the currency amid US-China trade tensions. That resulted in a rally in the yuan, though the impact was short lived.

On Monday, the yuan pulled back by 0.7 per cent to 6.7413 per dollar, following Friday's sharp rise.

While the yuan's current strength is caused by a weaker US dollar, it is also because domestic interest rates in China are much higher than those in other major economies like the US, making yuan-denominated assets more attractive and attracting large inflows of foreign portfolio investment, analysts said.

China's 10-year government bond yields are 3.2 per cent, well above 10-year US Treasury bonds at 0.78 per cent and German bunds at minus 0.54 per cent.

China's economic fundamentals, in particular its continued recovery from the coronavirus and US-China trade tensions, would be the key driver of the yuan's exchange rate in the future, according to Li, from China Merchants Bank.

Local media have suggested China is entering a new stage of yuan appreciation as part of President Xi Jinping's "dual circulation" economic strategy.

A stronger yuan could hurt Chinese exporters because it makes their products more expensive in foreign markets, but it would increase the purchasing power of Chinese consumers, which would be beneficial to importers.

"If China can transform its economy structurally and achieve industrial upgrading successfully, then there will be a basis for continued appreciation of the yuan exchange rate," Li said.