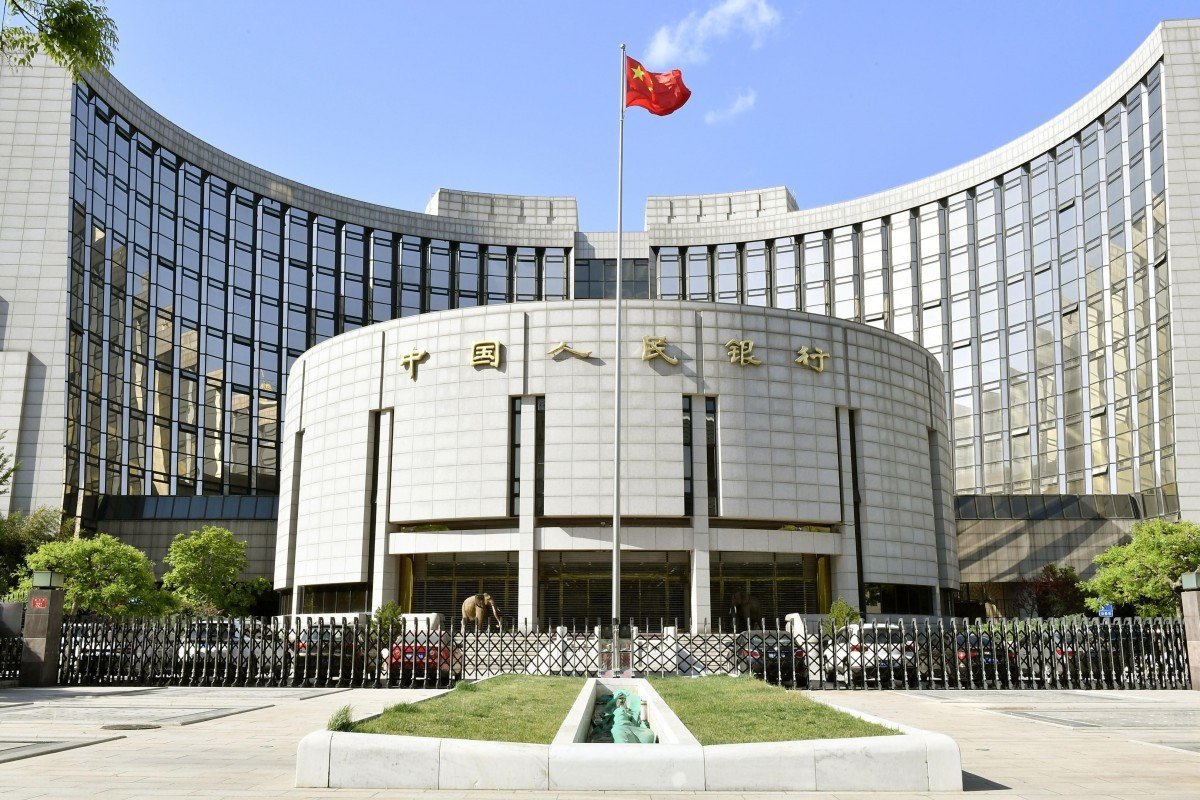 The People's Bank of China, shown here in Beijing, has published a draft law that would give legal status to the Digital Currency Electronic Payment (DCEP) system.
China is inching closer to the launch of its own sovereign digital currency by giving it a legal foundation in an upcoming law revision, while the central bank is also addressing problems that emerged in pilot tests for the digital yuan.

The People's Bank of China (PBOC) published a draft law on Friday that would give legal status to the Digital Currency Electronic Payment (DCEP) system, and for the first time the digital yuan has been included and defined as part of the country's sovereign fiat currency.

The draft law would also forbid any party from making or issuing yuan-backed digital tokens to replace the renminbi in the market.

Mu Changchun, head of the central bank's digital currency research institute, said on Sunday at the Bund Summit in Shanghai that the DCEP will be allowed to circulate and be converted like physical banknotes and coins.

"Its centralised management will be good to fight against cryptocurrencies and global stablecoins and prevent their erosion of currency-issuance rights," he said.

China released its design framework for the digital yuan soon after Facebook unveiled its ambitious Libra token project in the summer of last year, with plans for a two-tier issuance structure and a focus on small retail application scenarios.

China appears to be the front runner in the race to issue the world's first digital currency, having conducted a series of trials in four cities – Suzhou, Shenzhen, Chengdu and Xiongan – as well as at venues for the 2022 Winter Olympics in Beijing.

Earlier this month, a district in Shenzhen, just across the mainland border from Hong Kong, gave away 50,000 digital "red packets", totalling 10 million yuan (US$1.5 million), to local residents in the largest-scale test so far.

The central government has made it clear that the goals of the DCEP include replacing cash, maintaining government control over the currency and creating as many small retail application scenarios as possible. China is also looking to internationalise the yuan by enhancing its use in international settlements.

However, there are some domestic concerns over the planned digital coin, particularly in terms of its convertibility, privacy and safety.

Mu touched on potential pitfalls of the digital yuan on Sunday, pointing to how accessible it would be to underprivileged groups, and to the risks associated with fake e-wallets. But these concerns, he said, reinforce the need for central bank oversight.

"The PBOC will also face anti-counterfeit issues in the digital era, and we must lower the cost," he said, adding that the central bank will be asked "to coordinate the construction of digital currency application scenarios for the purpose of identification".

What are cryptocurrencies?


Meanwhile, "we are also developing a digital yuan product that is suitable for senior citizens and those who don't use smart terminals", he said.

Mu also mentioned that unified technological criteria, safety standards, business protocols and financial infrastructures are needed to ensure connectivity between different agencies and to prevent payment barriers.

Amid market speculation that the government-led project could threaten the current dominance of privately run mobile payment tools, the official said they should join hands in enriching the applications.

"WeChat Pay and Alipay are just [electronic] wallets, while the DCEP is the money inside them," he said. "They are not competitors."