Beijing may take its time to respond, but is unlikely to hit back hard against Canada's latest move to offer a swathe of Hongkongers work permits, political pundits and international relations experts have suggested.

At issue is whether towards the end of the new three-year visa, Canada would allow holders to turn their temporary status into permanent citizenship, and if so, how – something Ottawa has yet to spell out.

But analysts suggested that even if it did, Beijing was unlikely to react with the same anger that it did when ending its recognition of the British National (Overseas) passport last week.

"There was an agreement that Britain would not turn the travel document into a pathway to citizenship," said Lau Siu-kai, vice-chairman of Beijing's semi-official think tank the Chinese Association of Hong Kong and Macau Studies.

Vice-chairman of the Chinese Association of Hong Kong and Macau Studies Professor Lau Siu-kai.

He was referring to a memorandum signed alongside the Sino-British Joint Declaration in 1984, a document which set out the future of Hong Kong and its return to the mainland.

At the time, Britain said the travel document would not confer any rights of abode on its holders. But Beijing has accused London of breaking that promise when it said last year that it would accept Hong Kong residents with BN(O) status under a new long-term visa scheme in the wake of Beijing's imposition of the national security law on the city last June.

"In that case, it was impossible that Beijing would sit idly by," Lau said.

But the Canadian government has yet to reveal whether its new work visa would lead to right of abode, Lau noted. The scheme would also affect a smaller number of people, he said.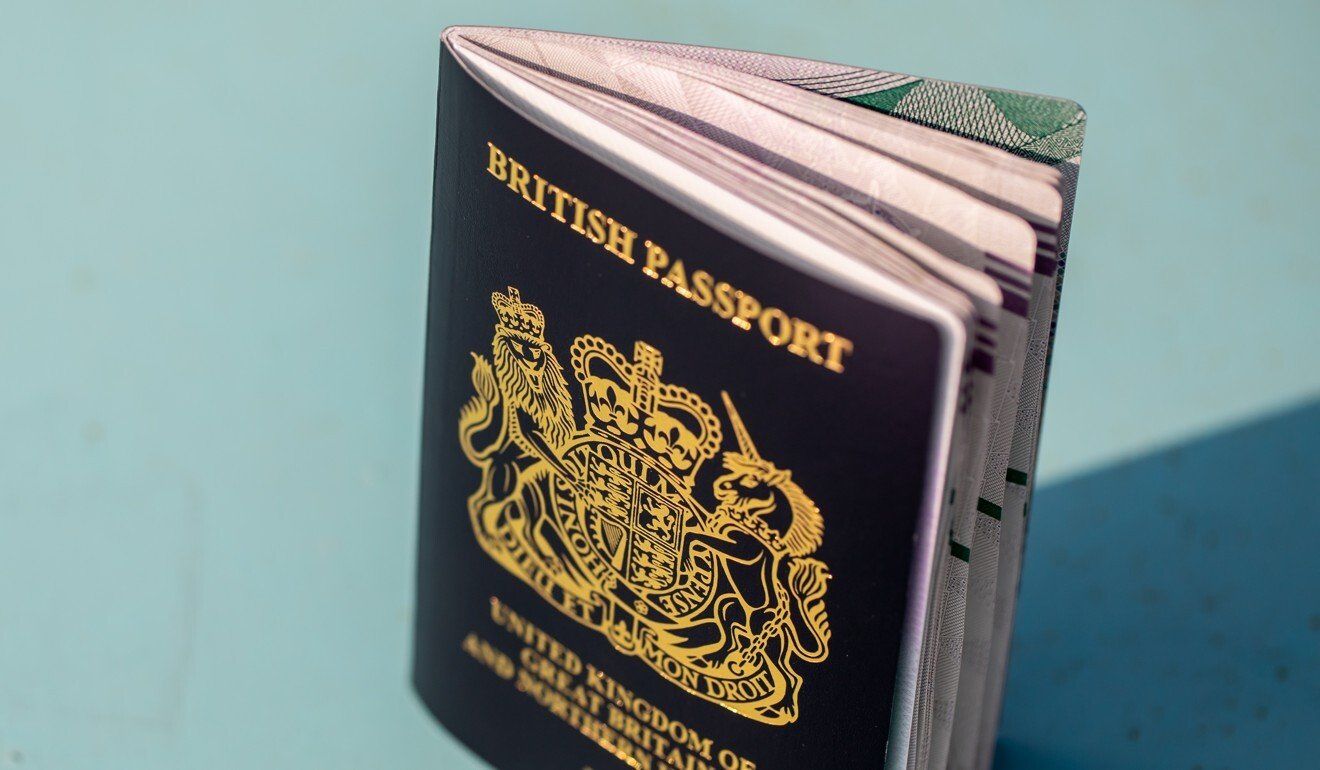 BN(O) passports have been a source of contention between China and Britain after the latter offered a new visa scheme for Hongkongers who hold the special status.

On Thursday, Ottawa unveiled details of a new class of work permits under a "lifeboat" scheme it announced in November last year, while renewing its criticism of the security law.

While Beijing has said the law was aimed at deterring secession, subversion, terrorism and foreign collusion, Western governments fear it would be used as a tool to suppress dissent. Police have arrested at least 97 people under the law since it was put in place.

Ottawa's new visa scheme will allow any Hong Kong resident who has graduated from a recognised diploma or degree course, be it in Canada or not, to apply to work there for three years.

While it was unclear whether the visa would ultimately allow holders to remain indefinitely, Canadian immigration minister Marco Mendicino tweeted that the move would broaden "their pathways to permanent residency".

Jean-François Harvey, founder of Harvey Law Group, said the minimal requirements of the visa offer were unprecedented in his 29 years of practising Canadian immigration law, adding that Ottawa was "signalling, without a doubt, that they are welcoming Hong Kong residents".

Wilson Chan Wai-shun, an international relations scholar who lectures part-time at Chinese University, said Beijing might protest strongly against the move, but it was a minor diplomatic incident compared to the row with Britain.

Chan, however, said Beijing might still use it as ammunition one day, given its souring ties with Canada.

The escalating tensions between the two countries are mostly a result of Canada's arrest of Meng Wanzhou, the daughter of Huawei founder Ren Zhengfei, at the request of the United States on fraud charges.

In a move widely seen as retaliation for the arrest, China detained two Canadians it accused of spying – Michael Spavor, an entrepreneur, and Michael Kovrig, a former diplomat.

Associate Professor Lynette Ong, who specialises in China affairs at the University of Toronto, offered a different take, suggesting that the Canadian government's move might not be entirely politically based. She said amid Canada's greying population, its government had made plans to boost targets and attract skilled talent.

"Political instability in Hong Kong has also caused a net outflow of talent. Canada's demands naturally match the supply from Hong Kong," she said.

"The Hong Kong government could argue that Ottawa's policy is politically motivated, but that may only be true to a small extent," Ong added.

Tian Feilong, an associate professor at Beihang University's law school in the Chinese capital, said Beijing might see the situation as an opportunity to enforce its nationality law in Hong Kong, where the requirement had not been stringently enforced for historical reasons.

China's nationality law does not allow dual citizenship, but it is far from uncommon for Hong Kong residents to hold multiple passports.

"What these countries have done is to insult China. And Beijing may ask [the Hong Kong people] to make up their own mind and choose between the two," he said.

That could apply to public officers, as well as the general public, with people's jobs, access to welfare and right to vote at stake, he added.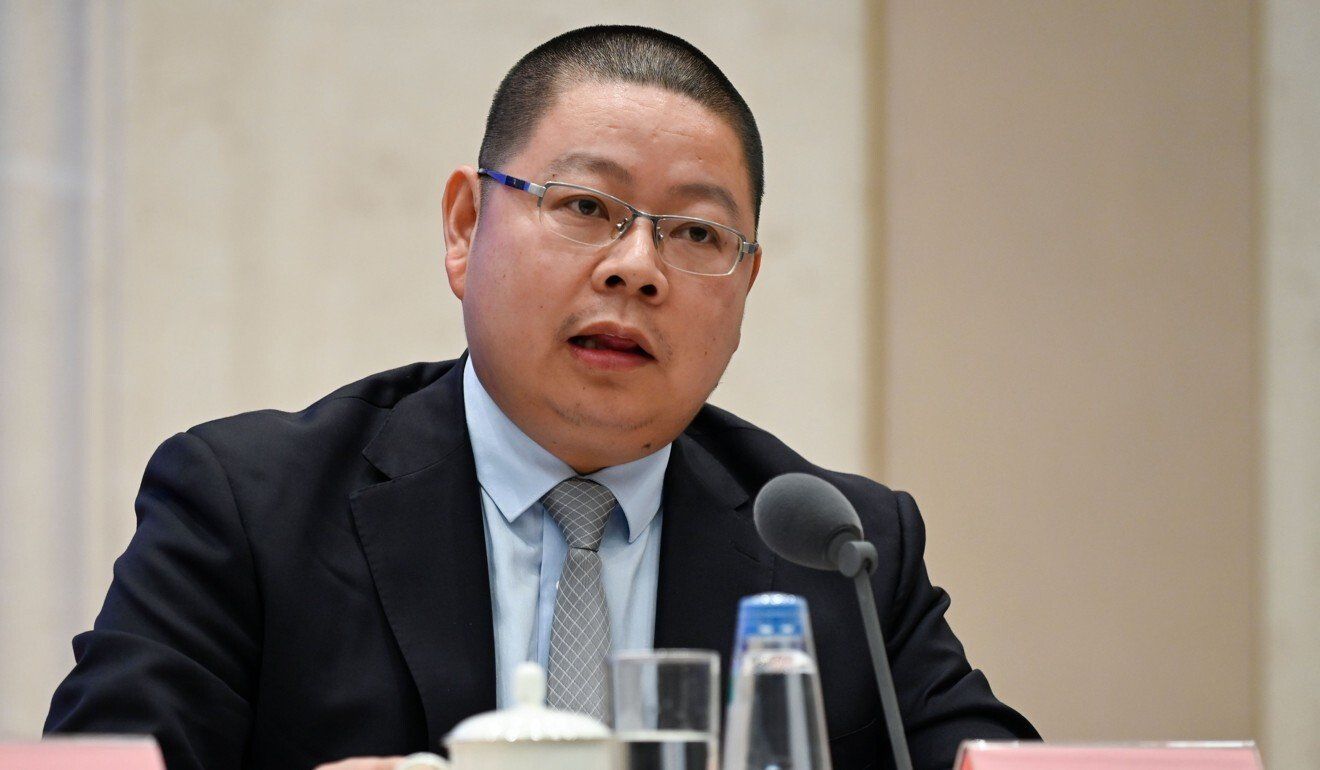 Tian Feilong, an associate professor at Beihang University's law school in Beijing.

Musician Chris Ho Siu-ki, 48, moved to Vancouver with his wife last year. Since then, he has set up his own business, taking those interested in moving there on a tailor-made tour to check out their potential new home before they make up their mind.

He said if people moved to big cities, such as Toronto, it would not be difficult for them to find a job. But he warned they might make less money, although they might find themselves compensated by a better quality of life.

A 31-year-old sports marketing executive, who asked to be identified as John Li, applied for an express entry visa as a skilled worker to move to Canada a year ago. He said applicants typically heard back within six months, but because of the coronavirus pandemic he was still waiting.

Later this year, a new pathway to permanent residency will open for those with one year of work experience there, while a dedicated route is being planned for Hong Kong residents who have graduated from a postsecondary institution in Canada.

Permanent residents are eligible to apply for citizenship after living in Canada for between three and five years.

"This is attractive to people of my age, because we're still relatively young and a lot of us are considering doing another degree anyway, so why not go to Canada and get permanent residency as well?" Li said.