Chetham's School of Music (CSM) was ordered to pay £45,000 to the woman, who cannot be named for legal reasons.

It comes after a judge found the school was "vicariously liable" for assaults by her violin teacher, Wen Zhou Li.

The woman alleged she was assaulted at the school in Manchester in the 1990s.

Mr Li, who denies the allegations, was previously charged with one count of rape and two counts of indecent assault but charges were dropped when prosecutors offered no evidence in 2016.

The woman, known by the pseudonym "Abigail", then brought a civil claim against the school.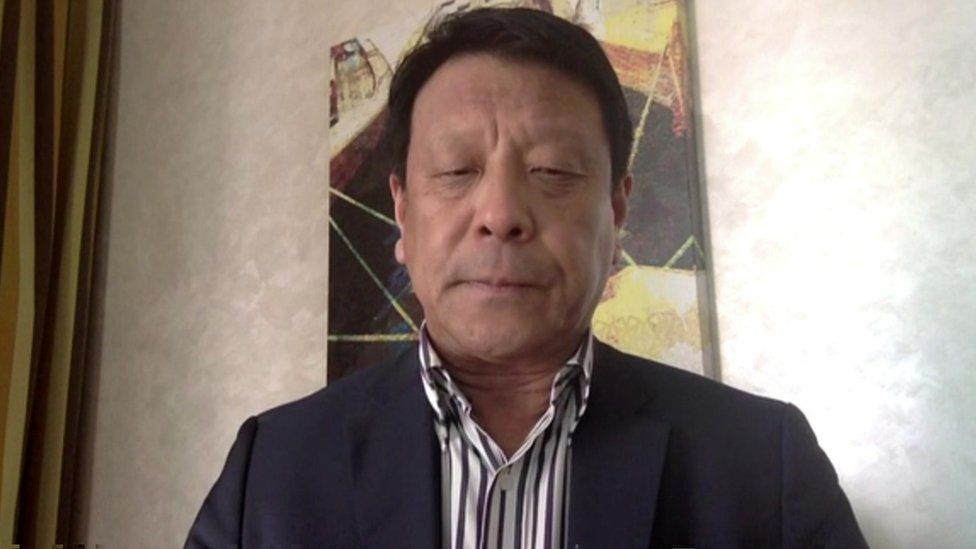 Following a hearing in March, Mr Justice Fordham found the assaults took place to the civil standard and that CSM "created or significantly enhanced" the risk she would be abused.

The civil standard requires a court to find it was more likely that an allegation is true as opposed to the criminal standard which requires a jury to be sure, also known as beyond reasonable doubt.

The judge found there was a "strong causative link" between Mr Li's employment by CSM and his sexual assaults.

He said: "The employment relationship between CSM and Mr Li caused Mr Li to have access to Abigail, in circumstances where sexual abuse was facilitated.

Following the ruling, CSM said it "carries a sense of deep regret and sorrow for the way in which some former teachers at our school betrayed and manipulated the trust that had been placed in them".

The school's former music director Michael Brewer was jailed in 2013 after he was convicted of indecently assaulting a former pupil in the 1980s.

CSM said it was supporting the ongoing independent inquiry into child sexual abuse to "share lessons learnt from our experiences".

The spokesman continued: "Chetham's today is a place where care for student wellbeing is our number one priority."