Inspections on more than 2,500 old buildings across Hong Kong would start from Monday to identify hidden risks after a blaze that ripped through an unlicensed restaurant last weekend killed eight people , the head of the fire department said on Saturday.

Joseph Leung Wai-hung, director of Fire Services, said it was highly likely the flames started near the door after an initial investigation into the Yau Ma Tei tenement building inferno. He said this could explain the seriousness of the casualties, but further confirmation was needed to ascertain if lit candles sparked the blaze.

Leung said his department would deploy 50 teams for the joint operation with the Buildings Department and expressed confidence they could complete the inspections by the end of the year. The targeted structures were all built before 1961.

"If the rooftop door in buildings is locked or serious obstructions of fire escape routes are found … and if we can find the persons responsible, we will prosecute them," he told a radio programme.

"If there are some objects left on staircases but not so many to block fire escape routes, we may issue a fire hazard abatement notice and ask people to take the items back into their flats."

But Leung said the inspections were aimed at uncovering potential dangers rather than law enforcement.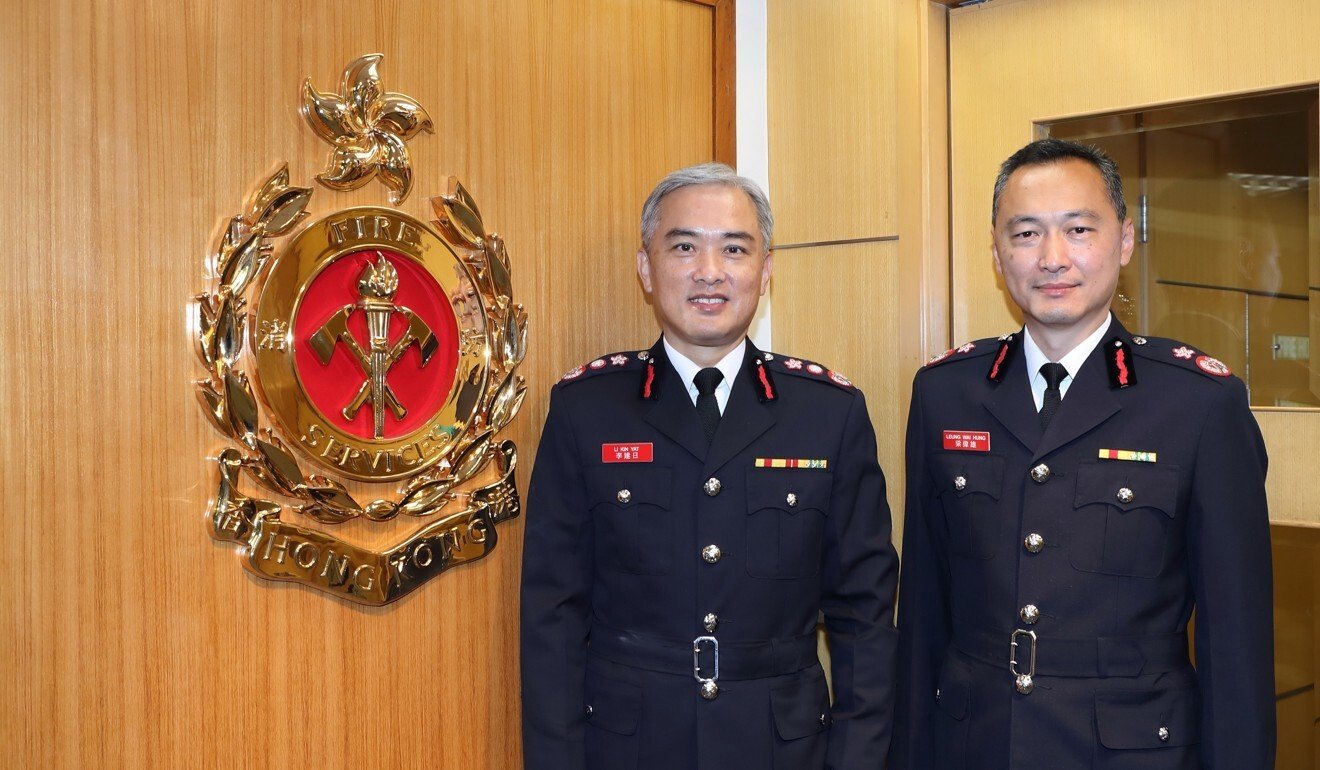 Director of Fire Services Joseph Leung (right)
The tragic Yau Ma Tei fire was the city's deadliest in nearly a decade. It tore through an 800 sq ft flat converted into a Nepalese kitchen-style diner on the first floor of the single-staircase tenement on Canton Road, leaving four males and three females, aged eight to 40, dead last Sunday evening.

On Friday night, an 18-year-old woman succumbed to her injuries, bringing the death toll to eight.

Three patients remained in a critical condition as of midnight on Friday, while six were stable, the Hospital Authority said. A 13-year-old boy who had earlier been in critical condition was stable, it added. One person was discharged on Sunday.

At least three separate groups of revellers, one celebrating a three-year-old boy's birthday and two others Diwali, the Hindu festival of lights, had been in the private venue – known as "Jeere Khursani" or "hot chillies" in Nepali – when tragedy struck.

The Fire Services Department said the building was not equipped with fire extinguishing systems such as sprinklers and had set up a task force to investigate the cause of the blaze.

Leung said during the rescue operation, five people climbed out of a window to escape and four others jumped from another window and landed in a back alley. Firefighters also saved 11 people at the scene.

"This proves the door could not be used [for escape]," he said.

Elaborating on the reasons for the high number of casualties, Leung noted that when household items, mostly containing chemical materials, started burning, lots of smoke with toxic gases would be given off.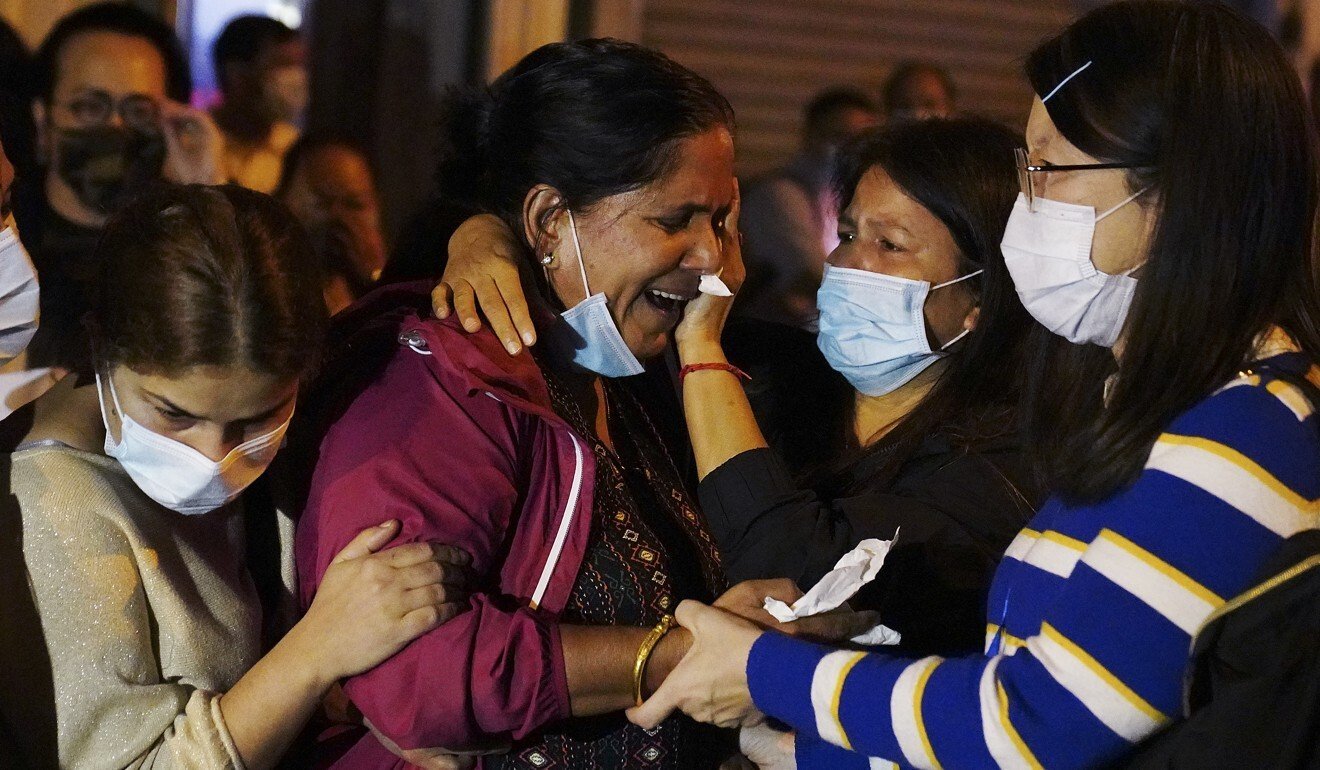 People mourn those who died in the fire last weekend.

"If people inhale thick smoke, they may lose consciousness after breathing in a few rounds," he said.

Under the Fire Safety Ordinance, which came into force in 2007, buildings constructed in or before March 1987 are required to upgrade their fire service installations and equipment. Hong Kong has about 13,500 buildings built before 1987, with authorities inspecting around 70 per cent of them over the years.

Leung noted that upgrading buildings brought challenges, such as difficulties with coordinating all the property owners, some of whom would not have enough money, and the construction work.

On another radio show, Vincent Ho Kui-yip, building policy panel chairman at the Hong Kong Institute of Surveyors, pointed out that maintenance and safety work at old structures should be a long-term task.

"If we put the responsibility of solving problems found in old buildings solely on hundreds of civil servants, it's totally unrealistic," he said.

"Our society should identify the ones who are truly responsible … The investment returns are all in the property owners' pockets, so it's obvious that owners are responsible."

He said while some might face financial difficulties or lack technical knowledge, the mentality of evading responsibility was the root of the problem.

The expert suggested the government focus on cracking down on those who deliberately shirk responsibility, besides providing financial and technical support to elderly owners.