About 50,000 elderly residents stand to benefit from a higher welfare cash subsidy set to cost the Hong Kong government HK$800 million (US$102.7 million), with another HK$32.9 billion (US$4.2 billion) earmarked to close a loophole in the pension system, the city's leader has pledged.

The measures were outlined in Chief Executive Carrie Lam Cheng Yuet-ngor's final policy address
of her current term on Wednesday, as she sought to provide a social safety net for those in need through income redistribution.

Xia Baolong, director of the State Council's Hong Kong and Macau Affairs Office, had set a goal in July for the city's next leader to tackle deep-rooted issues such as wealth inequality and the housing crisis.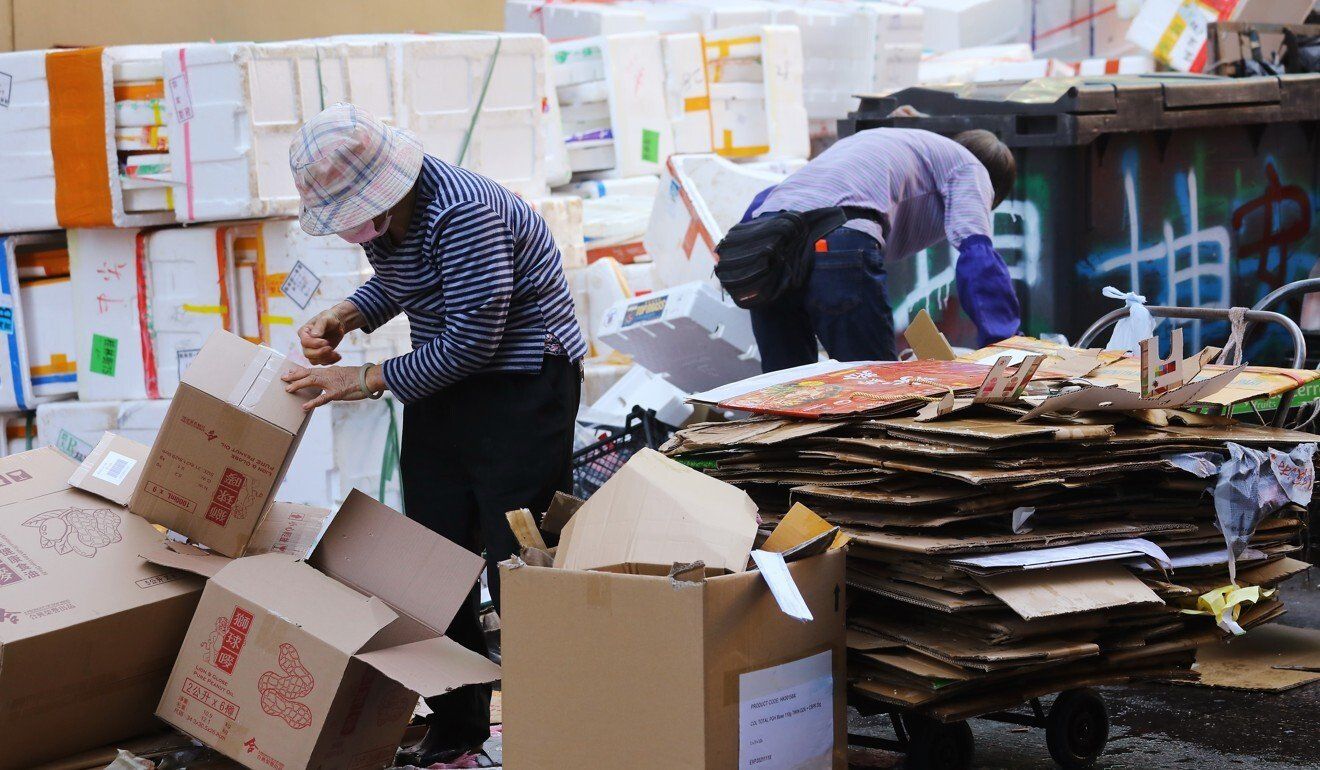 Hong Kong's next leader has been tasked to tackle deep-rooted issues such as wealth inequality.

As outlined in Lam's policy address, elderly residents currently missing out on a higher subsidy rate under the Old Age Living Allowance scheme will get a HK$970 boost every month starting from the second half of next year.

Lam said two old-age allowance payments would be combined into one subsidy, with applicants assessed under more lenient eligibility criteria, which meant that all those covered by the scheme would get HK$3,815 per month.

A government source said it would cost an additional HK$800 million to increase the subsidy amount.

The income limit criteria will remain at current levels, but the asset cap will be relaxed and consolidated to HK$365,000 for a single person and HK$554,000 for a couple.

Under the existing model, eligible applicants can receive a higher rate of HK$3,815 per month if they have total assets valued at no more than HK$159,000 for a single person, or HK$241,000 for married couples.

The lower rate of HK$2,845 is for single elderly people with assets valued at no more than HK$365,000, or married couples with assets totalling no more than HK$554,000.

However, Society for Community Organisation (SoCO) deputy director Sze Lai-shan said most of the applicants were already receiving the higher amount.

"The real solution should be to further ease the income and asset limits, so that more people can qualify," Sze said.

Hong Kong is facing a rapidly ageing population, with 19 per cent of its 7.5 million people aged 65 and above as of the end of 2020. That figure is expected to increase to 31 per cent by 2039, and 34 per cent by 2049.

Lam also unveiled in her policy address that the government planned to streamline its pension and severance pay scheme by abolishing the so-called offsetting mechanism, which had long been criticised for creating a loophole that allowed employers to take money from their contributions to an employee's pension to pay out severance.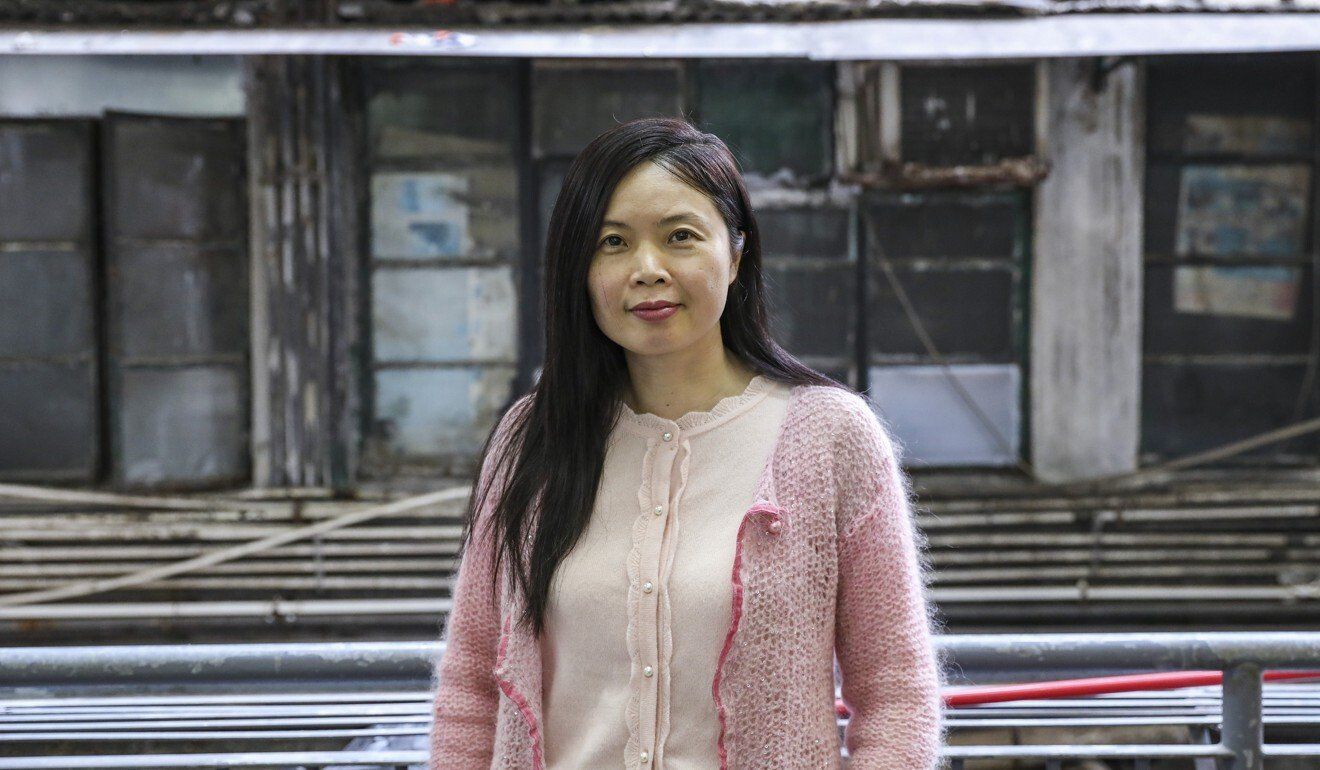 Society for Community Organisation deputy director Sze Lai-shan.

A source said the government planned to submit bills in the next Legislative Council session to abolish the offsetting arrangement under the Mandatory Provident Fund (MPF) scheme.

The government hopes to implement this from 2025 and has committed HK$32.9 billion over 25 years to pay for the subsidies to help employers cover such payments.

SoCO's Sze said many blue-collar workers welcomed the long-awaited move.

"This has been debated for over a decade and it's finally good to see the government bring forward plans to close this loophole which disadvantages employees in the long run," she said.

A government source said scrapping the mechanism would enable employers of micro, small and medium-sized enterprises to simplify severance and long-service payments to their employees.

"Employers, particularly those of micro or small to medium-sized enterprises, often cannot afford severance amounts or have disputes with staff over the amount of pay they are entitled to.

"The new system will ensure that employees can get both the full severance payment from their employer and the amount accumulated in their MPF accounts," the government source said.

In the improved scheme, for the first HK$500,000 of all severance and long-service payments, the employer will only pay the set capped amount, or its so-called share ratio, whichever is lower, with the rest of the payment covered by government subsidy.

For example, if a person is entitled to HK$36,000 in severance pay, the employer share ratio is 50 per cent, or HK$18,000. But since the capped amount is just HK$3,000, the employer only has to pay that figure, with the government covering the remaining HK$33,000 under the subsidy, easing the burden on the employer and leaving the employee's MPF account untouched.

The MPF covers 4.5 million workers and retirees in Hong Kong, who can choose where to invest their monthly contributions. The scheme requires employers and staff to each contribute the equivalent of 5 per cent of an employee's monthly salary to the pension fund, capped at a combined HK$3,000.