Hong Kong police have reclassified a case to murder-suicide, revealing evidence that suggested an elderly man may have killed his chronically ill wife before hanging himself in their North Point flat.

The couple's 54-year-old son returned home on Saturday and found the 83-year-old man hanging in the living room of their flat in Wiseman Building on Fort Street at about 7.10pm, police said.

He rushed to the kitchen for a knife to cut the curtain rope and release his unconscious father. Then he found his mother, 85, lying unconscious on a bed.

Paramedics rushed the couple to Ruttonjee Hospital in Wan Chai but the man was declared dead at 7.46pm. The woman was also confirmed dead a few minutes later.

Chief Inspector Kong Sze-wan of Eastern district said bruises were detected on the woman's neck, prompting investigators to believe it was a murder-suicide. No signs of a fight were seen.

Postmortem examinations will be conducted to confirm the causes of death.

Kong said police had found two suicide notes in which the man and woman disclosed their plans to end their lives. They also gave instructions in the notes on how to handle post-death issues such as their funerals and what to do with their property. The case had originally been classified as suicide and body found.

The officer added that the couple had been married for more than 60 years and getting along well. The woman had suffered from a chronic disease for some 10 years and had been looked after by her husband, who had also been troubled by a health problem that had recently made him worry about his ability to take care of his wife.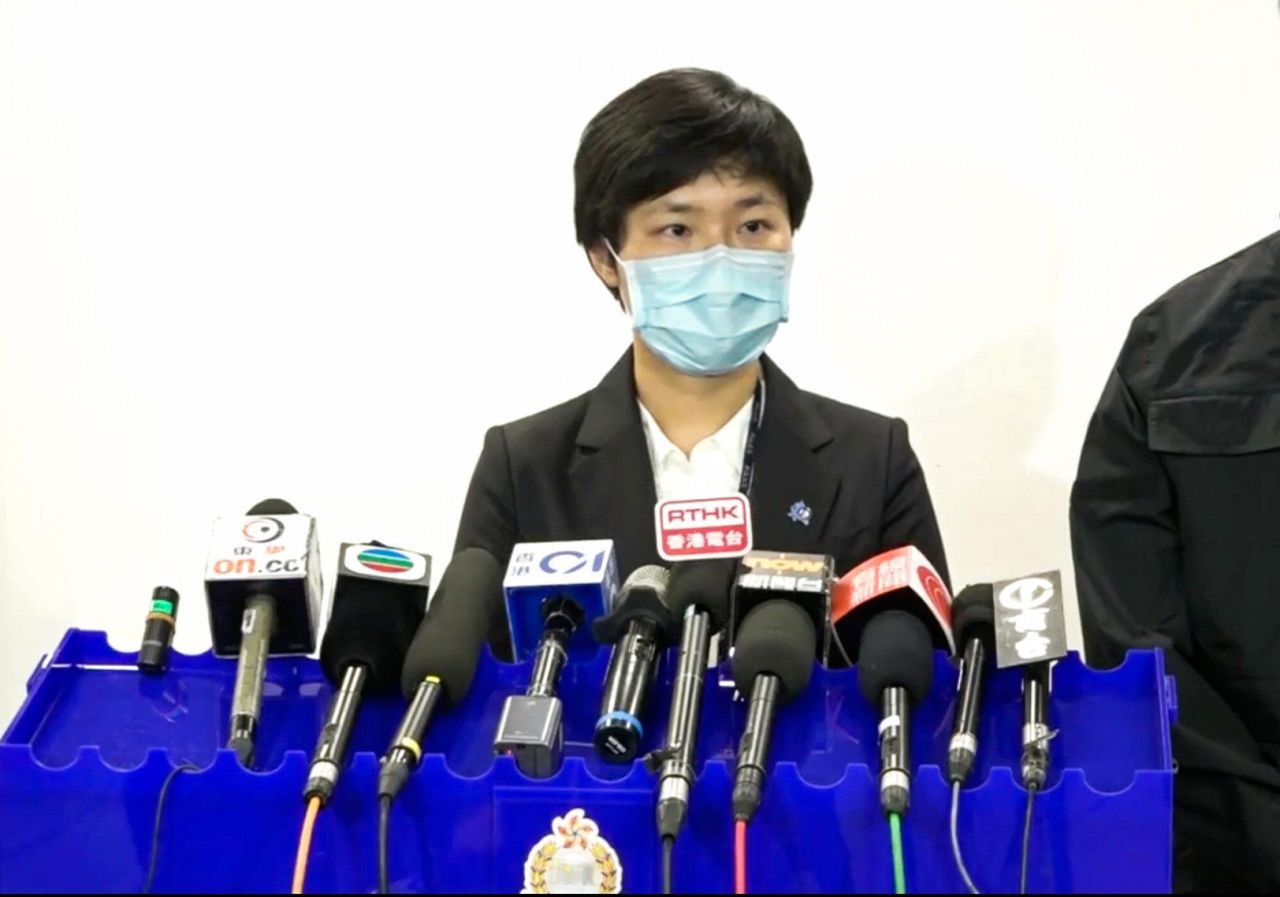 Chief Inspector Kong Sze-wan of Eastern district.

A police source said the woman had suffered from Parkinson's disease, while the man had developed difficulty walking.

The son, who has a brother and sister, had taken a month's leave from work early this month and moved into the North Point flat to take care of his parents.

"Our investigation at this stage shows that the family regarded their situation as normal, so they didn't ask for assistance from other places," Kong said.

A neighbour told the media the man looked tired in recent weeks and did not respond to greetings. He also said the couple often used to go shopping together earlier, but the woman had not been seen in the past two months.

Crystal Yuen Shuk-yan, a community organiser with the Society for Community Organisation, said the case was heartbreaking and urged the government to implement policies to assist elderly couples.

"When you have old people caring for each other, often it is one weak person caring for another weaker person," Yuen said.

"That's why we have seen a rise in such cases over the past few years, It's because there isn't enough support for them from the government."

Although a public consultation on providing subsidies and aid to carers of elderly people began last year, Yuen said that was too broad a category and warned there would be a rise in elderly couples having to care for each other.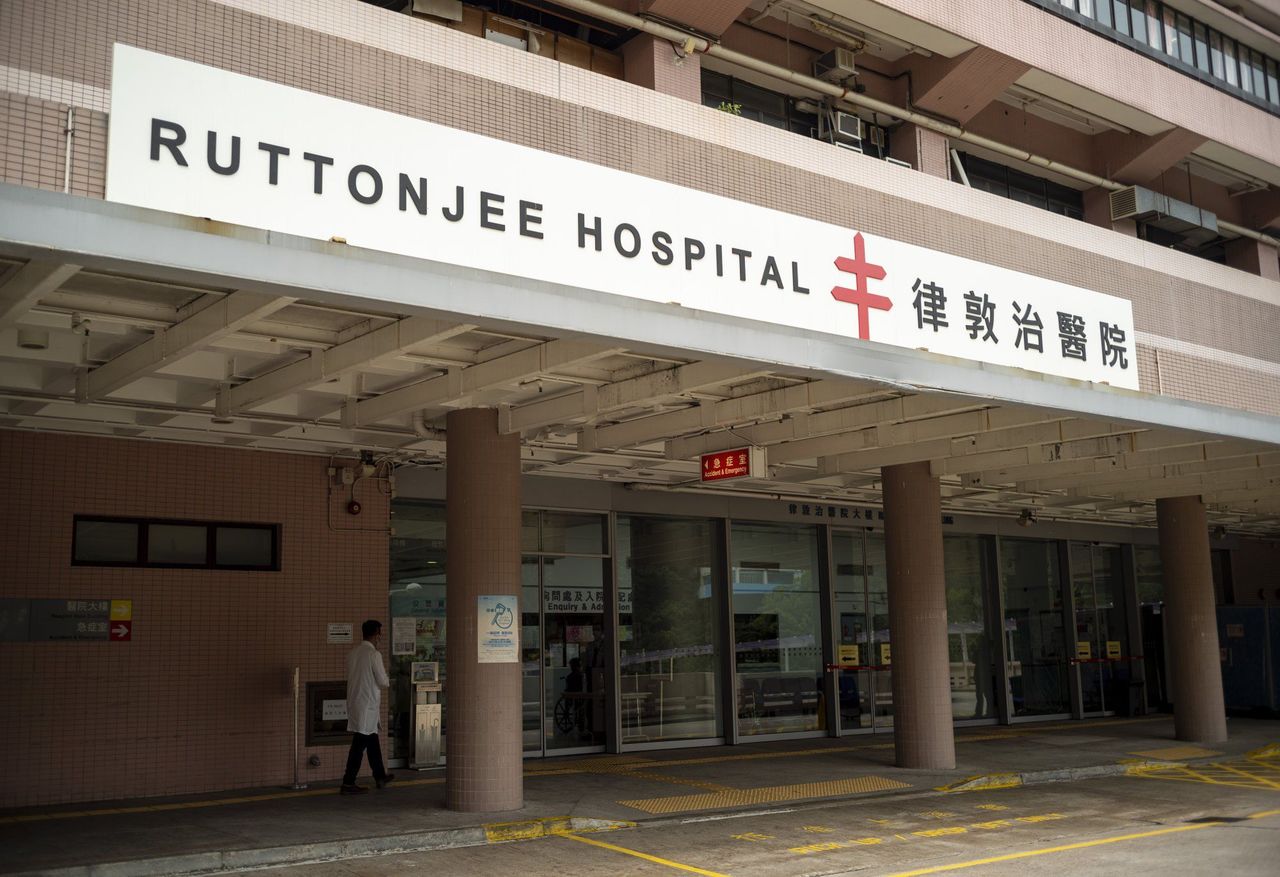 Ruttonjee Hospital in Wan Chai.

She suggested looking to Britain or Finland as examples, where carers were given subsidies without having to meet too many eligibility criteria. Previously, low-income carers in Hong Kong were disqualified from a government aid programme if they were already receiving help under the Comprehensive Social Security Assistance (CSSA) scheme.

Although many of the elderly in the city require clinical care, some consider it a responsibility to care for their spouses and will not send them to care homes unless it is the last resort.

"So, any services to give carers a break, such as short-term respite services, are much needed, Hong Kong currently doesn't have enough," Yuen said.

She said better policies to help elderly carers would alleviate not just physical stress, but also mental pressure, as many were suffering from depression.

"It will also relieve the stress on the entire social welfare system, and from a human perspective, it can prevent the situation from getting to this breaking point," she said.

In 2017, three killings of elderly people by their carers raised alarm in the city. Among the cases was a man, who was believed to have strangled his 56-year-old wife, who had dementia, before committing suicide. An 80-year-old man was arrested in June that year for killing his bedridden wife to end her suffering.

In October 2017, a 34-year-old man with a mental condition had killed his bedridden mother before attempting to kill himself by jumping off a building.