When Hong Kong's judiciary revealed last week that a young magistrate would be taken out of the courtroom and placed in an administrative role, the move was sharply condemned on both sides of the political divide.

Opposition activists attacked the decision as an attempt to sideline a judicial figure who only a month earlier had acquitted anti-government protesters and accused police of lying, while the city's pro-establishment bloc slammed the reshuffle as rewarding clear bias with a hefty pay rise.

Rarely had a judicial appointment, particularly a junior one, triggered such intense scrutiny in the city.

Steeped in the traditions of the common law system inherited from its former British rulers – replete with grey wigs, formal titles and pristine white collar bands – Hong Kong's judiciary has long prided itself on remaining high above the mudslinging political fray.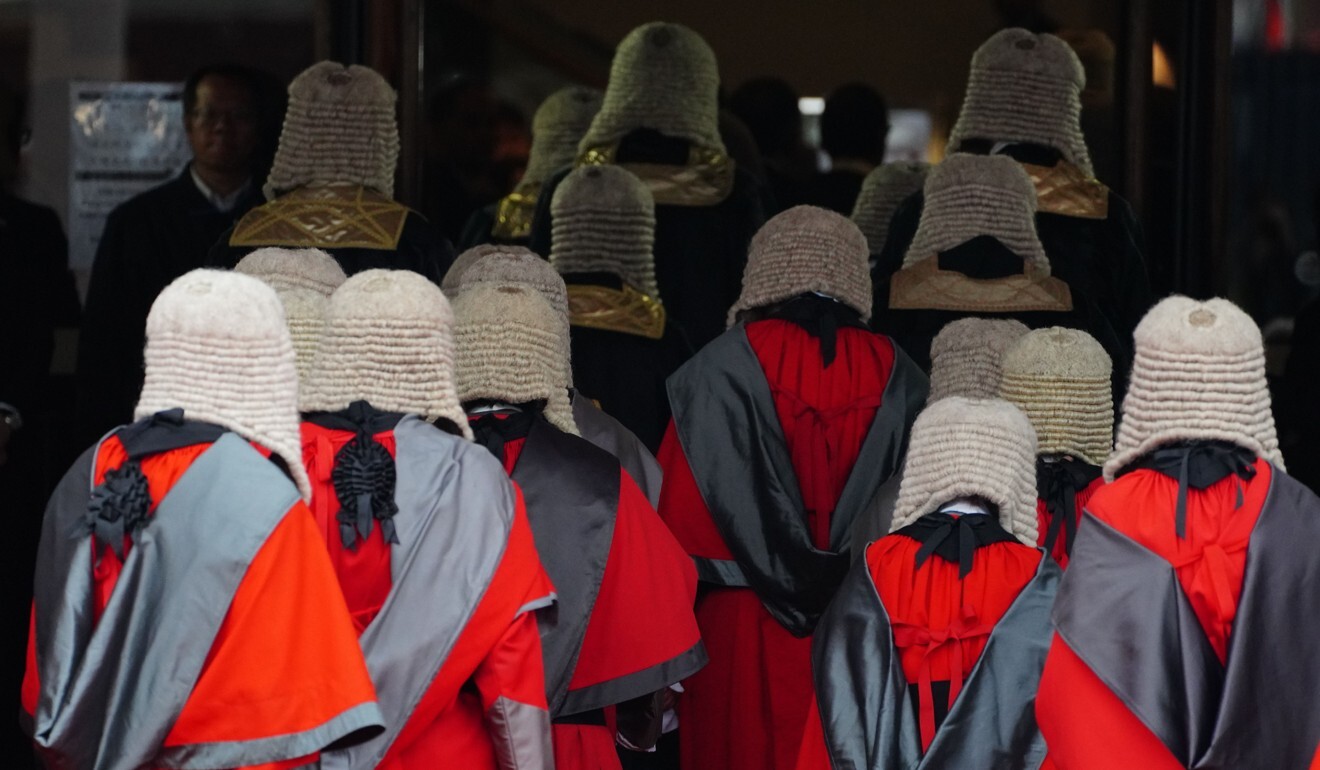 Hong Kong judges attend the ceremonial opening of the 2020 legal year at City Hall in Central.

But the uproar over Eastern Magistrate Stanley Ho Chun-yiu's reassignment shows just how much the landscape has changed. While pressure on the judiciary first began building over cases tied to the 2014 Occupy protests, the branch in recent months has found itself dragged even deeper into a tug of war over the city's future.

Beijing's imposition of a national security law on Hong Kong in late June stirred controversy over how judges would be selected to hear cases, while subsequent accusations of bias in trials related to last year's anti-government protests have followed in its wake.

Most recently, the judiciary has been thrust into a debate over the very concept of separation of powers, a question that strikes at the heart of the constitutional role of judges and has drawn conflicting opinions from the city's top justice and chief executive.

Complaints against judges, meanwhile, have soared dramatically.

Ensnared in this highly charged political atmosphere, judges and magistrates find themselves – for now – uniquely constrained in how they can respond to accusations of bias.

While some have called for unmuzzling the court so it can better respond to ill-informed criticism, or for the creation of a body to help set sentencing guidelines for its judges, others are hopeful the incoming chief justice will chart a clearer path forward when he delivers his address to the city in January.


Ballooning bias complaints

Before publicly rejecting police testimony as lies last month, Ho had rarely stood out from the city's 70 or so other magistrates. His rebuke of the officers came as he acquitted Eastern district councillor Jocelyn Chau Hui-yan and a co-defendant of assaulting a member of the force.

"When they were cross-examined, they made up the facts and tried to cover a lie with another lie," he said. "They were not honest and reliable witnesses."
Days after news of the reshuffle emerged, Ho would acquit another protester– accused of possessing spray paint and a laser pointer – of a weapons charge.

The magistrate's new job would see him reassigned as deputy registrar of the High Court for nine months, a role in which he would assist with procedural matters behind the scenes rather than hear cases.

According to the statement, the decision was made in July, long before the two rulings were handed down, but members of the opposition cried foul, seeing the move as the sidelining of a judicial voice whose impartial rulings had happened to favour their camp.

Pro-establishment supporters, meanwhile, questioned why Ho was effectively given a promotion, with a salary increase of at least HK$49,000 (US$6,300) a month – roughly a third of his previous pay.

Chinese nationalist tabloid Global Times weighed in, labelling Ho a "yellow judge" – the colour used to identify the protest movement. "It is foreseeable that rioters in the future will be dealt with by yellow judges who will overtly become complicit in facilitating Hong Kong independence," the newspaper said.

Ho was not the only member of the bench under fire last week. After Fanling Principal Magistrate Don So Man-lung rejected bail for activist Tam Tak-chi – charged with uttering seditious words under a colonial-era law – seven opposition lawmakers and district councillors vowed to file a complaint.

So was among three magistrates the judiciary had identified just two months earlier as the subject of a significant percentage of the complaints received this year, which ranged from perceptions of bias, to making political remarks in the courtroom, to handing down disproportionate sentences.

Also under fire was Debbie Ng Chung-yee, who sent a primary schoolteacher to a psychiatric centre for assessment pending sentencing over the assault of a police officer, and Magistrate Kelly Shu, who declined to jail a 15-year-old boy who confessed to throwing two petrol bombs in frustration over the city's handling of last year's protests.

In 2019, the judiciary disposed of 368 complaints, many of which were tied to the social unrest that engulfed the city. The accusations targeting the trio – which numbered in the thousands – were similarly worded, the judiciary said. Hong Kong Chief Justice Geoffrey Ma Tao-li ordered the creation of a new website to summarise the filings and post selected responses.

The list has since grown to include both Ho and Arthur Lam Hei-wei, who acquitted two protesters accused of provoking radicals to set a construction worker on fire in one of the most disturbing acts of violence during last year's protests.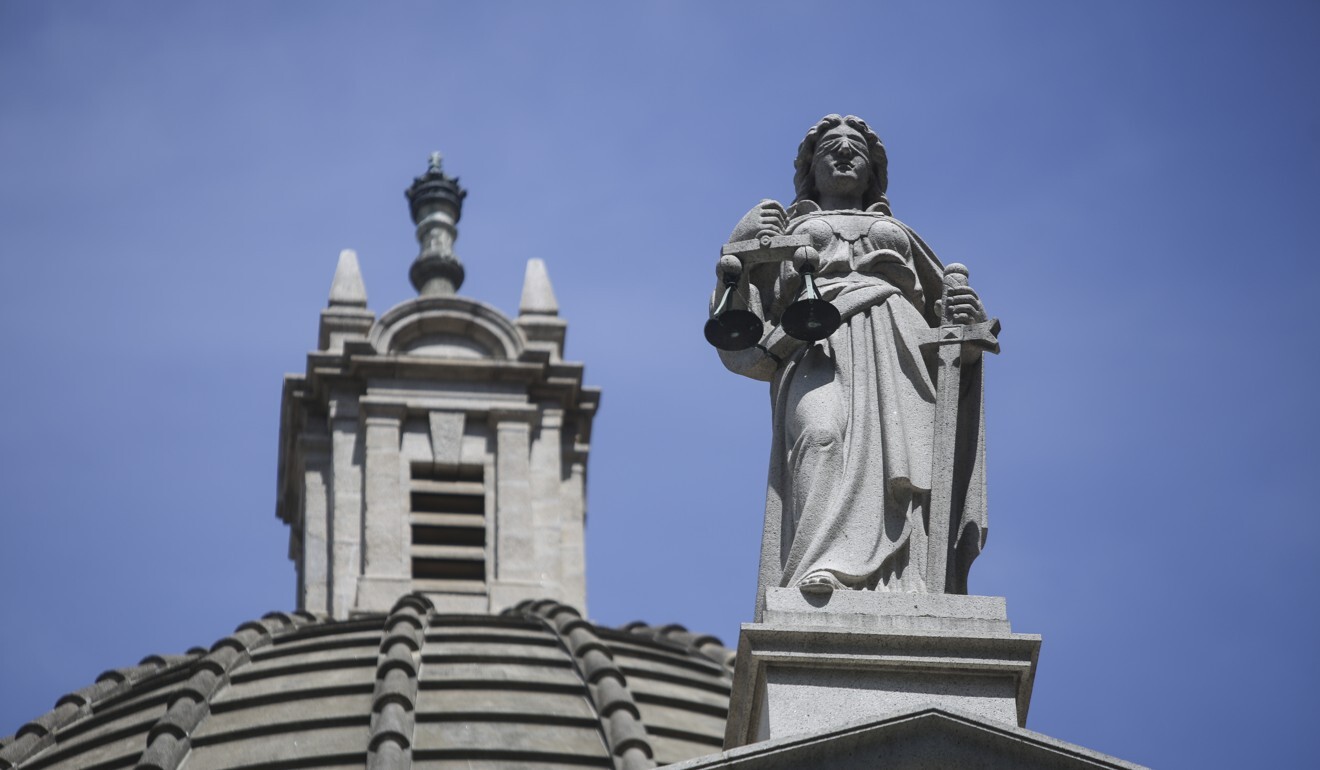 Court of Final Appeal in Hong Kong's Central district.
A 'failure of mature politics'?

Three lawyers who filed complaints about Ho with the judiciary told the Post they believed the soon-to-be deputy registrar had exhibited bias. One, who worked for years as a Department of Justice counsel, criticised the magistrate's dismissal of police testimony.

"Sometimes judges don't believe a witness, but it doesn't mean they are lying," the insider said. "But [Ho] went all the way to accusing the police officers of covering a lie with a lie, giving the impression that all officers before a judge are unreliable. That is unusual."

Another of the complainants said lawyers had a responsibility to alert the judiciary if they believed something that had gone awry deserved greater public attention.

The third was unhappy with the judiciary's April decision to remove District Judge Kwok Wai-kin from hearing protest-related cases. Kwok had expressed sympathy with a tour guide he sentenced to 45 months' jail for stabbing three people at a site where anti-government messages were posted. She wondered whether the same would happen to Ho.

All three spoke on condition of anonymity given the sensitivity of the matter.

But veteran barrister Andrew Bruce SC said that while the public should make complaints in good faith, some recent filings had clearly been unconstructive.

"The whole culture is a failure of mature politics rather than [being aimed at] achieving any possible outcomes," Bruce said. "I would think that most people would not take them seriously, but the concerning part is the 1 or 2 per cent who [do]."

Roy Tam Hoi-pong, an opposition district councillor from Tsuen Wan who joined others in criticising magistrate So after he denied bail to the activist Tam, suspected some judges were allowing their establishment leanings to sway them at a time the bench was needed to determine if prosecutions were politically motivated.

"Justice needs not just to be done but seen to be done," the councillor said.

Despite their political differences, Tam and the three lawyers the Post interviewed shared one thing in common – they had little faith in the judicial system's inherent ability to correct bad decisions by way of appeal or review.

But claims of judicial bias have not only been limited to the formal complaint process.

Pro-establishment lawmakers Holden Chow Ho-ding and Elizabeth Quat on September 2 claimed to have seen a letter written by an anonymous judge in which Court of First Instance Judge Albert Wong Sung-hau was accused of warning fellow magistrates they should avoid convicting protesters without solid evidence.

They were also allegedly told to refrain from making comments that might anger the public, according to the unverified letter. Quat posted her claims in a Facebook video titled "Whether judges are involved in perverting the course of justice in cohort".

The duo's claims offered the judiciary a chance to show it was taking a stronger line in answering claims of bias.

Less than four hours after Chow and Quat's video was posted, a spokesman responded to press inquiries by dismissing the claims as untrue, displaying speed rarely seen in other cases.


New law brings new questions

Complicating the challenges faced by the judiciary in this fraught environment is its place within the framework of the new national security law, which targets acts of succession, subversion, terrorism and collusion with foreign forces.

The law was criticised at home and by Western governments as too broad and a threat to the city's constitutionally enshrined freedoms. Chief Executive Carrie Lam Cheng Yuet-ngor came under fire when it was revealed the law granted her the ability to handpick judges to oversee security law cases.

Former Court of Final Appeal judge Henry Litton, in an op-ed to the Post, said Beijing's decision to give Lam that power was born of a loss of trust in a Hong Kong Kong judiciary at least partly to blame for creating the environment that led to the protests via rulings that favoured individual rights over the common good.

The Hong Kong Bar Association at the time sounded an alarm over Lam's "unprecedented" power, saying it would impair "justice and fairness" in the judicial process.

More than a dozen people have been arrested under the law since its June 30 adoption, but only one, a motorcyclist who allegedly ran into a crowd of police officers while carrying a flag bearing a political slogan, has been charged with secession and subversion. The case has yet to come to trial.

Fresh controversy erupted on September 1 when Lam, speaking at a weekly press briefing, said that Hong Kong had no separation of powers, even while acknowledging the existence of checks and balances to some degree among the executive, legislative and judicial branches.

Her assertion came in defence of education minister Kevin Yeung Yun-hung, who had backed the removal of the phrase "separation of powers" from liberal studies textbooks.

While Lam's view was supported by Secretary for Justice Teresa Cheng Yeuk-wah, they appeared at odds with previous statements by former chief justice Andrew Li Kwok-nang, who in 2001 said judicial independence was at the core of separation of powers.

Current top judge Geoffrey Ma Tao-li has also maintained that the principle was "set out clearly" in the Basic Law, the city's mini constitution.

But Stuart Hargreaves, a constitutional law professor with the faculty of law at Chinese University, said it was "not particularly relevant" whether the label "separation of powers" was formally applied given the realities of the Chinese system.

"On the one hand, the internal structure of the Hong Kong government resembles something that very much looks like the separation of powers, in particular the role of the independent judiciary," he said. "On the other, that government exists within and derives its legal validity from a broader legal superstructure that comprehensively rejects the concept."

Even so, heavyweight lawyers and scholars the Post spoke expressed confidence in the judiciary's independence.

Former director of public prosecutions Grenville Cross called the debate involving Ho's reassignment a "storm in a teacup," saying it was unlikely to have long-term ramifications.

But he suggested it was important for the judiciary, particularly at the magistrate level, to allay potential concerns by providing clear reasons for their verdicts, carefully explaining the basis of sentencing decisions, avoiding the use of exaggerated language in judgments, and doing everything possible to display objectivity.

Bar Association chairman Philip Dykes SC said judges "should be able to continue making judgments which displease even the executive branch", a point echoed by Law Society president Melissa Pang Kaye.

"Article 85 of the Basic Law provides that the Hong Kong courts should exercise judicial power independently, free from any interference," she said.

But Chow, the lawmaker, said constructive criticism should not be easily dismissed. He has called for the establishment of a sentencing council similar to ones found in some other common law jurisdictions. The body, composed of those both inside and outside the legal profession, would help reduce public concerns over perceived inconsistencies in sentencing, he said.

Barrister Ronny Tong Ka-wah SC, a member of the Executive Council, Lam's de facto cabinet, said he believed courts had yet to make a wrong decision in a protest case. But he pointed out that lawyers understood cases very differently from the layperson.

"Perception is nine-tenths of reality [for lay people]," Tong said.

While Tong argued Hong Kong could not be said to have separation of powers as it was not a sovereign state, opposition lawmaker and lawyer Dennis Kwok Wing-hang, maintained the idea exists in common law and is not restricted by political structures.

Nonetheless, both agreed it would not affect the city's judicial independence, though Kwok feared it "could affect people's perception" of the concept.

University of Hong Kong law scholar Simon Young Ngai-man, a lawyer with the Canadian Crown Law Office before joining academia, said he believed a January address by incoming chief justice Andrew Cheung Kui-nung could indicate the judiciary's stance going forward.

"It will be interesting to see if the new chief justice refers to this in his January opening court speech. If judges start to use other terms or expressly refrain from using 'separation of powers', then we will know they have been reflecting on this debate," he said.

Tong said that Cheung, a Court of Final Appeal judge named to replace outgoing Chief Justice Geoffrey Ma, could also be key in determining how – or if – the court should publicly defend itself from accusations of bias.

"It is up to the incoming chief justice to think about whether relying on the original approach of [staying silent] and letting the truth speak for itself is still possible," Tong said.

Whatever he decides, the judiciary is likely to remain under intense scrutiny for as long as the city remains deeply divided.