If Hong Kong are to win another medal at these unprecedented Olympic Games then it will not be table tennis gold or silver.

The women's team were beaten 3-0 by Japan in their semi-final at the Tokyo Metropolitan Gymnasium on Tuesday night and the best Doo Hoi-kem, Lee Ho-ching and Minnie Soo Wai-yam can hope for is a bronze, with China or, more likely, Germany standing in their way on Thursday.

But medal reinforcements have arrived for Hong Kong in the form of cyclist Sarah Lee Wai-sze. The 34-year-old begins her campaign on Wednesday in the keirin, for which she won a bronze at the 2012 London Games, having crashed out in the semi-finals in Rio 2016.

Hong Kong's other big medal hope, kata exponent Grace Lau Mo-sheung, faces her day of destiny on Thursday.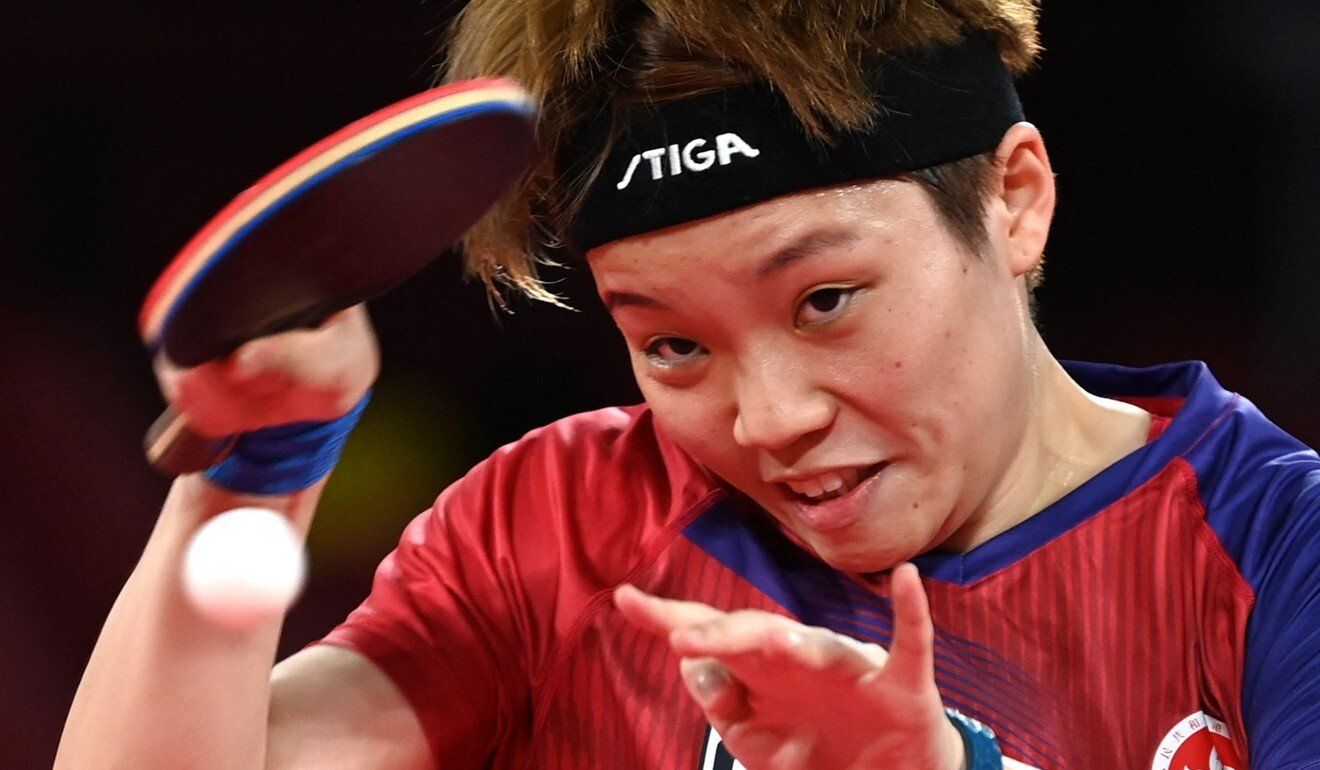 Doo Hoi-kem fighting a losing battle against Japan's Mima Ito during the team semi-final.

The pressure has been released from their shoulders after fencer Edgar Cheung Ka-long won a historic gold in the men's foil last week and swimmer Siobhan Haughey followed up with silver medals in the 100m and 200m freestyle.

Hong Kong table tennis coach Li Ching, who won a silver medal as a player in the men's doubles at the Athens Games in 2004, thinks it will be the Europeans next for his players.

"Germany are the likely opponents in the next match," Li said. "It's Germany, but a half-Chinese team."

The Germans are technically a two-thirds Chinese team if you count China-born Han Ying and Shan Xiaona. They and teammate Petrissa Solja won silver in the team event in Rio, with their semi-final against top seeds China a replay of the gold medal match in Brazil.

Even if the Germans are five years older, Li understands the test they will offer.

"We're old rivals and we are the underdogs, especially in certain skills," he said. "We have to give it our best and show that never-say-die attitude."

The players are well aware of the challenge too, as Soo pointed out it was Germany that ended Hong Kong's Rio 2016 women's team event.

"It will be the same as Japan, in that it will be very difficult. They have strange skills for us to deal with across all their three players – one chopper (defensive player Han Ying), one pen holder and one left hander – and we are not used to their style and pace," Soo said.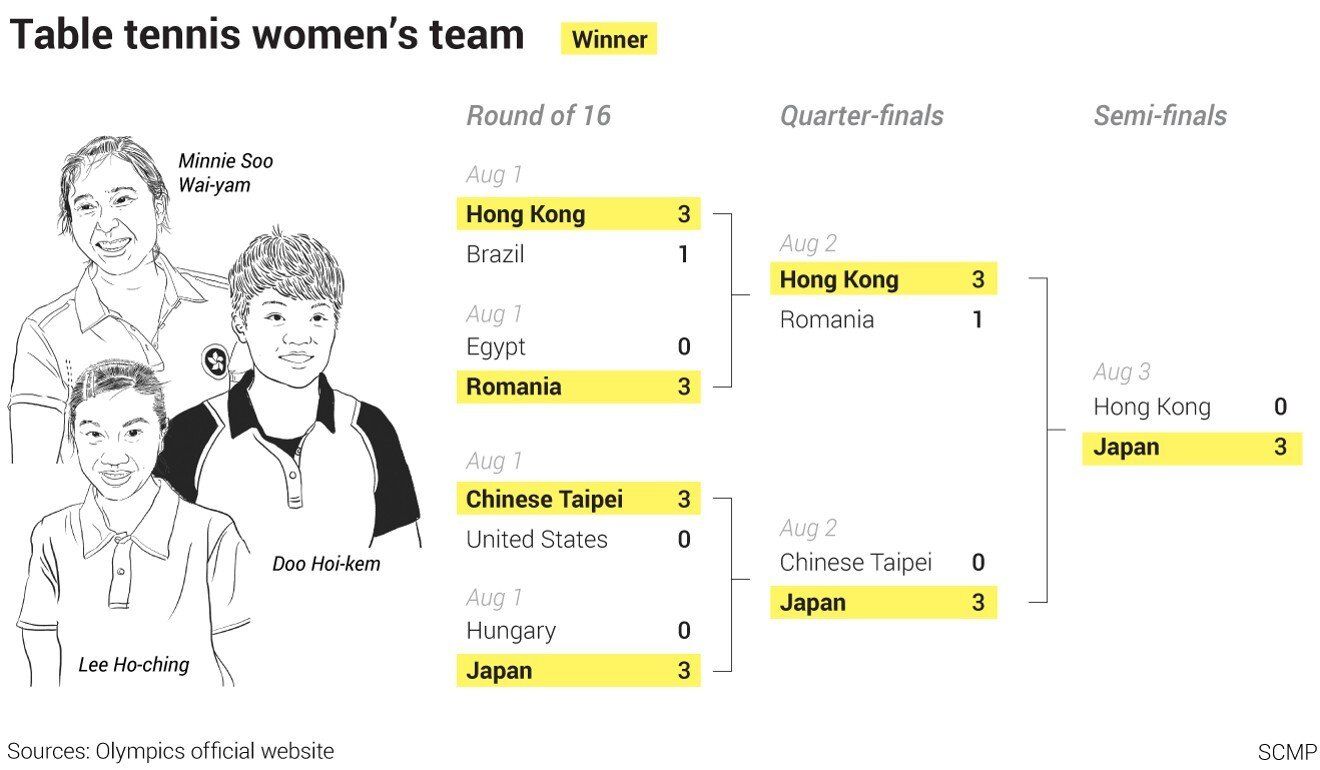 The road so far

"For sure, we are the underdogs," said Doo. "Their chopper (Han) is almost sure to collect two points for the team (win two matches), just like she did against South Korea today. It will be very difficult to make a breakthrough against her.

"We may need to change the line-up to get the required three points and use the best line-up to attack their weakest point."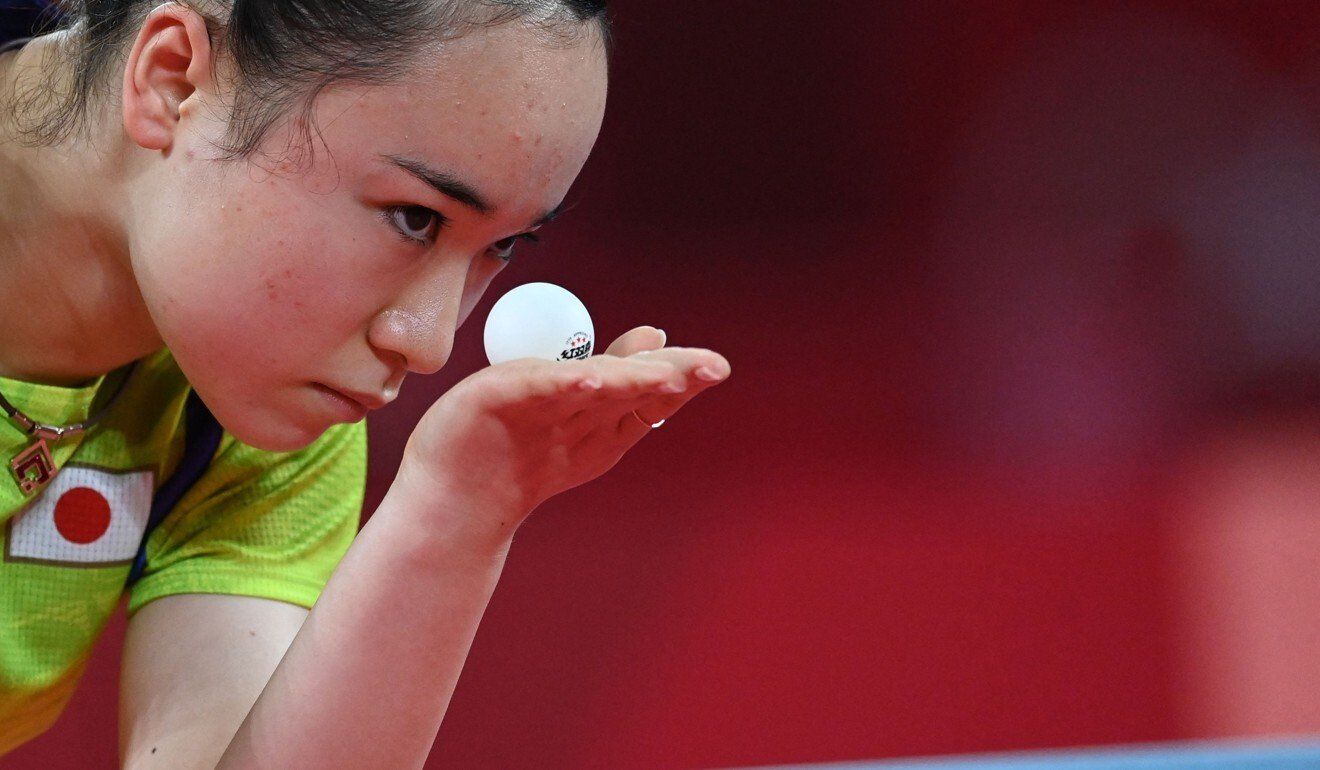 Japan's Mima Ito prepares to serve to Doo Hoi-kem.

The German team, who beat South Korea 3-2 in their quarter-final, will first try the improbable, beating the formidable China trio of Chen Meng, Sun Yingsha and Wang Manyu. They crushed Singapore 3-0 in their quarter-final.

Hong Kong's loss to Japan was not unexpected based on the world rankings of both teams.

"The players fear their opponents a little bit and that affected their attacking play," Li said. "Japan has better skills than us, especially in terms of speed, and we were in fear of their speed. The Japanese players were not playing in fear of us."

The coach thanked the fans back in Hong Kong for cheering the team on. "I want to thank the Hong Kong people for their support. I got a lot of messages of support from back home."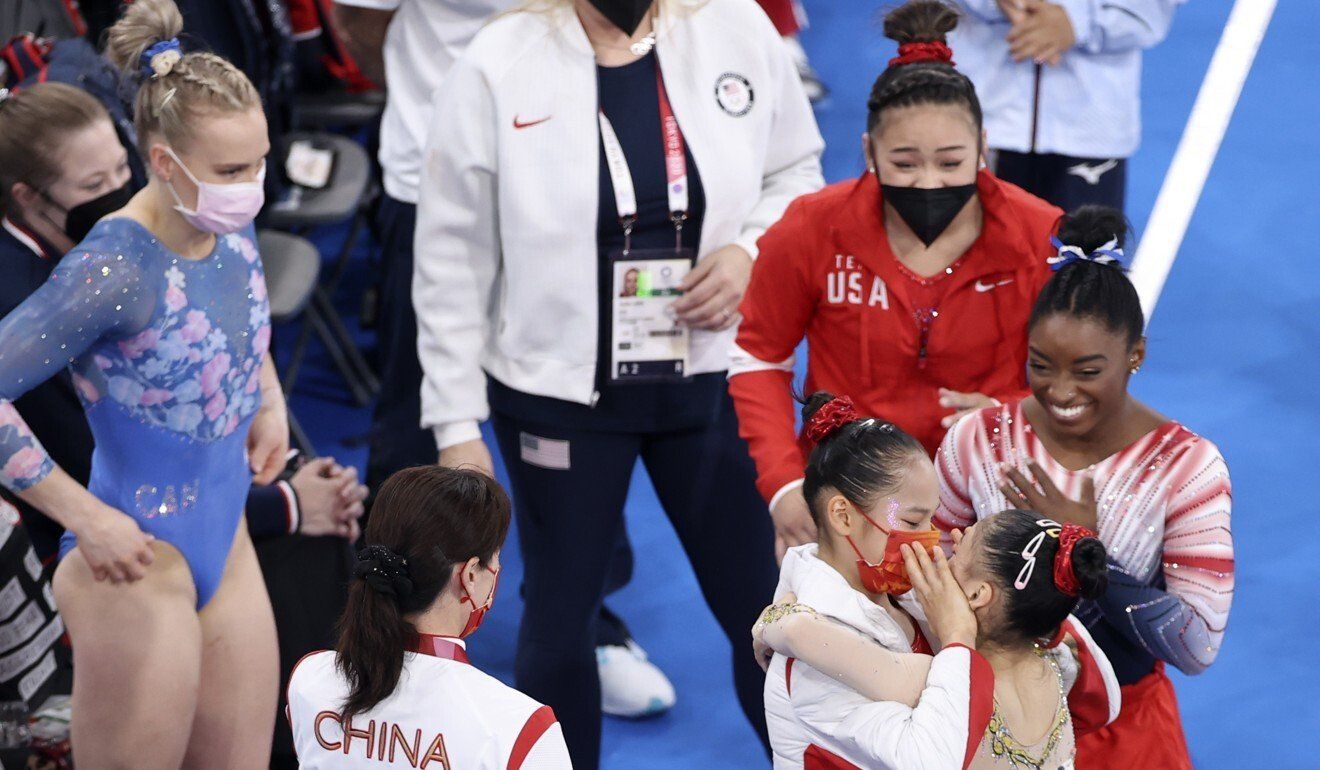 American Simone Biles watches as Guan Chenchen (right) embraces teammate Tang Xijing after winning the artistic gymnastics women's balance beam final.

Day 11 was also notable for the return to action of superstar gymnast Simone Biles, who had not been seen in competition since last Tuesday when she abruptly dropped out of the team event after one vault, citing mental health issues. The American made a fearless return in the balance beam, winning bronze behind China's Guan Chenchen.

"I was proud of myself just to go out there after what I've been through," said Biles, who won four golds and a bronze in Rio five years ago.

China (32) stretched their gold medal lead to eight over the USA (24) and Japan (19), thanks to other gold medals from Zou Jingyuan in the parallel bars and diver Xie Siyi in men's 3-metre springboard.