Hundreds of people had marched in opposition to the government's Police and Crime Bill before stopping close to Bridewell Police Station, the scene of disorder on Sunday.

After a largely peaceful stand-off, police in riot gear began dispersing the protesters just after 22:10 GMT.

Mounted officers and dog units were used as the crowds were driven back.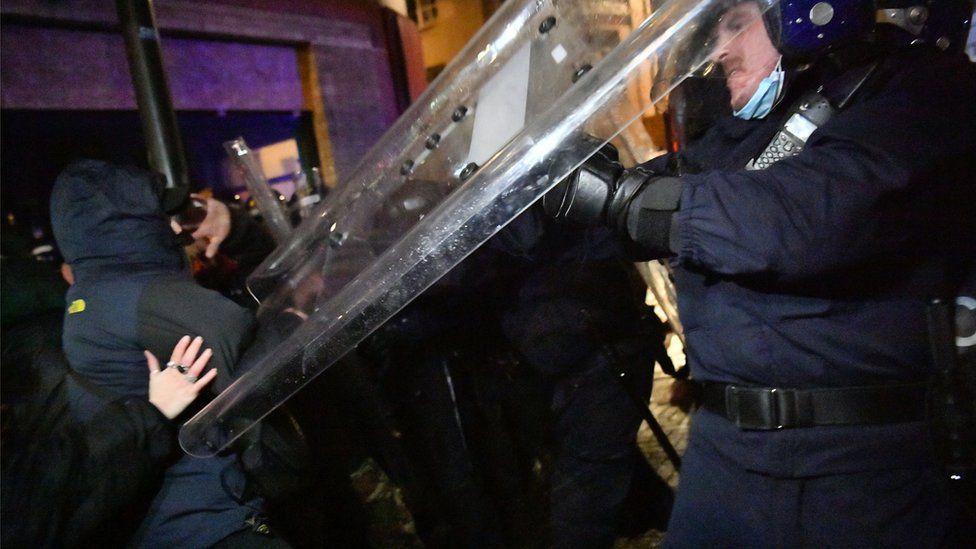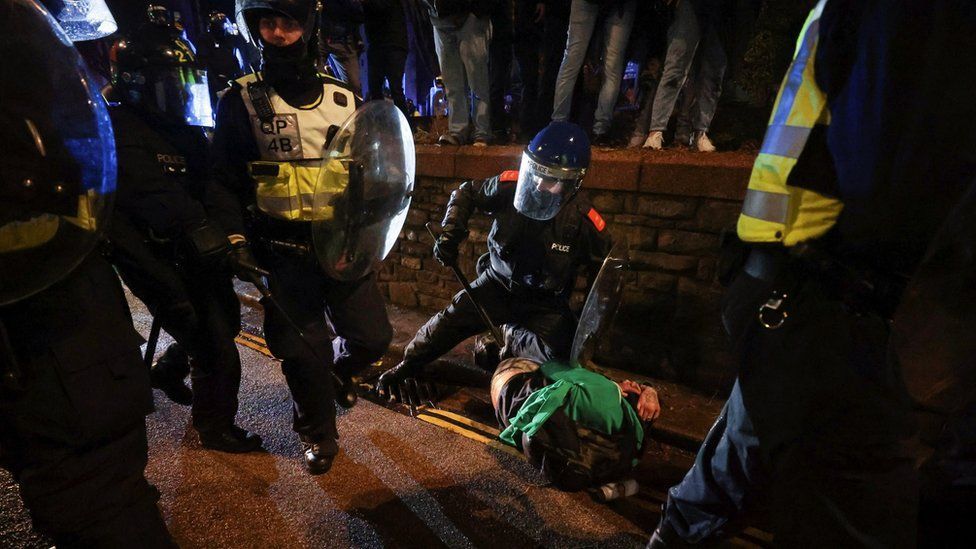 Protesters were driven down side streets away from Bridewell Police Station, with dog units part of the operation.

Officers were seen using riot shields to hit protesters and some missiles were thrown in response as the crowd retreated.

Police said some arrests had been made.

Earlier, the city's main bus company halted services through the city centre to avoid the protest.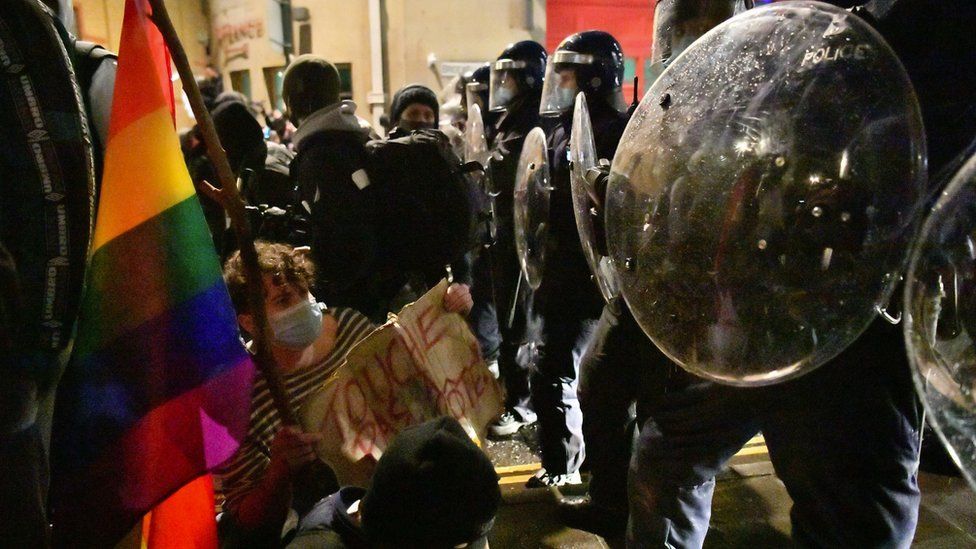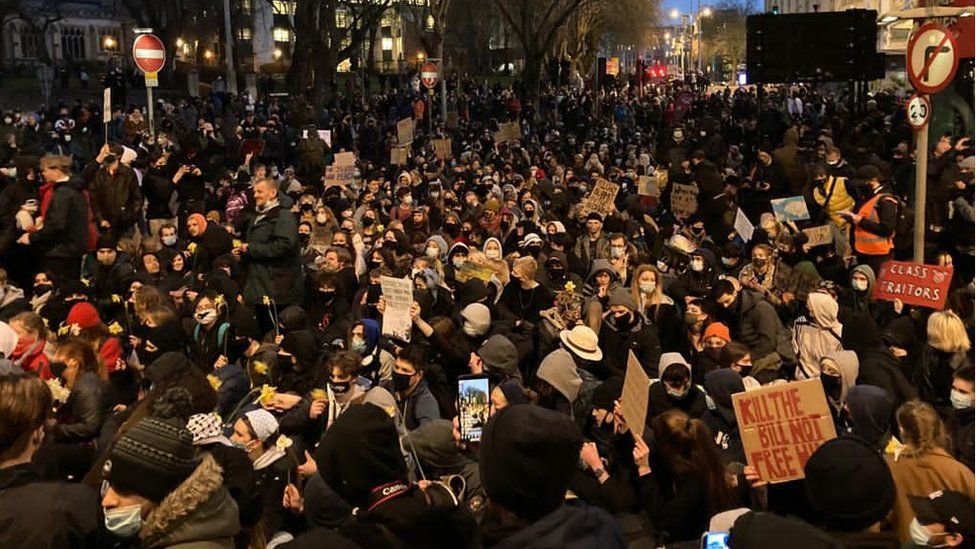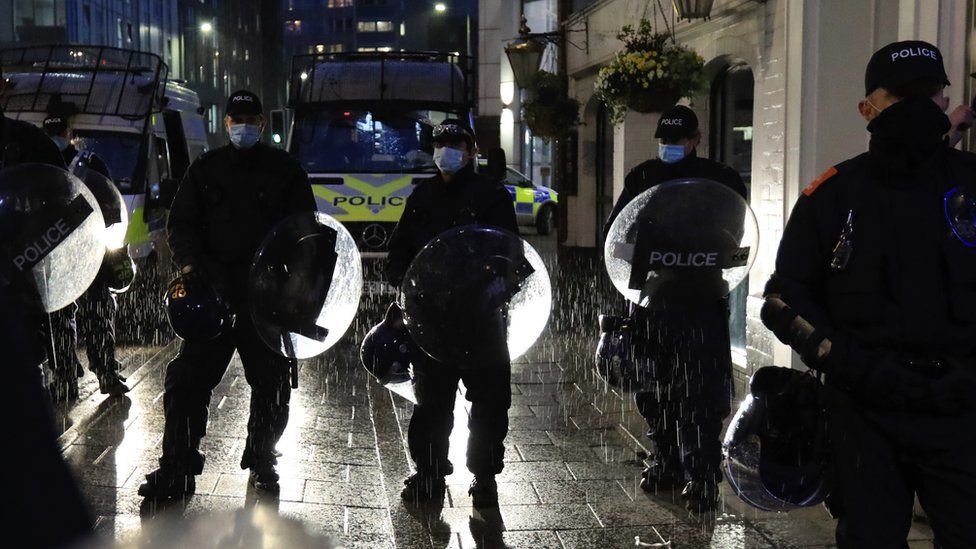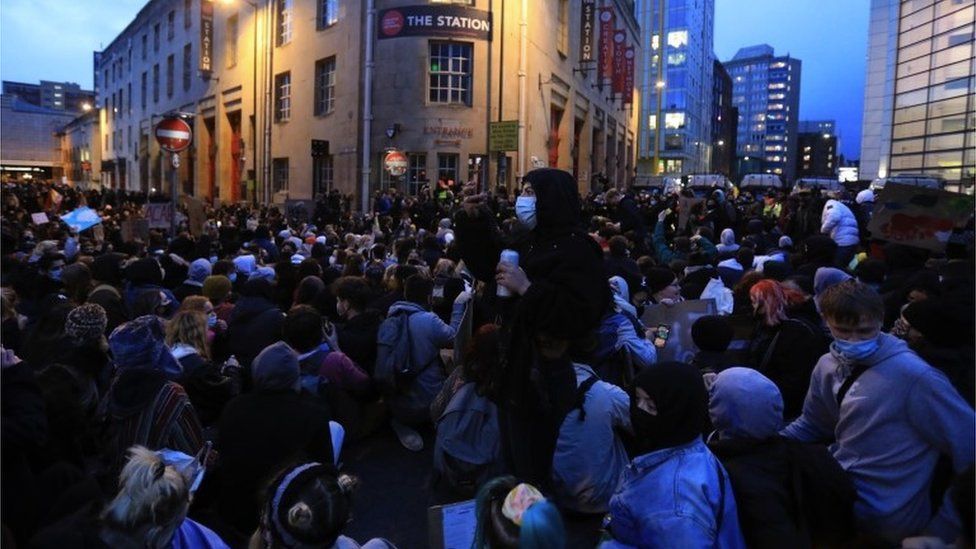 Avon and Somerset Police is investigating assaults on 40 officers and one member of the media.

Nine people have been arrested in connection with the disorder, which saw officers attacked, police vehicles set on fire and the windows of a police station smashed.

A second protest took place on College Green on Tuesday night and resulted in 15 arrests.