Boris Johnson told the Sunday Telegraph the deal would provide new legislative and regulatory freedoms to "deliver for people who felt left behind".

But fishermen's leaders have accused him of "caving in" and sacrificing their interests to reach the agreement.

Labour called it a "thin deal" that needed "more work" to protect UK jobs.

Meanwhile, Tesco chairman John Allan told BBC Radio 4's World This Weekend he expected the impact on food prices to be "very modest indeed".

The agreement was reached on Christmas Eve after months of fraught talks on issues including fishing rights and business rules. MPs will vote on the deal in Parliament on 30 December.

Scrutiny of the treaty began in earnest on Saturday morning when the 1,246-page document was officially published, with Conservative Eurosceptics among those promising to pore over the details.

In his first interview since the deal was agreed, Mr Johnson said "big changes" were coming, declaring "it is up to us now to seize the opportunity of Brexit".

He said a "great government effort" had gone into the plans, with animal welfare, data and chemicals being areas where the UK could diverge from EU standards.

"This government has a very clear agenda to use this moment to unite and level up and to spread opportunity across the government," Mr Johnson added.

But he told the Telegraph that the deal "perhaps does not go as far as we would like" on financial services.

From the end of the transition period on 31 December, financial firms including banks and insurers will not be granted automatic access to EU markets.

They will have to be deemed by Brussels to be governed by rules as robust as within the bloc.

Chancellor Rishi Sunak has sought to reassure the City of London that it will not be damaged by the deal.

He said they would be "doing a few things a bit differently" and looking at "how we make the City of London the most attractive place to list new companies anywhere in the world".

"There is a stable, co-operative framework, mentioned in the deal which I think will give people that reassurance that we will remain in close dialogue with our European partners when it comes to things like equivalence decisions, for example," he said.

The chancellor said the deal was "an enormously unifying moment for our country" and it brought reassurance to those who were concerned about the impact on businesses.

He said the "comprehensive nature" of the free trade agreement ensured "tariff-free, quota-free, access for British businesses to the European market", and protected British jobs.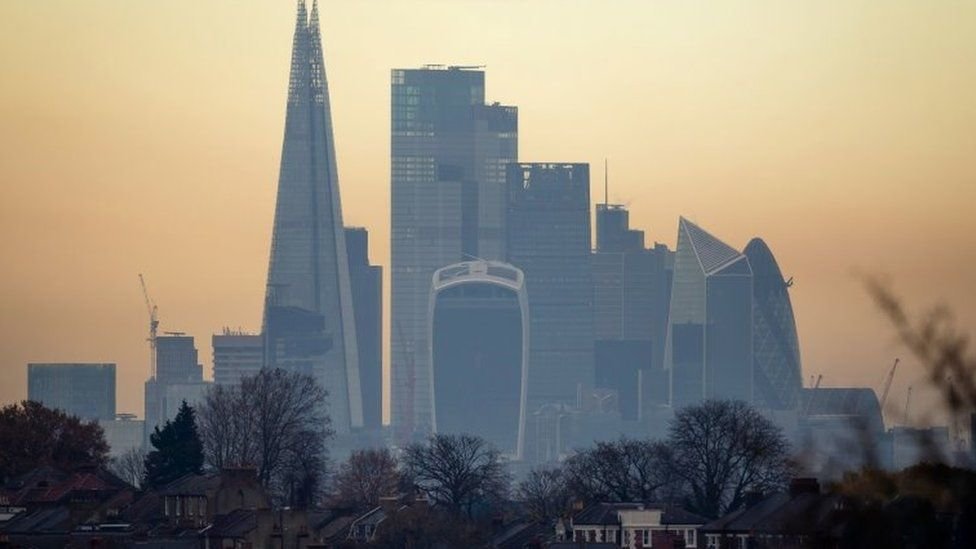 But Labour's shadow chancellor Anneliese Dodds said the agreement did not protect financial services, which employ a million people in the UK.

"This is a thin deal," she told the BBC.

"It's not the deal that the government promised and there are large areas of our economy, for example financial services - that employs one in 14 people in our country - where there aren't clear elements within this deal.

"Much more work will need to be done very speedily by the Conservative government in order to ensure that we keep jobs in the UK as a result of this deal and don't lose even more."

But she said her party would support the deal in next week's vote in order to provide legal certainty for businesses.

Liberal Democrat leader Sir Ed Davey also criticised the agreement, saying it was "threadbare" and "bad for jobs, business, security, and our environment".

The agreement will bring "long delays and higher costs" because trade with the EU "will now be wrapped in red tape".

SNP Westminster leader Ian Blackford said the deal was a "disaster for Scotland" because it will "rip us out of the world's largest single market and customs union, end our freedom of movement rights, and impose mountains of red tape".

The SNP's MPs will vote against the deal, he said.

'Sovereignty is the key'

In his article, the prime minister said the deal could withstand the "most ruthless scrutiny" from the European Research Group of Conservative Brexiteers.

The group has assembled a self-styled "star chamber" of lawyers led by veteran Eurosceptic MP Sir Bill Cash to examine the full text ahead of a Commons vote.

Senior Conservative backbencher Sir Bill said "sovereignty is the key issue" as his team analysed the small print of the deal.

The basics

* A Brexit deal has been agreed, days before a deadline. It means that the UK and the EU can continue to trade without extra taxes being put on goods

* What took so long? The UK voted to leave the EU in 2016 and actually left on 31 January 2020, but leaders had until the end of 2020 to work out a trade deal

* There are big changes ahead. Although it's a trade deal that has been agreed, there will also be changes to how people travel between the EU and UK, and to the way they live and work

Tesco chairman John Allan told BBC Radio 4's World this Weekend that overall the post-Brexit agreement with the EU was a "good outcome, certainly far better than having no deal".

"There'll be a little bit more administration associated with importing as well as exporting," he said.

"But, in absolute terms, I think that will hardly be felt in terms of the prices that consumers are paying."

But the National Federation of Fishermen's Organisation (NFFO) accused Mr Johnson of having "bottled it" on fishing quotas to secure only "a fraction of what the UK has a right to under international law".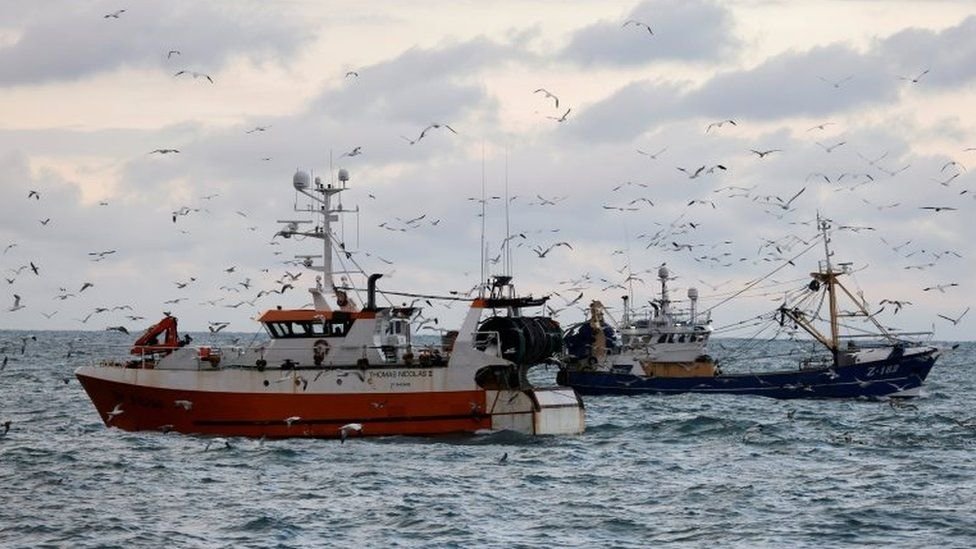 Barrie Deas, chief executive of the NFFO, said Mr Johnson had "sacrificed" fishing to other priorities, after the subject proved to be an enduring sticking point during negotiations.

"Lacking legal, moral or political negotiating leverage on fish, the EU made the whole trade deal contingent on a UK surrender on fisheries," Mr Deas said.

Senior UK negotiators have admitted to compromising "somewhat" over fish, although they say the EU also made concessions.

Scotland's First Minister, Nicola Sturgeon, accused the government of having "sold out Scottish fishing all over again", adding: "Promises they knew couldn't be delivered, duly broken."

The share of fish in British waters that the UK can catch will rise from about half now to two-thirds by the end of the five-and-a-half-year transition.

After this, the UK would be free to reduce EU access to its coastal waters further but could face retaliatory action.

Government sources have said any measures taken by the EU would have to be proportionate and would be limited to the fishing industry.

Meanwhile, the EU's 27 member states indicated they will within days give their formal backing to the deal, which covers about £660bn of trade to allow goods to be sold without tariffs or quotas in the EU market.