Deforestation in Brazil surged 60 percent under Lula's predecessor, Jair Bolsonaro.
Luiz Inácio Lula da Silva was to be sworn in as president of Brazil on Sunday, a moment he has claimed would help turn back a tide of destruction engulfing the Amazon rainforest.

The incoming leader, widely known as Lula, has promised to reverse and eventually end the deforestation of the world's most important rainforest, which accelerated under his predecessor Jair Bolsonaro. Lula's second stint in the presidency begins 20 years after his first inauguration.

In his inauguration speech, Lula vowed to undo the harm caused by the previous government, which he said was "inspired by fascism." Bolsonaro had left "terrible ruins" among Brazil's institutions, he said. "They destroyed the protection of the environment."

"The world expects Brazil to once again become a leader in tackling the climate crisis and an example of a socially and environmentally responsible country," he said, adding that these goals did not need to come at the cost of Brazil's agricultural industry.

Almost two-thirds of the rainforest, which helps to regulate the global climate, lies within Brazil's borders. Bolsonaro stripped back enforcement, attacked indigenous landowners and encouraged industry, leading to a devastating 60 percent surge in deforestation during his term compared to the previous four years. Parts of the forest became sources of carbon emissions rather than CO2 sponges.

In response, the EU held up the conclusion of a provisional 2019 trade deal with the Mercosur bloc of Argentina, Brazil, Paraguay and Uruguay. Lula's election has put that deal back on the EU's agenda, with the incoming Swedish presidency of the Council of the EU indicating that it wants the accord done in the next six months.

Lula has named Amazon activist Marina Silva as environment and climate change minister and has tapped Sonia Guajajara, an indigenous woman, to be Brazil's first minister of indigenous peoples.

Silva was Lula's environment minister during his first term, from 2003-2010, and was widely credited with a huge drop in deforestation, which was at a higher rate when he entered office in 2003 than it is today. She resigned after falling out with Lula, who she viewed as becoming too close to agribusiness. But more than a decade later, she backed Lula's campaign for president.

"Together with our mobilized society, we face the great challenge of rescuing and updating the lost socio-environmental agenda," she said last week.

If they are to succeed, the Brazilian officials will have to rein in rampant criminality and lawlessness across a vast landscape.

Rebuilding hollowed-out police forces will be expensive and take time, said Marcio Astrini, executive secretary of the NGO Observatório do clima. "In some regions, the crime became one of the main sources of the local economy."

Astrini said Lula also will have to face down a legislature still largely supportive of agribusiness and with a large pro-Bolsonaro faction.

"The challenges are huge, but at the same time this government can count on enormous international and local support," he said.

Amazon Fund

The new administration is already courting outside help. Just two weeks after his October election win — and despite not yet being in office — Lula appeared at the COP27 climate talks in Egypt to reassure the world that Brazil would be a responsible environmental steward. His team also opened informal talks with Germany for a new financing package to aid the South American country's transition to a cleaner economy. 

Both Norway and Germany have indicated they are willing to unfreeze their contributions to Brazil through the Amazon Fund — a program Silva helped design that rewards efforts to cut deforestation. Bolsonaro suspended the fund. Norway's embassy in Brasilia told the Associated Press the fund "can be opened quickly to support the government's action plan once the Brazilian government reinstates the governing structure of the fund."

At COP27, Silva lobbied Britain, France, the U.S. and others to contribute to the fund, which already contains more than half a billion dollars in unspent financing.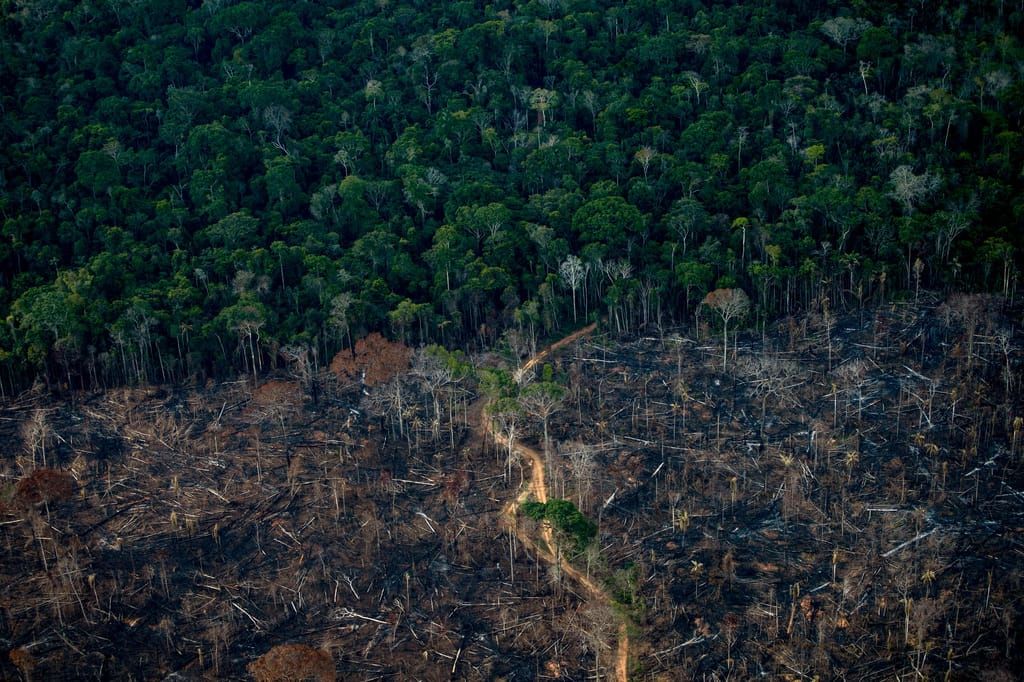 During Jair Bolsonaro's term, there was a 60 percent surge in deforestation compared to the previous four years

The appointment of Guajajara gives Brazil's tribal groups a ministry in government for the first time. That's also seen as a key factor in the protection of the Amazon as much of the forest lies within areas designated as indigenous lands but which are often preyed upon by criminal gangs who run mining and logging operations or open the forest up to grazing.

Granting more power to indigenous peoples would ensure forests are protected, Lula said: "No one knows our forests better or is more effective in defending them than those who have been here since time immemorial."

U.S. President Joe Biden sent a delegation to the inauguration headed by Interior Secretary Deb Haaland — herself an indigenous woman.

Lula has also tapped Jean Paul Prates to run the state energy company Petrobras, a move that Reuters reported was seen as an indication that the company would slowly shift its emphasis away from deep water oil and gas exploration to renewable sources of energy. 

Lula will attempt to preserve the Amazon amid intense political division in Brazil. He defeated Bolsonaro in a tight runoff and his inauguration came amid heightened security, after a foiled bomb threat from a man who reportedly called himself a Bolsonaro supporter. 

Bolsonaro left the country and landed in the U.S. state of Florida on Friday.