The Bank of China (Hong Kong) has unveiled a HK$20 special banknote to celebrate the 2022 Olympic Winter Games in Beijing and applications to snap them up will be accepted beginning next month.

The front features the emblem of the coming Games and the Bank of China Tower in Hong Kong, adorned with snowflakes, according to Dai Xiaodong, the bank's general manager of financial management department.

In a change from the traditional approach, the reverse side is vertically designed, depicting the Great Wall of China set against a silhouette of Hong Kong's Victoria Harbour under the shimmering moonlight as winter athletes traverse the tracks and pistes that bind the two iconic landmarks together.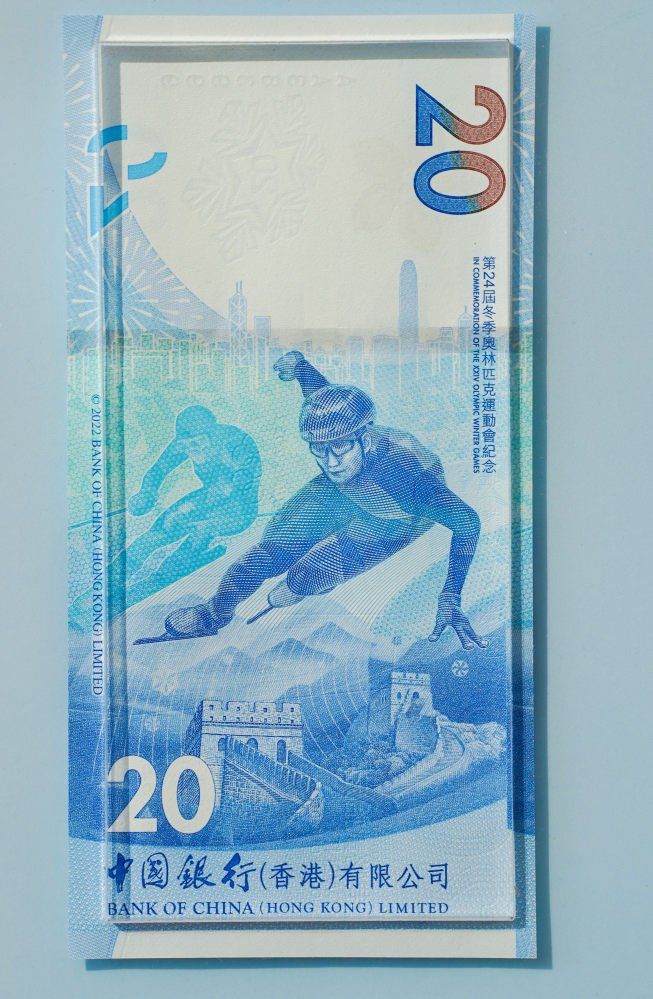 The vertical design on the reverse side of the banknote.

Speaking at the launch ceremony, Financial Secretary Paul Chan Mo-po said the design of the banknotes signified Hongkongers' support for Beijing's Winter Olympics.

"The notes are themed on a Tang dynasty Chinese poem From Far Away You Share This Moment With Me reflecting Hongkongers' affection for our motherland," he said. "This also signifies our blessings and support for Beijing's Winter Olympics."

Potential buyers can submit an application for purchase online or at any of the bank's branches during the subscription period, which will run from December 1 to December 10.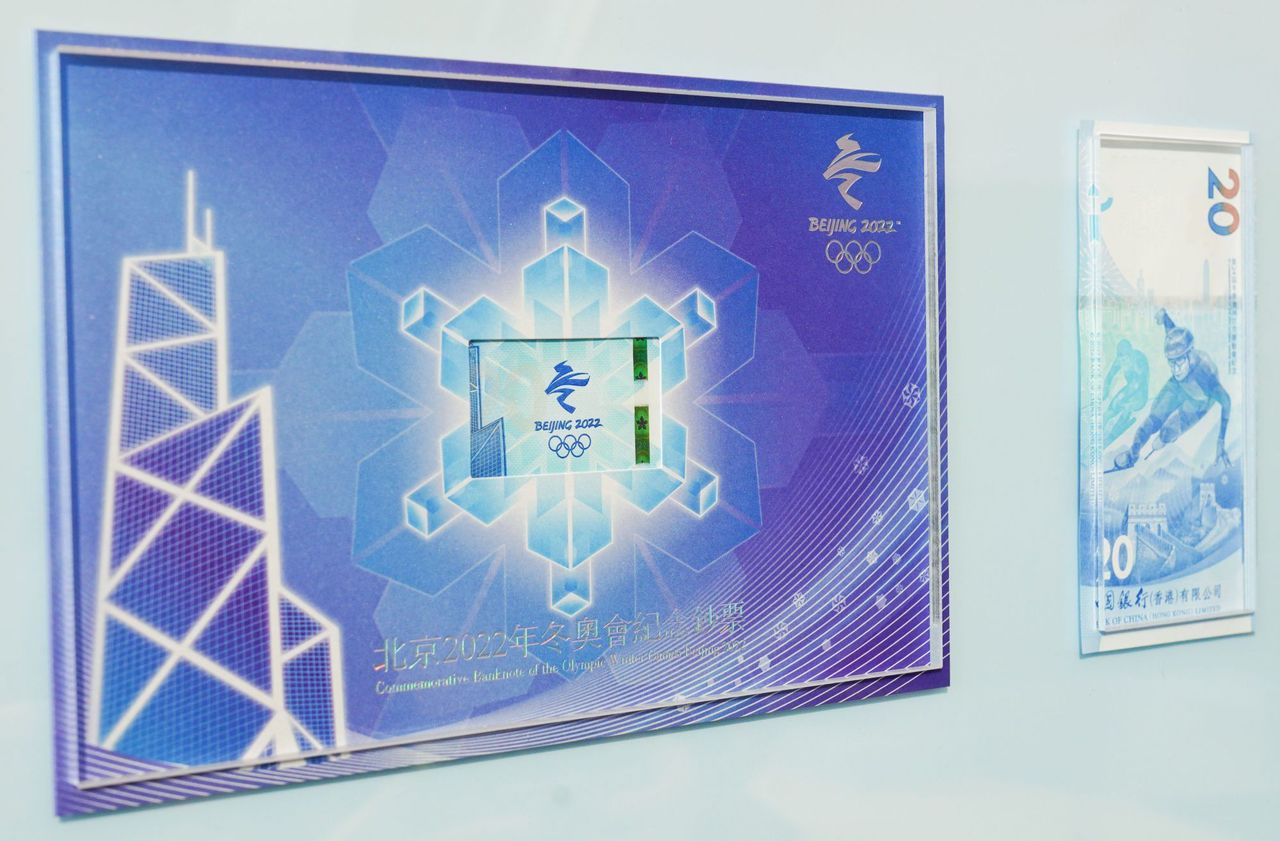 Designs of the new notes displayed in frames.

Three packages will be available – single notes priced at HK$138 (1.57 million sets), four-in-one uncut notes at HK$338 (20,000 sets), and 35-in-one sheets at HK$1,388 (10,000 sets). If demand exceeds supply, buyers will be selected through a computer-generated ballot. Results will be announced on December 21.

Another 200 charity sets will also be available for public bidding with details to be announced later. Net proceeds from the sale would be donated to local charitable causes, the bank said.

The colour and measurement of the banknotes are identical to the HK$20 version in the 2018 Series Hong Kong banknotes. They have multiple advanced security features, including dynamic shimmering pattern, enhanced watermark (snowflake) and windowed metallic thread.

The Games run from February 4 to February 20.