Hong Kong authorities have seized a record 1,700 tonnes of frozen meat worth HK$500 million (US$64 million) that may have been destined for mainland China, according to police.

The haul, comprising mainly frozen beef and some offal, was found in 68 shipping containers, each measuring more than 12 metres (40ft). The meat weighed the equivalent of about 2,300 cows, and was more than the contraband seized by local officers in 2020 and this year.

A police source said the operation was part of the force's ongoing crackdown against triad gangs behind cross-border smuggling activities after the death of Senior Inspector Lam Yuen-yee in a maritime operation 10 days ago.

Lam was killed during an anti-smuggling operation on September 25. She and three colleagues were thrown overboard after their vessel was rammed by a turbocharged speedboat they were trying to intercept off Sha Chau.

Lam's body was found two days later floating in the waters off Lantau Island.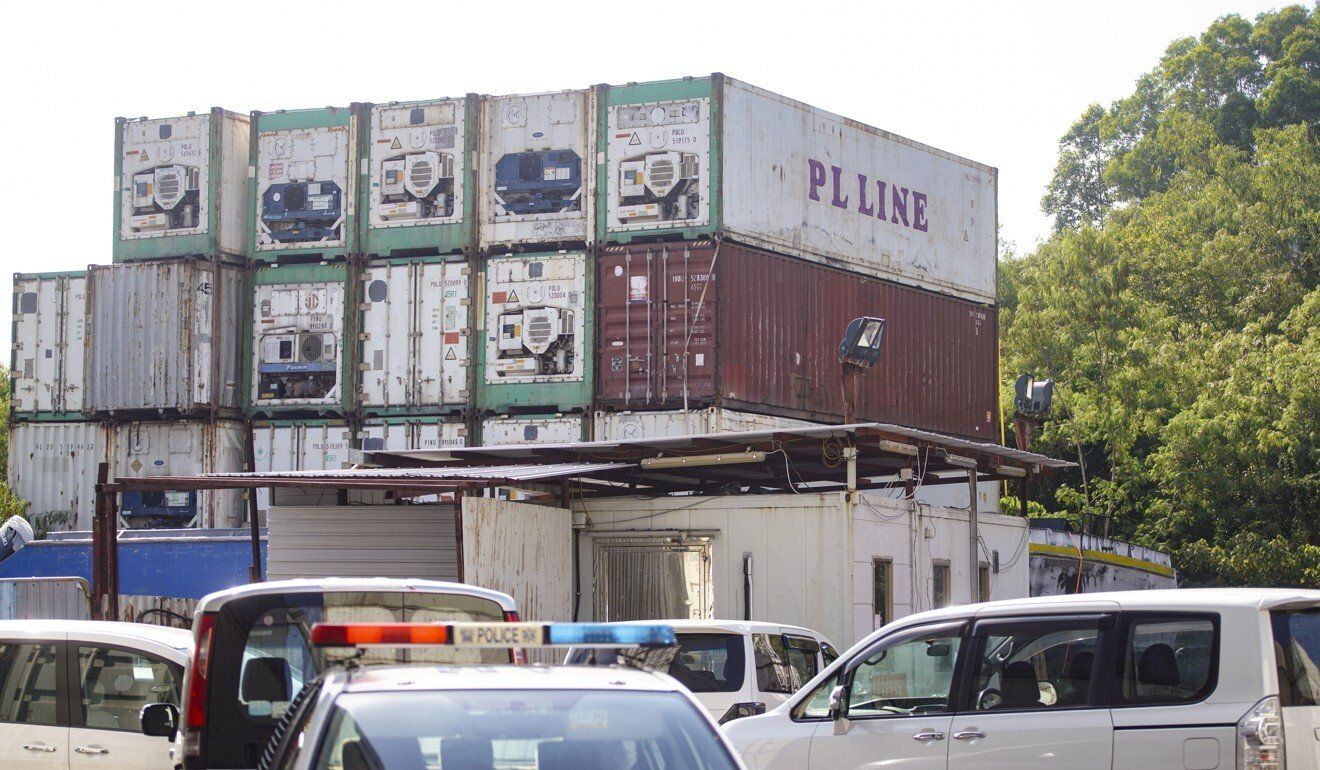 Authorities raided the Lung Kwu Tan Road container yard on Monday.

During a raid at Lung Kwu Tan Road container yard in Tuen Mun on Monday afternoon, anti-triad officers and personnel from the Food and Environmental Hygiene Department also seized two speedboats and arrested a 40-year-old man.

The source said the suspect was believed to be a Sun Yee On triad member and was in charge of the container yard.

The seizure was more than the HK$480 million of luxury goods, frozen meat and other contraband confiscated by local authorities in 52 cross-border maritime smuggling cases in the first eight months of this year.

Police and customs uncovered HK$490 million worth of smuggled goods in 62 cases in 2020.

Chief Inspector AuYeung Tak, of the New Territories North anti-triad squad, said the latest operation targeted speedboats used in smuggling activities.

His colleague, Senior Inspector Tai Po-yee, said intelligence led police to identify the site that housed more than 200 shipping containers.

She said the investigation suggested criminals used the container yard to store smuggled goods that were loaded onto barges in Hong Kong waters before speedboats came to pick up the illicit items.

Tai added that the two speedboats seized at the scene were equipped with either four or five outboard engines.

"We believed the speedboats were to be used in illegal smuggling activities," she said.

Police arrested a man on suspicion of operating a refrigerated warehouse without a licence and construction of a vessel for the purpose of smuggling.

As of Tuesday afternoon, he was still being held for questioning and had not been charged.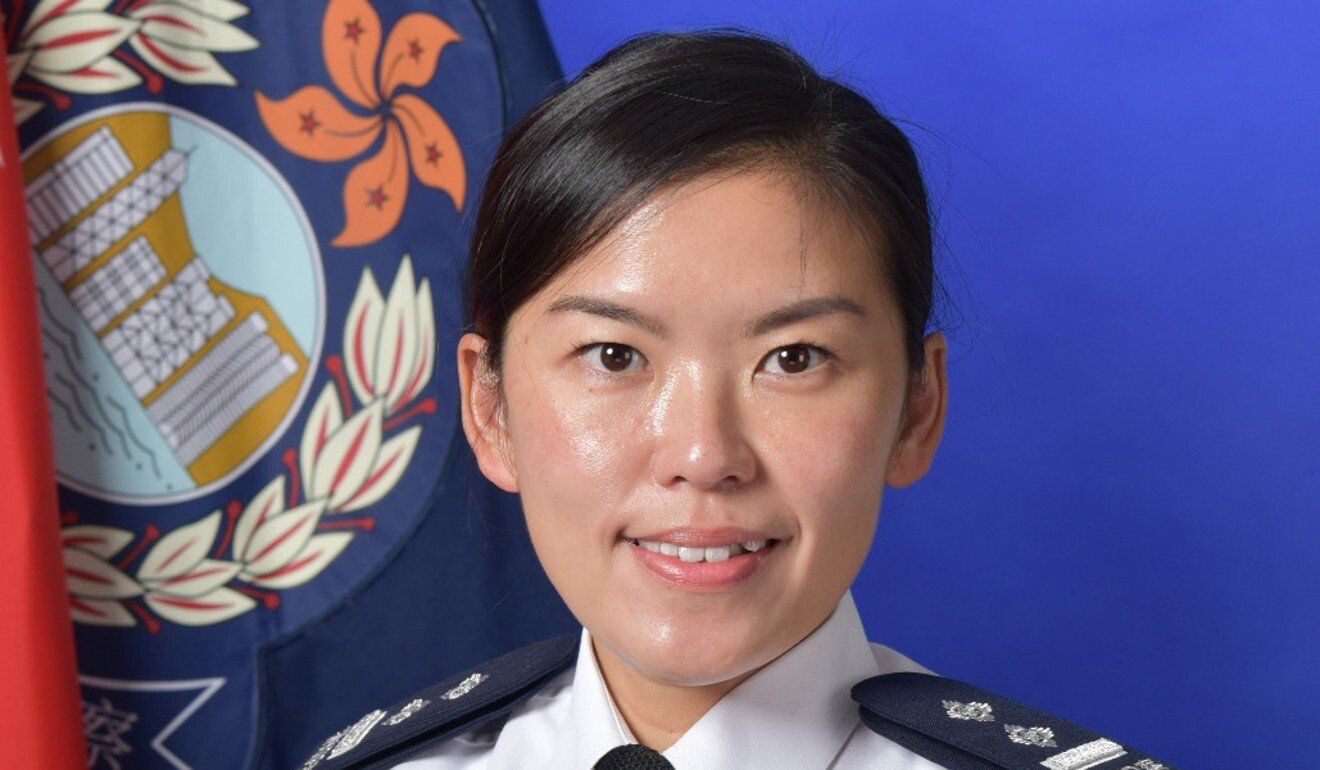 Senior Inspector Lam Yuen-yee was killed during an anti-smuggling operation last month.

Separately, officers from the marine police recovered two speedboats abandoned in a mangrove in Deep Bay on Monday, and a third boat in the coastal area of Lantau Island on Tuesday. No arrests were made.

A law enforcement source said increased pressure from local authorities had forced smugglers to stop operations between Hong Kong and the mainland and also hide their speedboats.

In July, the Post reported that gangs controlled by triads were running a massive smuggling operation to deliver more than 1,000 tonnes of frozen meat a day to the mainland with the use of dozens of high-powered speedboats.

But a source said those speedboats were no longer seen in Hong Kong waters since the fatal collision.

The ongoing crackdown against triads since Lam's death came after police chief Raymond Siu Chak-yee pledged to spare no effort in pursuing the "cold-blooded" culprits responsible, as well as those engaged in the wider scourge of cross-border crimes.

As of Monday night, at least 25 suspected triad members had been rounded up in connection with maritime smuggling.

Police also arrested more than 100 people during citywide raids on entertainment venues, gambling establishments and drug dens controlled by triads.

Last Thursday, a team of high-ranking officers, led by Siu, visited Shenzhen for a meeting with mainland officials, such as Guangdong vice-governor and public security chief Wang Zhizhong, as well as the head of the province's marine police, Liu Shaogen.

At the meeting, both sides agreed to establish a new joint special task force to enhance the cross-border exchange of intelligence and investigate last month's fatal collision.

They also vowed to strengthen collaboration on strategy, tactics and anti-smuggling operations to better crack down on the triad-run trade.