An unemployed man on trial for biting off part of a former Hong Kong district councillor's ear and assaulting three other people during the social unrest of 2019 has apologised in court to one of his alleged victims.

Through his lawyer, defendant Joe Chen, 50, also asked Louis Wan Ho-lun for forgiveness after the latter testified to being slashed in the stomach outside the Cityplaza shopping centre in Taikoo Shing as he and his family were on their way to dinner on November 3, 2019.

"The defendant has harmed several people, including you," defence counsel James Cheng said to Wan on Tuesday. "Can you forgive the defendant today?"

But before Wan could answer, Madam Justice Judianna Barnes interrupted and observed that question had nothing to do with the trial.

Chen has pleaded not guilty to three counts of wounding with intent and one of common assault over the alleged attacks on Wan, his wife, her cousin and then district councillor Andrew Chiu Ka-yin on that November night.

Wan's wife, Leung Pik-kei, testified on Tuesday that they were about to cross the road with her cousin and the woman's son when she heard Chen shout in Mandarin: "Restore Taiwan."

Leung said she initially froze, while her husband asked Chen what he was talking about. However, Chen did not respond, and walked away muttering unintelligibly.

Shortly afterwards, however, Chen returned, prompting Wan to step forward to stop him from advancing, Leung said.

"Then I saw [my husband] holding his stomach, telling us [the defendant] had a knife and that we should leave," she told a High Court jury.

But Leung was paralysed with fear, she recalled, and only moved to leave after her husband repeated himself.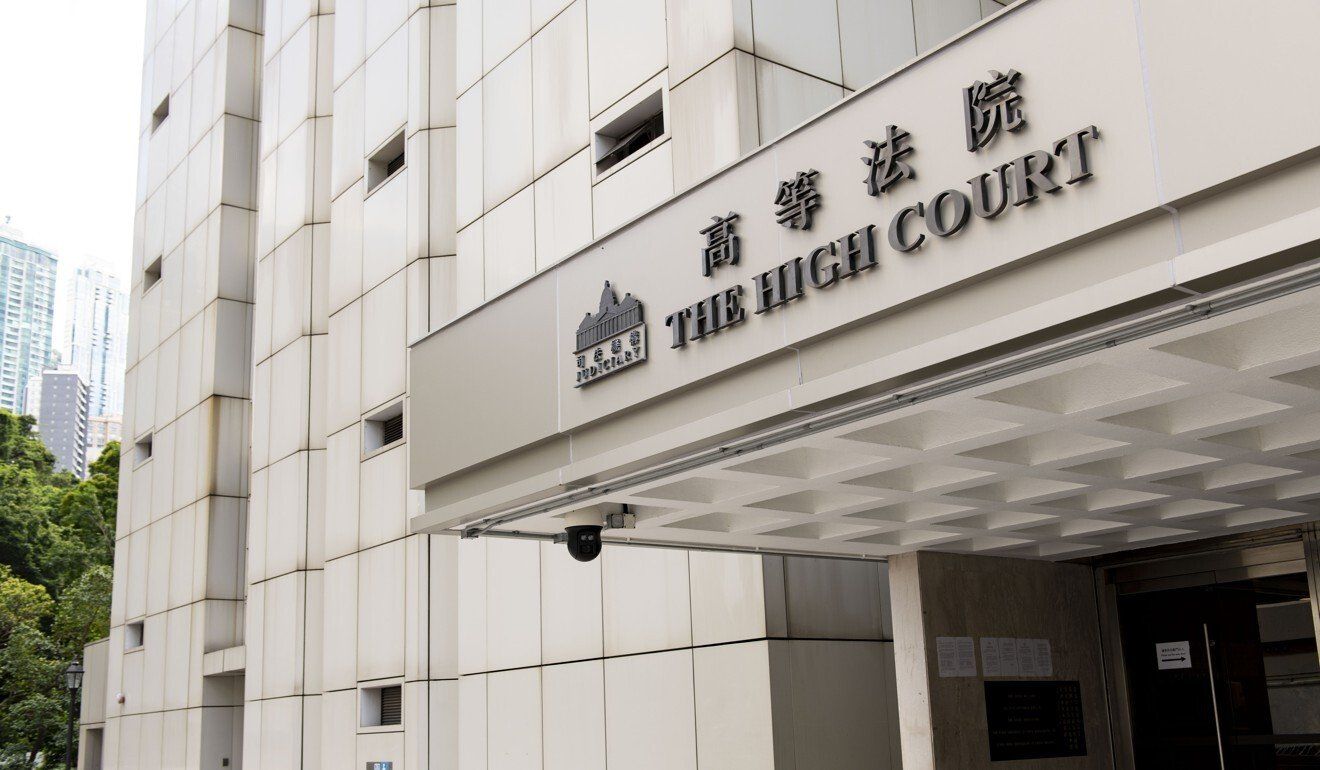 The trial is expected to continue with testimony from ex-councillor Chiu at the High Court on Wednesday.

After a few steps, Leung looked back to see her husband crumpled on the ground, with Chen striking him in the back of the neck.

Leung said her husband then cried out in pain, so she approached and tried to push Chen away, which she succeeded in doing, only for him to then grab her and assault her with a sharp object.

When Chen loosened his grip, Leung said, she regained her footing and sought help from a security guard and other passers-by.

Leung was later sent to Pamela Youde Nethersole Eastern Hospital in Chai Wan, where doctors found five scratch marks on her back, each measuring 3cm to 5cm, according to medical reports read in court.

During cross examination, Chen's lawyer suggested that Leung and her husband were the ones who followed and harassed his client after he allegedly made the comment about Taiwan. Leung, however, disagreed.

Prosecutors said Chen then assaulted Leung's cousin, as well as former councillor Chiu after the latter came to mediate in the wake of the attack.

Chiu is expected to testify when the trial continues on Wednesday.