The Beijing office overseeing Hong Kong affairs has lashed out at a joint statement by four foreign governments condemning the mass arrest of Hong Kong opposition figures, accusing the countries of seeking to foment a "colour revolution" to overthrow the nation's constitutional order.

The ministerial-level Hong Kong and Macau Affairs Office (HKMAO) on Monday also labelled the foreign governments' comments as "blatant interference" in Hong Kong police's law enforcement actions and a "grave violation" of the country's "domestic affairs and judicial sovereignty".

In a statement, an HKMAO spokesman said Australia, Canada, Britain and the United States – the countries behind the original remarks – had "exposed their evil motive of supporting anti-China elements to make use of elections to endanger our national security".

"It is to collude with external forces to push for a colour revolution in Hong Kong, and it is also part of the script of overthrowing the country's constitutional order," the spokesman said.

The criticisms came a day after Beijing's foreign ministry office in Hong Kong and the city's government issued separate statements
accusing the four countries of applying double standards.

The countries' foreign ministers had issued a joint statement over the weekend expressing concern over the mass arrests of opposition politicians and activists on suspicion of subversion under the Beijing-imposed national security law.

The arrests constituted the biggest crackdown yet under the legislation, which came into force at the end of June last year. More than 50 opposition figures were rounded up on Wednesday over their involvement in unofficial primary elections last July to select candidates for Legislative Council elections later that year – polls which have since been postponed.

Among those arrested were Occupy co-founder Benny Tai Yiu-ting, whom authorities accuse of orchestrating a "35-plus" plan that aimed to win a majority in the 70-seat legislature in order to "paralyse" and "overthrow" the government by blocking bills.

The HKMAO spokesman on Monday stressed that all elections in Hong Kong should be conducted "along the proper tracks" of "one country, two systems" and the city's Basic Law, its mini-constitution.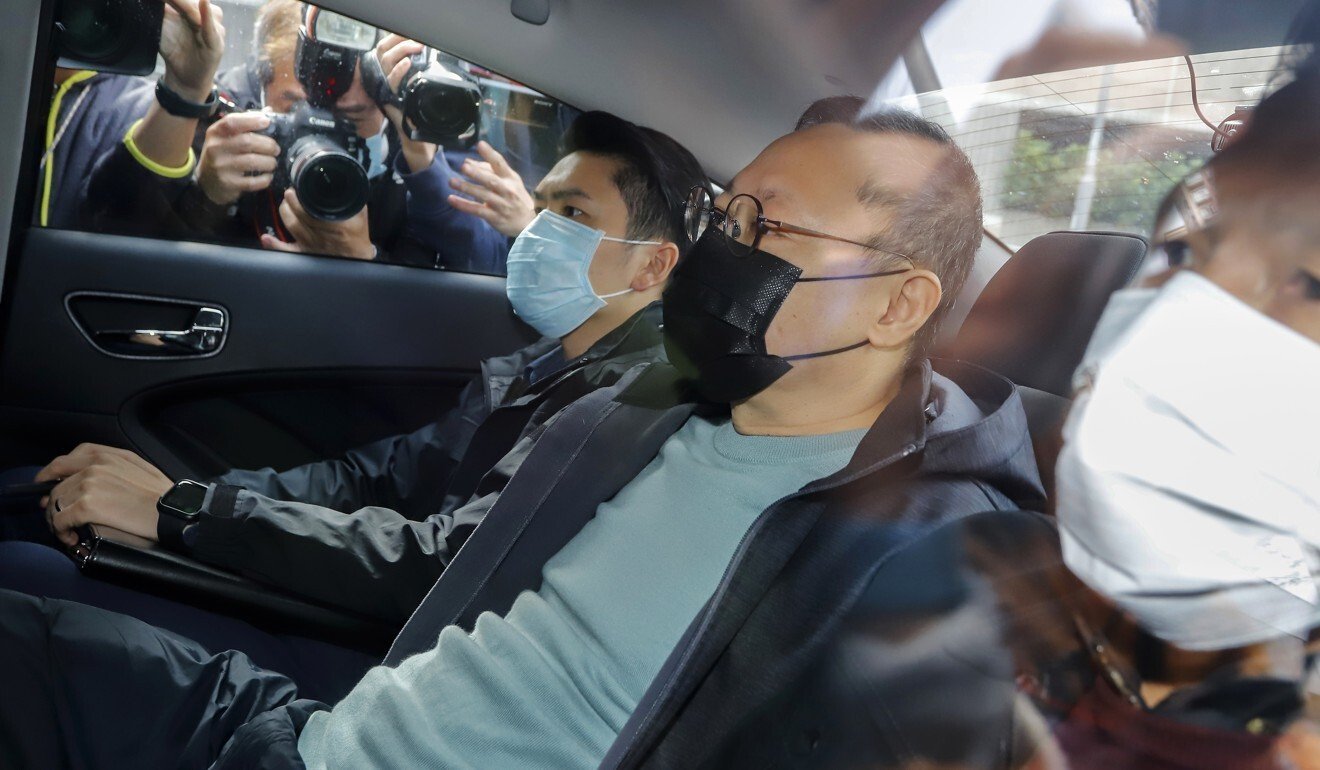 Benny Tai arrives at the Ma On Shan Police Station after his arrest on suspicion of subversion last week.

The "one country, two systems" formula guarantees Hong Kong a high degree of autonomy in managing its affairs.

In an interview with the state-run China News Service on Saturday, Hong Kong Secretary for Constitutional and Mainland Affairs Erick Tsang Kwok-wai noted the opposition camp had ignored warnings from the authorities that the primary elections might violate the national security law, and went ahead with it anyway.

In its statement on Sunday, the Hong Kong government also defended the arrests of the activists as being made on the basis of evidence and in accordance with the law.