The German sportswear brand has been in a predicament over what to do with millions of Yeezy brand shoes sitting in storage after their sale was put on hold following the company's high-profile split with Kanye West last year.
Adidas has said it plans to sell some of its Yeezy trainers and merchandise from its defunct partnership with Kanye West and donate some of the proceeds to charity.

The German sportswear giant has been in a predicament over the Yeezy stock after it cut ties with West over his antisemitic comments late last year.

Millions of Yeezy brand shoes with a retail value of €1.2bn (£1.05bn) are sitting in storage after their sale was put on hold - with their value in the resale market rocketing after production stopped, with some models more than doubling in price.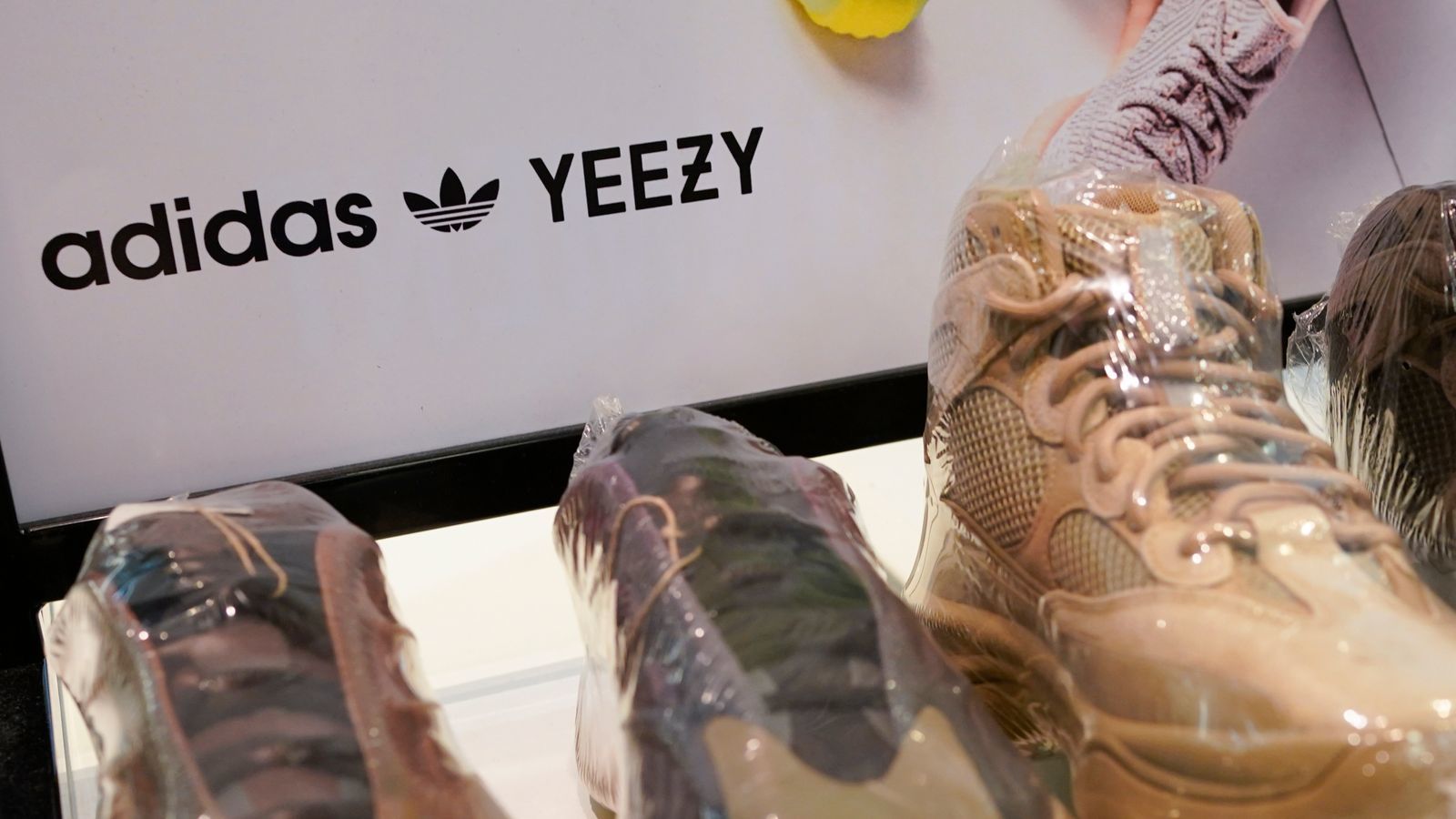 The debacle over the rapper, now known as Ye, contributed to the company's first annual loss in more than three decades.

Adidas chief executive Bjoern Gulden said burning the goods "would not be a solution" and said the firm is trying to sell some of the merchandise "over time", adding that proceeds would be donated to international organisations that West had harmed with his comments.

Adidas, which was criticised for not acting sooner over Ye's remarks, was among a string of companies which cut ties with the 45-year-old after he made antisemitic comments on social media.

Yeezy trainers have been a big hit for the company and are much sought after on the used market, routinely selling for hundreds of pounds.

Mr Gulden said at the company's annual shareholder meeting that it had yet to be determined when and how the planned sale would proceed.

He said the company had decided against donating the sneakers to avoid them reaching the market in a roundabout way.

Shares in Adidas went up 2% following the meeting.

By selling some of the stock, the company is potentially minimising a $700m (£559m) loss this year, but it is unclear how
much stock will be sold and what proportion of the proceeds will be donated.

If the goods are sold, Ye will be entitled to previously-agreed commissions - 15% of turnover, according to media reports.

Mr Gulden defended Adidas's years-long collaboration with the rapper, saying that "as difficult as he was, he is perhaps the most creative mind in our industry".