Trio accused of setting car allegedly involved in incident on fire to destroy evidence.
Hong Kong police have arrested three suspects in connection with a hit-and-run incident that left a 14-year-old boy in a coma, including the alleged driver who was on a wanted list.

The force on Friday said the male driver, 28, along with his girlfriend and a male accomplice, were accused of perverting the course of justice by setting a car allegedly involved in the incident on fire to destroy evidence.

The arrests occurred more than a week after teenager Pang Lei-wai was hit by a car at Castle Peak Road near Fui Sha Wai on November 7, leaving the 14-year-old with head, hand, pelvic and leg injuries. He remains in a coma and in critical condition at Tuen Mun Hospital's intensive care unit, after undergoing surgery twice.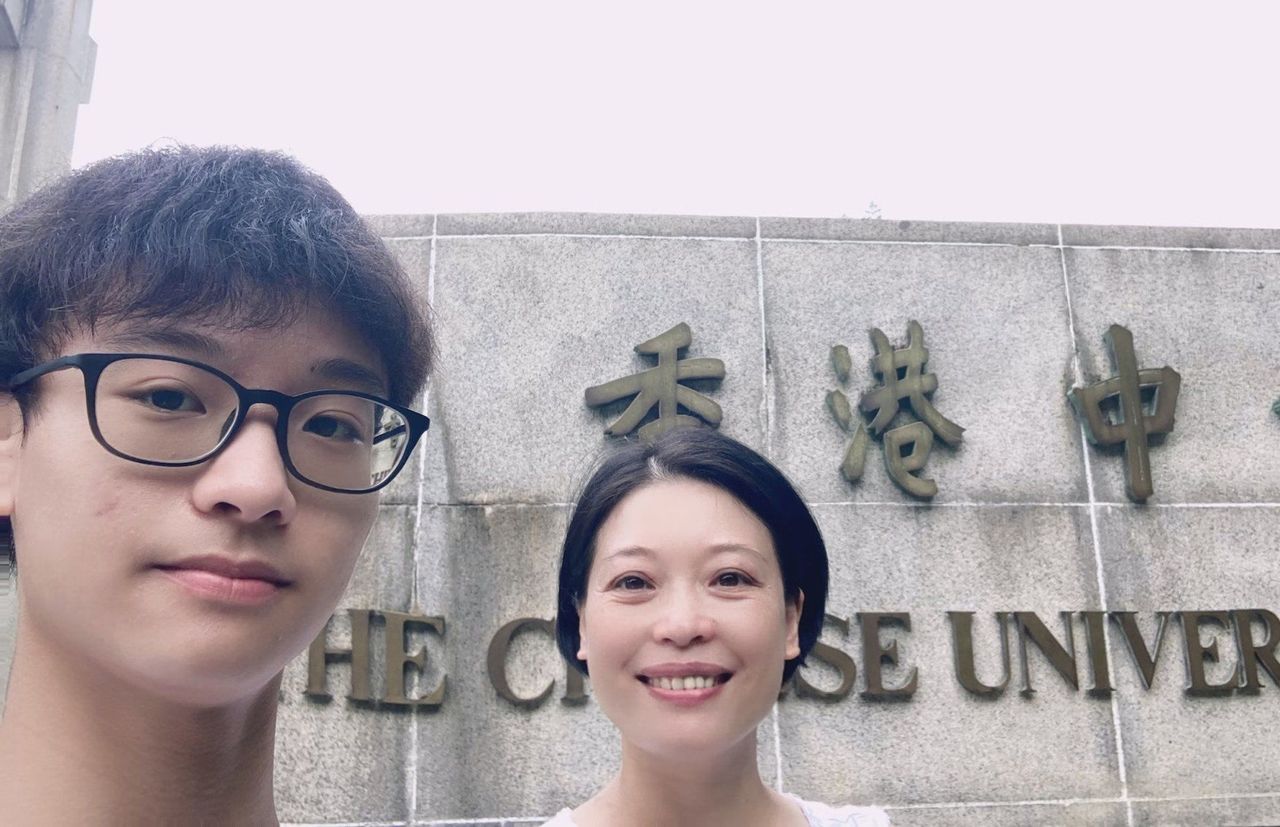 Pang Lei-wai (left) and his mother.
Chief Inspector Tam Tsz-wai said they picked up the three suspects, aged 22 to 28, in Yuen Long and Hung Shui Kiu between Wednesday and early Friday.
According to police, the driver claimed he was a renovation worker.
Tam said the driver was linked to a triad group and was wanted by police for a dangerous driving case in July 2021. He was arrested on suspicion of dangerous driving causing grievous bodily harm, driving without a license and without third-party insurance.
During the incident on November 7, a dark-coloured Audi Sedan jumped the traffic lights and hit Pang, sending him airborne for more than 10 meters. The car then sped toward Tuen Mun. About five hours later, the vehicle was found scorched at Wong Kong Wai Road in the district, 3km away from the scene.
Tam added the arrest were made after the Tuen Mun district crime unit worked with the organised crime and triad bureau to examine surveillance camera footage to locate the suspects. They had also received tips from a few residents.
"Driving without a license is irresponsible and jeopardises the safety of other road users," he said. "We also strongly condemn those who aided the suspects and obstructed the police investigation. Police would not tolerate such acts and will bring them to justice."
Officers urged residents to reach out to Tuen Mun district's regional crime unit if they knew any information related to the hit-and-run.
Separately, the original owner of the vehicle, a 43-year-old man surnamed Fung, was arrested in Happy Valley last Tuesday for dangerous driving causing grievous bodily harm and arson.
Police said he had sold the vehicle to the 28-year-old driver. The man was later released on bail.
Anyone convicted of dangerous driving causing grievous bodily harm could face a maximum fine of HK$50,000 and seven years' imprisonment.