Construction worker dies after around 30 steel bars collapsed on top of him at site in Tsim Sha Tsui, while another is killed when part from road roller fell down.
A construction worker died on Tuesday after around 30 steel reinforcement bars collapsed on top of him at a building site in Hong Kong, while another man was killed in a separate incident when a section from a road roller fell down.

Police said the worker was at a building site at 21 Ashley Road in Tsim Sha Tsui when the reinforcement bars, some of which measured up to four metres in length, fell from the wall where they were placed.

The force received a report on the accident at 12.31pm from the victim's colleagues, with the Fire Services Department dispatching 10 fire engines and four ambulances to the scene.

The man, 43, suffered multiple injuries and was unconscious when he was sent to Queen Elizabeth Hospital, where he was certified dead at around 1.30pm.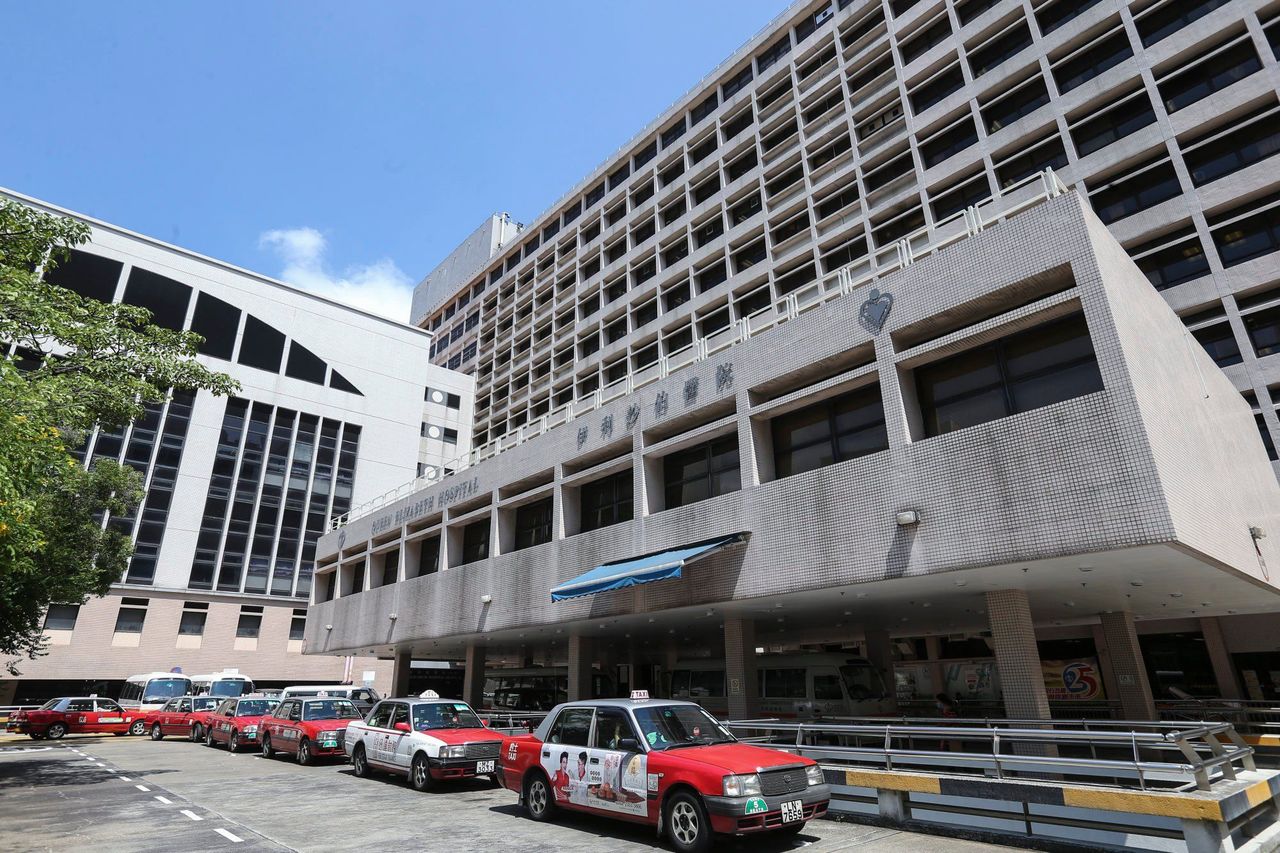 The construction worker was taken to Queen Elizabeth Hospital, where he was later certified dead.
Police classified the case as an industrial accident after conducting a preliminary investigation, with the cause of death to be determined after an autopsy.
The Labour Department said it immediately deployed staff to the scene after receiving a report of the accident and was conducting its own investigation. It later said it was highly concerned about the accident.
The department said it had issued suspension notices for all work activities there and would complete its investigation as soon as possible to identify the cause and ascertain the liability of duty holders.
Fay Siu Sin-man, chief executive of the Association for the Rights of Industrial Accident Victims, said the man was the family's breadwinner and left behind a wife and a teenage daughter, who were both devastated by his death.
The family has requested that the man's employer and the contractor make appropriate arrangements for them, including a gratuity to support their living and release the cause of the incident after an investigation, she said.
Siu urged the authorities and the industry to attach greater importance to work safety at construction sites and ensure all necessary measures were taken to protect workers, adding that tougher penalties were needed to provide a greater deterrence against occupational safety violations.
"I feel angry and disappointed to see such industrial accidents occur one after another. There must have been safety loopholes involved," she said.
In a separate accident, a man, 38, was killed while working at a construction machinery storage site in San Uk Pai in the New Territories. He was hit by a part of a three tonne road roller while making repairs underneath it.
Firefighters used a jack to lift the roller to free him before he was sent to Alice Ho Miu Ling Nethersole Hospital in Tai Po where he was confirmed dead.
Police are investigating the cause of the accident.
Last month, a 26-year-old man died in an industrial accident in which bricks weighing about a tonne in total fell onto him at a public cargo working area in Tai Kok Tsui.
In September, three men were killed and another six injured at a public housing construction site when a 65-tonne tower crane collapsed. The machinery was suspected to have "obvious faults" at its base.